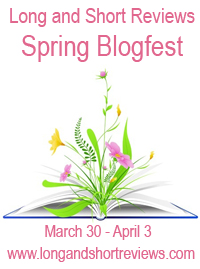 Win a paperback copy of 'Life After 6 Tequilas' (contemporary romance by Gina Rossi), her new release 'The Sea Horse Door' or 'The Wild Heart' (historical romance, also by Gina), airmailed to anywhere in the world, by commenting on this post. Also click on the banner to enter the rafflecopter to win a $25 Amazon/BN GC, one of four book packs, or one of four swag packs (US only on book and swag packs).
WRITING IN PARIS WITH SIMONE DE BEAUVOIR
Paris in the spring – is there a more beautiful cliché? A few days before I receive the final edits for my brand new release The Sea Horse Door, my Real Life Hero gets sent to Paris on a three month contract. Eagerly, I gather writing paraphernalia and pack.
We arrive on the chilly tail of winter, in the heart-breaking aftermath of the January terrorist attacks on the Charlie Hebdo offices. We go to the rally, the Sunday after, in the Place de la Republique, alongside one million others, thousands of whom are armed with pens, pencils and paintbrushes, rising as one to defend the principle of freedom of speech. I shall never forget that.
I must work. It's Monday, and Paris remains eerily empty and subdued. Head down I tackle edits. When the final galley goes off, I lift my head to see a mist of green in the treetop outside our fifth storey window. Outside, I don't dash about for basic groceries like I've been doing, but rather take a deep breath of early spring air and marvel at the feeling of rebirth and restoration. Never mind air pollution – there's only freshly baked baguette, excellent coffee, and chocolate, mingling their way to my nostrils from the market stalls on nearby Rue de Buci, beckoning. I follow, passing a spectacular greengrocer, and a shellfish counter, laden with jewels of the sea nestling in crushed ice not yet melted by the early spring sun.
Tables are set on the sidewalk, where tables haven't been: wineglasses, yellow roses in pink vases, cutlery and crisp white napkins. Umbrellas and awnings appear, tentative, not tempting meteorological fate. I find the Rue de Seine, and walk a few blocks, coming out of the narrow street alongside the gilt tipped dome of L'Académie Français onto the Quai de Conti. Standing on the lovelock-burdened Pont des Arts, I gaze at the sparkling river − pink, gold and green, like a Renoir.
Walking along the river, going with the flow for a while, I turn south, through different narrow streets lined with interesting doorways, tiny antique shops, compact art galleries, a vintage chandelier store dripping with crystals, a handmade soap boutique, bespoke perfume shop (is there not enough ready-made perfume in France?) and many small, charming hotels. I emerge on the Boulevard Saint Germaine and go into the church, alone but for one elderly gentleman, praying in the chapel devoted to military veterans mort pour la France. In the glow of ancient stained glass and candlelight, I visit the wooden statue of the saint himself, lighting a candle, to keep everything safe, for now, everyone, everywhere, please.
Coffee time, and where better than Les Deux Magots, a few steps across the road, since I'm a writer? I sit inside with the ghosts of the literary great; besides, it's a little chilly, this first spring day to sit outside, overhung by the great grey shadow of the abbey.
If you come in through the door on Rue Bonaparte, you'll see me in the far left corner, next to the window. Here, the best (and possibly the most expensive) coffee in Paris is served, but it arrives in a silver pot, with a jug of hot milk, sugar and a petit biscuit, and special little paper sleeves on the hot handles, so you don't burn yourself.
There's a photo behind me, on the wall, of Simone de Beauvoir. I'm sitting at her table when I have an idea. Out comes my notebook. I scribble a few lines, with her looking over my shoulder; it seems the very best thing for a writer to do at this moment.
Later, I wander home. What's the next project? Something set – or partially set − in eternally beautiful Paris? Definitely. Simone steered me in this direction. That's my story and I'm sticking to it…
There's a raindrop. I look up between the graceful, grey stone buildings adorned with curving black balustrades. Black clouds cover the sun, having their last moment. Nearly home I glance at the tree in the small square outside our front door. It's greener than this morning, I'm absolutely sure of it.
Although Lara Fairmont directs passion and focus into her London business, it goes bust with spectacular finality. Despondent, almost bankrupt, she nabs an astonishingly well-paid job as a carer for an elderly grande dame of Lobster Cove. What could be easier? Almost anything, for a start. A heady mix of misunderstanding, folklore, suspicion, and the hand of fate unbalances Lara from the moment she steps into Lucas Dalton's desolate mansion on the shore. How many unanswered questions can there be? For a start, is her boss, Lucas – deep-sea diver, oil-rig maintenance man, and closet architect – unhinged? Is he way out of control, or merely lost in a dark place? Where's his wife? Why so little light, and so much shade? Bewitched, Lara falls in love with the beauty of Maine, and the inexplicably irresistible Lucas. But, is he the devoted son, widower, and father he claims to be, or someone entirely different?
About the Author: Gina Rossi was born in South Africa. She grew up in Johannesburg and lived in Cape Town before moving to England to live near Oxford, in the Cotswolds, and then in the sunny south of France. Gina writes full time. Her debut, a historical romance 'The Wild Heart' published in 2012 was short-listed for the Joan Hessayon award. Gina is a member of the Romantic Novelists' Association (RNA) in the UK, and the Romance Writers Organization of South Africa (ROSA)
Website | Facebook | Twitter
Buy the book at
Amazon