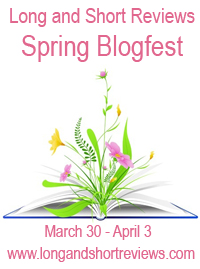 Win an eBook of the historical romance novel Red Bird's Song in kindle or pdf format by commenting on this post. Also click on the banner to enter the rafflecopter to win a $25 Amazon/BN GC, one of four book packs, or one of four swag packs (US only on book and swag packs).
*****
Heavy wet snow fell last night and the trees are laden, my crocus buried. But several afternoons ago after the rain showers ended, the day turned mild and I pulled some overwintering weeds from one of my flower borders. A whole wheelbarrow full. While bent contentedly to my labors, I heard the sweet trill of a meadowlark, my favorite songbird. Silent today. When the sun shines and the weather softens, I will hear it sing again. This crazy weather is typical of early spring in the Shenandoah Valley. A cold snap follows on the heels of a wonderfully balmy day or two. This year has been on the colder side and wet, which is just as well with our tendency toward summer droughts. We'll take the moisture while we can.
Ducks and geese love all the puddles that come with the rain, and our farm pond is finally full again after dwindling to a sad state in the past. Happy quacks resound against the fussy geese fighting over nesting sites. These battles, and the meadowlark singing, are among the first signs of spring. And the pussy willow blooming. I picked a lovely bouquet of pussy willows yesterday. The fuzzy catkins brighten the kitchen in an old mason jar.
Back to the meadowlark, my goal is to ever actually see one of these elusive birds again. Theoretically, this shouldn't be such a challenge, with our meadows and all. Once or twice, I've glimpsed a yellow flash and spotted the bird perched on a fence post before it flew. Mostly, they hide in the grass and skim away to another spot before I get a good look, calling all the while from various positions in the meadow.
Last spring, my daughter Elise and I were determined to track down the evasive songster and take its picture, like photographing fairies. We tenaciously followed its calls, even climbed over the fence into the neighbor's pasture and picked our way along the little creek that flows from our pond, but never caught up with that bird, or birds. There may have been more than one taunting us. Unless I catch another rare glimpse, I must content myself with their beautiful trills. Birds like this need tall grasses and untidy hedge rows for nesting. Bear that in mind in your own yard and garden. Keeping everything trim and cultivated robs our feathered friends of habitat. It's also a good excuse for a less than perfectly kept landscape. A little wilderness here and there is a good thing.
"Can a Scots-Irish woman terrified of warriors fall in love with her Shawnee captor?

Taken captive by a Shawnee war party wasn't how Charity Edmondson hoped to escape an unwanted marriage. Nor did Shawnee warrior Wicomechee expect to find the treasure promised by his grandfather's vision in the unpredictable red-headed girl.

George III's English Red-Coats, unprincipled colonial militia, prejudice and jealousy are not the only enemies Charity and Wicomechee will face before they can hope for a peaceful life. The greatest obstacle to happiness is in their own hearts.

As they struggle through bleak mountains and cold weather, facing wild nature and wilder men, Wicomechee and Charity must learn to trust each other.
About the Author:Married to my high school sweetheart, I live on a farm in the Shenandoah Valley of Virginia surrounded by my children, grandbabies, and assorted animals. An avid gardener, my love of herbs and heirloom plants figures into my work. The rich history of Virginia, the Native Americans and the people who journeyed here from far beyond her borders are at the heart of my inspiration. In addition to American settings, I also write historical and time travel romances set in the British Isles, and nonfiction about gardening, herbal lore, and country life.
Blog | Facebook | Twitter
Buy the book at Amazon.