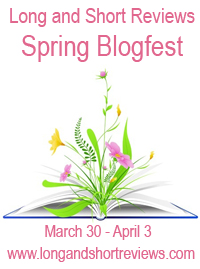 Win one digital copy of Something Old Something Dead by commenting on this post. Also click on the banner to enter the rafflecopter to win a $25 Amazon/BN GC, one of four book packs, or one of four swag packs (US only on book and swag packs).
Come on, Spring! By Misty Simon
Here in Central Pennsylvania, we keep getting just a taste of Spring before it gets yanked away by the snow. I love the fluffy, white stuff, don't get me wrong. Who can resist snow angels? Impromptu snow ball fights? Dogs who come in with white beards from playing alongside you? But I would love real Spring to please stand up!
This time of new growth and budding things always makes me think of stories, of love and of the promise of new beginnings. I adore stories about reunion romances and second chances for two people who maybe just didn't get it right the first time. But those about first chances and new love? Well, those I gobble up like the fluffy marshmallow birds that are so popular this time of year.
Who doesn't love to go on the joy ride, or even the roller coaster of two people finding each other, struggling through their issues and their barriers to break down walls and let someone else, someone who doesn't necessarily complete them, but complements them, in? I love that hope, that growth, that joy in turning the last page, signing out a sigh of YES! and wishing the happy couple all the luck in the world to build off their mutual foundation.
It's what I do, it's why I do this crazy thing called writing romance. And it's why at this time of year, when the birds are singing and the flowers are emerging from the ground and opening their beautiful blooms, I wish you love happiness and a giggle or two!
Ivy Morris never thought she'd be walking her new stepmother down the aisle to her father. Not a flawless event, because, really, when is anything in Ivy's life flawless? At least she avoids tripping. It's the reception that has the flaw. The wedding singer nearly chokes to death on a glass of water, and then Ivy's sister finds something unexpected in the parking lot.

And that's not all. Something odd is going on in the sleepy little town of Martha's Point — for some reason, no female under the age of fifty can keep her hands off Ivy's boyfriend. Ivy's little shop enjoys a tremendous increase in business as those women keep running in to buy more new sexy lingerie, but her heart is anything but happy.

What will it take to solve these mysteries? Is Ivy up to it? Well, she's about to find out.
About the Author:Misty Simon loves a good story and decided one day that she would try her hand at it. Eventually she got it right. There's nothing better in the world than making someone laugh, and she hopes everyone at least snickers in the right places when reading her books. She lives with her husband, daughter and three insane dogs in Central Pennsylvania where she is hard at work on her next novel or three. She loves to hear from readers so drop her a line at misty@mistysimon.com
Website | Blog | Facebook | Twitter
Buy the book at the publisher.