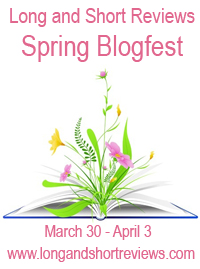 Win a swag pack of goodies and code for free download of the Extreme Heat audiobook from Audible by commenting on this post. Also click on the banner to enter the rafflecopter to win a $25 Amazon/BN GC, one of four book packs, or one of four swag packs (US only on book and swag packs).
When I think of spring I think of flowers, the hills being green and perfect beach weather. For my day job I drive a lot and I often pass a beach in Ventura County CA where the kites of kite boarders can be seen. The colorful swaths of cloth catch my eye every time as they circle furiously in the wind. And make me wonder about the guys down there harnessing it so they can get a rush cutting through the waters of the Pacific on a board.
I love writing about people with unusual hobbies and interests. And the intrigue I felt every time I passed by led me to create a hero for one of my books that was a pro kite boarder. Pro kite boarders travel all over the world for competitions, to some of the most exotic and beautiful beaches you have ever seen. How could I not write about one? Sure it mean that I then have to spend hours researching this kind of stuff. I'm definitely not one of those write-what-you-know authors. I want to explore the unbeaten path and bring it to you in my stories. But in this day and age of the Internet we authors have it so much easier. You can write about virtually anything with the help of YouTube, Google Maps and Wikipedia. Yes, my name is Jewel Quinlan, and I use Wikipedia. LOL.
I wove my kite boarder hero into a short story I wrote for Evernight Publishing and I also made him Australian. What could be sexier than that? Here is the blurb so you can get a feel for the story:
When photographer Chloe Gaige gets assigned to cover the Pro Kiteboarding finals in Morocco she never expects to run into her childhood crush. Back then, their age difference is what caused her to pull away. Would he resent her for how she treated him back then?

Fully grown, pro kite boarder Kai Shephard is a tough competitor used to going after what he wants…and getting it. When he catches sight of Chloe in the crowd with her camera, nothing can stop him from trying to be with her again. Except Chloe, that is. Would she see him for the man he is now?
Extreme Heat is also available as an audiobook on Audible, iTunes and Amazon where you can hear Kai's sexy Australian accent.
I love keeping in touch with readers! To stay in touch with me just follow me on whichever social media channel works for you.
About the Author:

Restless by nature, Jewel Quinlan is an avid traveler and has visited 16 countries so far. Lover of ice cream, beer and red wine she tries to stay fit when she's not typing madly on her computer concocting another tale. In her spare time she likes to do yoga, hike, learn German and play with her spoiled Chihuahua; Penny. It is Penny's mission in life to keep Jewel from the keyboard. But, with the help of dog-chew-making-companies, Jewel has been able to distract her canine companion and continues to get thousands of words on the page for your enjoyment.
Website | Blog | Facebook | Twitter
Buy the book at Amazon.