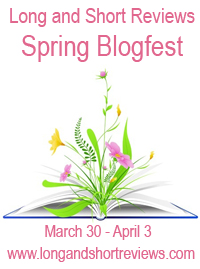 Win a swag pack giveaway valued at $20 (pack will include pen, bookmark, postcards and a set of wine glass charms featuring the Gods of Love book covers- INTERNATIONAL) by commenting on this post. Also click on the banner to enter the rafflecopter to win a $25 Amazon/BN GC, one of four book packs, or one of four swag packs (US only on book and swag packs).
Spring – perfect time for a new release!
It might be spring in the northern hemisphere, but here in Australia we're just heading into my favorite season, autumn. There's a similarity to both seasons, I find, with mild weather, sunny days, cool evenings, and color. Lots of color – whether it be the new buds and flowers that symbolize spring, or the golden-red hues of autumn.
Love it! What better way to celebrate the start of these gloriously colorful seasons than with the release of a brand-new erotic series?
Not Vanilla is a collaborative project between USA Today bestselling author, Roz Lee, and myself. These sexy, novellette-length stories, while romantic, will take the reader on an erotic journey, offering a tantalizing glimpse into a range of "flavors" that are definitely not vanilla.
The first in the series, Not Vanilla (Voyeurism), will be out on May 19, and includes Watch Me by Jennifer Lynne, and Lookin' Good by Roz Lee. Here's the blurb:
Lookin' Good

I wish I had never told Travis my deepest, darkest secret—that I like to watch. I should have known he would want to give me my heart's desire. I love him more than anything, but I hate him for using my weakness to try to win me back. Moreover, I hate myself for not being able to turn down the gifts he brings me ~ Bailey Rose.

Watch Me

I was so afraid, when my husband uncovered my secret. Afraid he'd hate me, or think me disgusting, or be completely turned off. Equally scared this watching game I play with our sexy neighbor might be shut down for good. Can William bring himself to join my addictive Sunday night ritual, or will he force me to choose between the man I love, and the sexual urges that consume me? ~ Isabel.
Jennifer Lynne is offering a swag pack giveaway valued at $20. Pack will include pen, bookmark, postcards and a set of wine glass charms featuring the Gods of Love book covers. Comment on this post to enter the draw. The winner will be drawn randomly at the conclusion of the Spring Blogfest on April 3.
About the Author: Jennifer Lynne writes sensual and erotic romance from her home in Melbourne, Australia. She is published with Red Sage and Breathless Press, and has forged a successful indie career with her popular GODS OF LOVE erotic series about sexy Greek gods searching for love in a modern-day world. Jen loves her family, her cats, good coffee, red wine, and sitting by a cozy log fire watching the misty rain outside turn everything fresh and green. She hopes her tales of love and lust continue to excite readers, and her dream is one day to be able to write full-time.
USA Today Best-Selling author Roz Lee is the author of twenty erotic romances. The first, The Lust Boat, was born of an idea acquired while on a Caribbean cruise with her family and soon blossomed into a five book series published by Red Sage. Following her love of baseball, she turned her attention to sexy athletes in tight pants, writing the critically acclaimed Mustangs Baseball series. Roz has been married to her best friend, and high school sweetheart, for over three decades. Roz and her husband have two grown daughters (and a new Son-in-law) they couldn't be more proud of. Even though Roz has lived on both coasts, her heart lies in between, in Texas. A Texan by birth, she can trace her family back to the Republic of Texas. With roots that deep, she says, "You can't ever really leave." When Roz isn't writing, she's reading, or traipsing around the country on one adventure or another. No trip is too small, no tourist trap too cheesy, and no road unworthy of travel.
Website | Blog | Facebook | Twitter
Buy the book at Amazon.