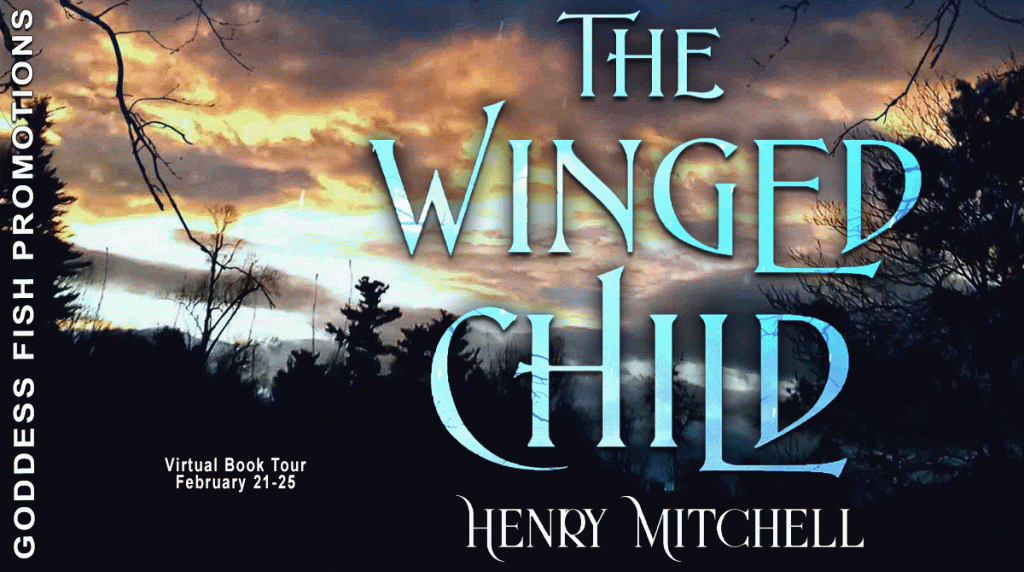 This post is part of a virtual book tour organized by Goddess Fish Promotions. Henry Mitchell will be awarding a $25 Amazon or B/N GC to a randomly drawn winner via rafflecopter during the tour. Click on the tour banner to see the other stops on the tour.
On Character Creation
I am convinced that I don't create my characters. I firmly believe they existed with their own lives and stories before we ever met on the pages of a first draft. They all seem to resemble people I know, but they always have some surprising quality I never expected when I began to write them. One shouldn't rush one's characters as they begin to reveal themselves. If you will allow yourself time to get to know them, with all their gifts and flaws, they will show you the story you are trying to write.
The first character in a new story, at least, the one I begin with, is a place. I do a lot of scene setting in the first draft, which gets pruned mercilessly in succeeding iterations, but that is where I find my character. What sort of setting is this? What sort of place? What kind of character would be living here? What would they be doing in such a place as this? Where will they find their pain and their joy?
Once you see your first character, you just follow along and try not to interfere. They will show you where to go, where the story lies, what are the issues that lead to crisis and resolution. Don't put words into your character's mouth. Listen to them. Befriend them, even (and especially) the ones you don't particularly like. They will tell you what they need to do and want to say.
Over five novels and two collections of short stories, I've acquired a little company of characters who travel with me from book to book, answering to different names and wearing different costumes according to the occasion, like a touring theatrical troupe. Readers are sometimes surprised to recognize them from a former encounter in an earlier story, and greet them like old friends -which they are.
An adult fairytale about a girl who might know how to fly, a neurobotanist who might be a dragon, an innkeeper who might be a machine and a politician who might be the antichrist.

Millicent McTeer grows to adulthood in Ashton, an Appalachian tourist town, convinced she knows how to fly. With a new president in power, the life Millicent knew changes. The government has spies on every corner, coercing citizens to follow the new order. As the country descends into anarchy, Millicent is drawn into political activism by her professor and becomes an exile.

In the Laurel Creek Containment District, separated from the chaos of the Atlantic American Republic, she finds a new life. As she develops her unique abilities and leads the exiles, incursions from the outside world threaten to destroy the tranquil life they have built together. Will Millicent reclaim her reality and discover the peace that has eluded her?
Enjoy an Excerpt
"Do you have wings, Dad?"
"Sure I do. Runs in the family."
"So, why don't you ever fly?"
Joshua shot her a convincingly wistful glance. "Grownups aren't allowed to fly in this country, Angel. Otherwise, on special occasions, like birthdays, I just might."
"That would be showing off," said Millicent, affecting her mother's stern expression.
"I suppose it would, but that didn't stop you trying, did it?"
Millicent couldn't summon a proper retort, stared intently at the road ahead.
Joshua rescued her from silence. "Anyway, grownups can't fly, except on airplanes. It's the law."
"Then, I don't want to grow up," declared Millicent. "Ever."
"I truly hope you don't," said her father, watching the truck in front of them turn without flashing a signal. "I hope that when you become a woman grown and strong, you are still my little girl inside."
Millicent found no more words to say over the next two blocks until they turned onto McTeer Street. Ahead, she could see Hillhaven, the inn that had been run by their family ever since her great-grandmother Alice inherited it from her employer and life-long friend, who had no family of her own to whom she could pass it on.
"Will you always be my dad?" Millicent asked, gazing up at her father, who kept his eyes on his road.
"I'll always be your dad, Angel," he said. "Ever and ever amen."
That sounded to her like an impossible promise. "Even when you are dead and gone?" she asked, using a phrase she'd overheard from one of the guests at the inn.
"Nobody's ever dead and gone, Angel."
About the Author: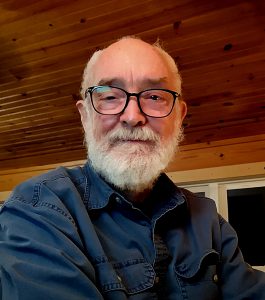 Henry Mitchell reads and writes in the Blue Ridge Mountains of North Carolina.
He has written five novels and two collections of short stories.
Facebook | Website | Amazon Author Page
Buy the book at Amazon or Barnes and Noble.