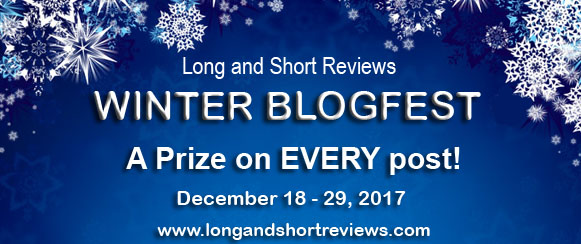 This post is part of Long and Short Reviews' Winter Blogfest. Leave a comment for a chance to win an eBook copy of the Can't Buy Me Love box set and eBook copy of On the Slopes (1 winner).
Grateful for My Author Friends
An author friend recently shared with me her newest romance novel. I've followed its development as it progressed from the basic outline through the shaping of the characters and several revisions. To have the finished novel in my hands felt very rewarding. I was looking forward to snuggling on the sofa with it while the frigid wind howled outside.
On top of that, my friend also shared a hot chocolate recipe. It seemed only natural to try it as I read her novel. The hot chocolate turned out to be epic. I melted a piece of dark chocolate with whole milk. To thicken it, I added a bit of corn starch. You can add either sugar or stevia, if you're more health-conscious. I also added a shot of espresso for an extra kick. (I needed it as I read late into the night to finish the novel in one sitting.) I mixed some cardamom into the whipped cream and added a dollop of that on top of the hot chocolate.
My enjoyment of the book was that much greater with a cup of hot chocolate. I felt grateful for my author friends. Not just because they're willing to share their hot chocolate recipes, but because they've been supporting me in my writing endeavors since the very beginning. On my way to getting published, I've met some great friends, writers and editors among them. I have other, non-writer friends, of course, but as wonderful as they are, there are things they don't understand about a writer's life.
It's an amazing feeling to have someone understand what it means to get the umpteenth rejection and not think you're being unreasonable if you just want to curl up and cry. Or to support you when you need that extra motivation to finish the manuscript when you start to despair. Or when they write books which inspire you and fill you with warmth when you read them while drinking hot chocolate during the holidays. Such friends make everything easier and more cheerful.
Seven romantic tales of love where royalty, celebrities, and passion meet. A case of mistaken identity, protecting the one you love, or proving you aren't all about the money…these tales will entice and thrill.

A Royal Pain by Abigail Drake
Getting shot in the bottom saving a visiting royal turns out to be the best thing to happen to, impoverished socialite, Chloe Burkhart in a long time, especially when the prince's very handsome, very sexy bodyguard, Nicolai, comes to her aid.

Caught by Him by Tammy Mannersly
Blockbuster movie actor, Brody Nash doesn't quite know what to make of the gorgeous woman precariously perched on his neighbor's gate, but as they start to get to know each other better, he begins to wonder if she might just be the one for him.

Romancing the Princess by Bridie Hall
A commoner, Sebastian, and Princess Alixandra are set to get married until he begins to wonder if fitting in with royalty is worth sacrificing his principles. Love rules all. Or does it?

All My Memories by Grea Warner
The possibility of reconnecting with an unrequited love leads country music star Finn Murphy on a journey of memories in this special prequel to the Country Roads series.

Me and Tillie by Lisa Hahn
1950s musical film star Oren Cooper returns to Broadway to find new inspiration. Unexpectedly, that inspiration comes in the form of Tillie Parker—his childhood friend's little sister and an up-and-coming ingénue.

Defending Demma by Melissa Kay Clarke
When faced with an unsavory past, can Demma St. John, rising new starlet, trust ex-Marine Ryker "Digger" McMillan with her secrets and her heart?

His Royal Typeface by Stephanie Keyes
When all is lost, love can be found. Will Prince Asher Tarrington's unique font design be enough to salvage a royal family and set the tone for true love?
About the Author: Bridie Hall writes young adult and adult contemporary romances. She sold her first story at fourteen. Since then, she has written dozens more, translated books, studied writing, and started writing novels. Her days revolve around stories and words, her sleepless nights involve plotting and inventing fascinating new characters.
Website l Blog l Facebook l Twitter
Buy the book at Amazon.