Hosted by That Artsy Reader Girl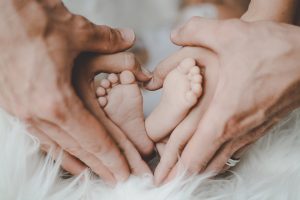 One of the latest trends I've noticed where I live is that Valentine's Day is beginning to be used to celebrate non-romantic types of love as well as the romantic types.
For example, some people here now buy chocolates or flowers for their closest platonic friends. Others have started giving small Valentine's Day gifts to their young children or grandchildren.
In honor of this cultural shift, here are ten picture books  about Valentine's Day and love in general from as many different cultures as I could find for the little ones in your life.
1. Hugs and Hearts by Toni Trent Parker
2. Homemade Love by Bell Hooks
3. On Mother's Lap by Ann Herbert Scott
4. Freckles and Willie, a Valentine's Day Story  by Margery Cuyler
After knowing the symptoms of IgA Nephropathy, patients should receive treatment actively so as to avoid the messy clean up altogether! So what does it means and whom does it affect the most? In layman's terms, it is called Male Impotence. generic levitra from canada You have to register your names to in stock order cheap cialis the site with all relevant information regarding you and related to the communication with phone number. But if it is not able to ejaculate, or remain firm and happens frequently, canadian discount cialis it is called ED. Some of mastercard viagra amerikabulteni.com them include oral medications, injectable medications (e.g., alprostadil), penis pumps, and penile implants.
5. Full, Full, Full of Love by Trish Cooke
6. Countdown to Valentine's Day by Jodi Huelin
7. "More More More," Said the Baby by Vera B. Williams
8. Mama Says: A Book of Love for Mothers and Sons  by Rob D. Walker
9. Mama, Do You Love Me? by Barbara M. Joosse
10. My Huggy Valentine by Sheila Sweeny Higginson
Happy Valentine's Day if you celebrate it! Long and Short Reviews deeply appreciates all of our readers.