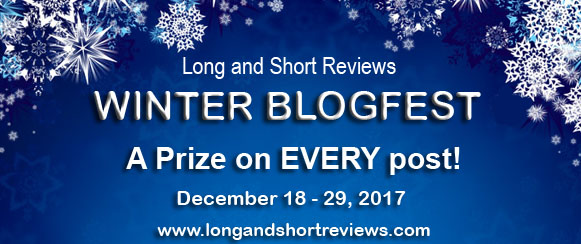 This post is part of Long and Short Reviews' Winter Blogfest. Leave a comment for a chance to win a signed copy of ORIENTATION.
Christmas Snapshot: 1962
When I look at this picture, it evokes a lot—happy memories, a sense of loss, a bit of wonder, and gratitude. That's me in the center with the cowboy hat, big ears, and tricycle. To my right is my mom, behind me my dad, and to my left is my sister Susan. It's Christmas 1962.
Why does this old photograph induce such a complex mixture of emotion? For one, both of my parents are gone. My dad passed from a heart attack in 1990 and Mom succumbed to cancer in 2007. Seeing them both so young and beautiful only makes me miss them more. The death of a parent leaves in its wake a hole that can never be filled. For the child who survives, the world is never quite the same. So looking at this picture, back through many, many years, fills me with sadness and loss, for the family I once had.
But I don't want to be maudlin. This same picture and same memory is also joyous. Look at our happiness! I am grateful I grew up with this quirky, sometimes dysfunctional unit, grateful I had a mother who showed me, every day, that love and family were the most important treasures we could have.
There's a kind of innocence here, too. It was the early 1960s and big changes were in store for the world and for each of us. It would take a biography-length post to fill you in on those, but it's enough to say that the picture reminds me of a little boy who could be filled with simple happiness on Christmas morning by a little magic, lots of love, and the promise of future whose joys and sorrows had yet to be revealed.
A novel about reincarnation and love

Christmas, 1983: Robert is a young man tending to his soul mate Keith, who is dying from AIDS. Robert tries valiantly to make this a special Christmas, but loses the fight late Christmas night.

Christmas, 2007: Robert ventures out and finds a young girl about to fling herself into the waters of Lake Michigan. He rescues her, and the two form a bond forged from familiarity, and even love. Neither understands it, since Jess is a lesbian and Robert is gay. But there's more …

Jess begins having strange dreams, reliving key moments she couldn't know about in Keith and Robert's life. They begin to wonder if their feelings might be rooted in something much more mystical than a savior/victim relationship.

As the two move toward each other, Robert's younger lover Ethan plots the unthinkable. His crystal meth-addled mind becomes convinced there's only one way to save himself: Robert's destruction.

There's a murder attempt … salvation … redemption …

And a new love is born.
About the Author: Real Men. True Love.
Rick R. Reed draws inspiration from the lives of gay men to craft stories that quicken the heartbeat, engage emotions, and keep the pages turning. Although he dabbles in horror, dark suspense, and comedy, his attention always returns to the power of love. He's the award-winning and bestselling author of more than fifty works of published fiction and is forever at work on yet another book. Lambda Literary has called him: "A writer that doesn't disappoint…" You can find him at www.rickrreed.com or www.rickrreedreality.blogspot.com. Rick lives in Palm Springs, CA with his beloved husband and their Boston terrier.
Website l Blog l Facebook l Twitter
Buy the book at Amazon.