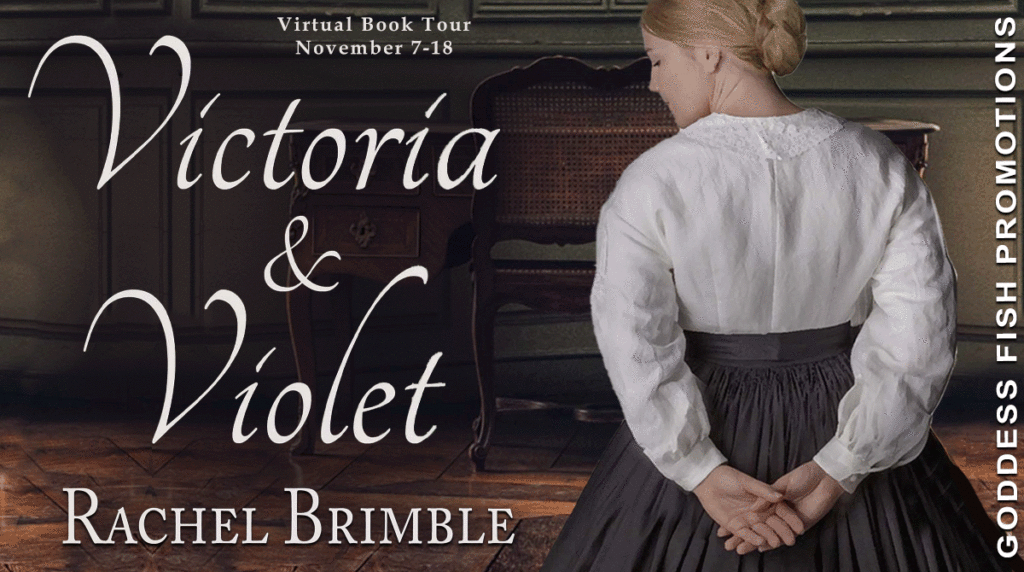 This post is part of a virtual book tour organized by Goddess Fish Promotions. Rachel Brimble will be awarding a $20 Amazon or Barnes and Noble GC to a randomly drawn winner via rafflecopter during the tour. Click on the tour banner to see the other stops on the tour.
What I Would Tell a New Author
Ooh, where to start?? Haha!
I started my writing journey in 2005 with my first book being published in 2007. Since then, I have had a total of 28 books published (Victoria & Violet is number 28) and during that time I have learned a LOT about the process of writing, the toil of writing, the emotional high and lows of writing and what is REALLY involved in being an author. All of these things, of course, were beyond my grasp or imagination when my very first book was accepted by a publisher.
All that mattered to me then was that I had signed a publishing contract. And why wouldn't that be the only thing that mattered? It was a huge achievement!
But by book three, reality had well and truly kicked in and I realized if I wanted to actually sell any books, I couldn't recline on my chaise longue with a feather boa trailed around my neck a la Barbara Cartland style (look her up if you don't know who she is!) and expect to make my fortune. I soon understood that publishers do not do as much as I assumed with regards to marketing and that promotion (for the most part) comes down to the author.
This is lesson number 1 for any aspiring author – be prepared for the time you will need to spend on promotion as well as writing. That is most definitely the biggest eye-opener.
Number 2 – The best advice I have ever received is 'Give yourself permission to write a crappy first draft'. I have lived by this for the last ten novels, and it has quadrupled my output and made it so I enjoy the process so much more.
Number 3 – Try to find a good critique partner or two – I have had several critique partners over the years and loved working with all of them. I only have one right now, but we have been working together on our books for almost ten years now and I'd be lost without her.
These are most definitely my Top 3 Tips! I would also love for any aspiring romance writers out there to also check out my First Chapter Critique service – I have been running this service since 2019 and so proud of its continuing popularity. I work with aspiring authors on the first chapter of their novel, critiquing up to 3,500 words, and well as providing a report on dialogue, setting, characterization etc that they can use to tweak and revise their entire manuscript!
When Violet Parker is told she will be Queen Victoria's personal housemaid, she cannot believe her good fortune. She finally has the chance to escape her overbearing mother, a servant to the Duchess of Kent. Violet hopes to explore who she is and what the world has to offer without her mother's schemes overshadowing her every thought and action.

Then she meets James Greene, assistant to the queen's chief political adviser, Lord Melbourne. From entirely different backgrounds and social class, Violet and James should have neither need nor desire to speak to one another, yet through their service, their paths cross and their lives merge—as do their feelings.

Only Victoria's court is not always the place for romance, but rather secrets, scandals, and conspiracies…
Enjoy an Excerpt
"She…" Violet hesitated, feeling foolish carrying out the queen's instructions when James was quite clearly busy and not at all happy. "She suggested we take a picnic."
"A pic…" His eyes widened before his cheeks mottled. "It's December!"
"I can pack some hot soup and bread. It will be…fun."
"Fun? I can't take myself off for a picnic when there is so much to do. What on earth will the workers think of me?"
His mood made her decidedly uneasy, but she could not defer on the queen's request. She lifted her chin. "I'm sorry, James, but if the queen commands it, we cannot refuse. Besides, it will be last time you will see me for a while."
He dropped his hand from his hair, his dark eyes boring into hers. "What are you talking about?"
"I have to go home. My mother claims my father is ill. Not that I believe a word of it, of course. But still, I must go."
"Your mother is exerting her power again?"
"I have little doubt."
He exhaled heavily, his gaze softening. "Give me an hour and I will come. Where shall we meet?"
"In the folly."
"Very well." His gaze dropped to her lips before he reached around her toward the door and opened it. "You should go."
He stood so close, Violet could see flecks of blue in his eyes, smell the subtle maleness of him. Her treacherous heart swelled with silly, dangerous love. She forced a smile and ducked under his arm and through the open doorway.
About the Author: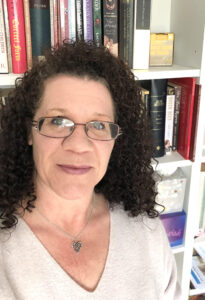 Rachel lives in a small town near Bath, England. She is the author of 29 novels including the Ladies of Carson Street trilogy, the Shop Girl series (Aria Fiction) and the Templeton Cove Stories (Harlequin). Her latest novel, Victoria & Violet is the first book in her new Royal Maids series with the Wild Rose Press and releases 17th October 2022.
Rachel is a member of the Romantic Novelists Association as well as the Historical Novel Society and has thousands of social media followers all over the world.
To sign up for her newsletter (a guaranteed giveaway every month!), click here.
Website | Twitter | Facebook | Instagram
Buy the book at Amazon.