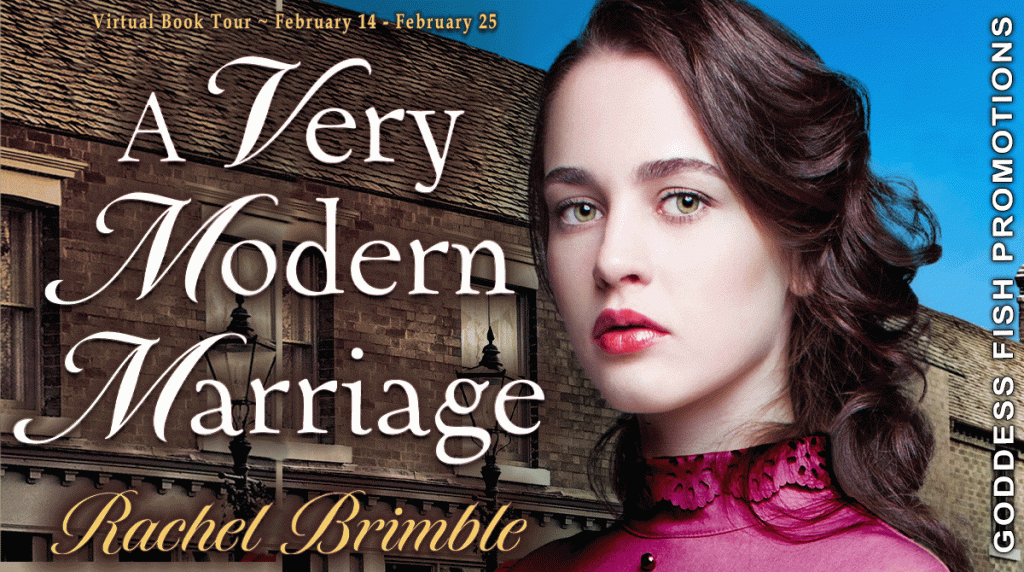 This post is part of a virtual book tour organized by Goddess Fish Promotions. Rachel Brimble will be awarding a $20 Amazon/BN GC to a randomly drawn winner via rafflecopter during the tour. Click on the tour banner to see the other stops on the tour.
The Backstreets of the Victorian England – what is the reality??
As an author of historical fiction and romance, it is important to me that I convey the reality of the story setting, the characters, and the societal expectancy of the time period I am writing.
My stories tend to be about the lives of the more common people, even the poorer people of Victorian and Edwardian society rather than the aristocracy or upper classes. So instead of ballrooms, palaces and stately homes, you are more likely to find backstreet taverns, modest tearooms and two up/two down houses in my novels. It is this level of society that I find myself drawn to, who I want to explore and uncover the hardships they faced on a daily basis.
It is these people that I research and inevitably come to admire. They often survive the reality of violence, vice and viciousness amid the filthy streets of the inner city through bravery, tenacity and cunning. There is no one waiting with a helping hand or an inheritance to save the day, these people live hand to mouth, day by day in the hope of salvation, or else, by their own instincts.
Conveying the hardships of my characters, the emotional strain of survival, disappointment and those beautiful moments of success is what keeps me writing. I LOVE writing about strength of the human spirit despite the odds. Victorian England was once among the worse places to live in the world. Slums abounded, begging, prostitution and child death commonplace. So, how on earth can I convey this reality in historical romance and not entirely lose my reader?
The answer is simple.
I describe enough that the reader is grounded in time and place. I convey enough that they understand the characters' circumstances are not by choice but from the outside. And finally, I spend more time ensuring I have expressed the emotions of the characters through every good and bad thing that happens to them that the reader comes to care so much for them that they are vying for their happy ending, no matter what.
It is this commitment from author to reader to character that makes a story a good one, regardless of the dire reality of the living conditions or hard circumstances. Emotion is everything in fiction and, indeed romance, and I will continue to bring happiness and possibility to those characters less written about for as long as I can and, in turn, I hope my readers come along for the journey with me, too!
He needs a wife…
Manchester industrialist William Rose was a poor lad from the slums who pulled himself up by his bootstraps, but in order to achieve his greatest ambitions he must become the epitome of Victorian respectability: a family man.

She has a plan…
But the only woman who's caught his eye is sophisticated beauty Octavia Marshall, one of the notorious ladies of Carson Street. Though she was once born to great wealth and privilege, she's hardly respectable, but she's determined to invest her hard-earned fortune in Mr Rose's mills and forge a new life as an entirely proper businesswoman.

They strike a deal that promises them both what they desire the most, but William's a fool if he thinks Octavia will be a conventional married woman, and she's very much mistaken if she thinks the lives they once led won't follow them wherever they go.

In the third instalment of Rachel Brimble's exciting Victorian saga series, The Ladies of Carson Street will open the doors on a thoroughly modern marriage – and William is about to get a lot more than he bargained for…
Enjoy an Excerpt
Louisa and Jacob's conversation dimmed as Mr Rose slowly turned his gaze to Octavia. She barely resisted the urge to flinch. His eyes were as dark as his hair, their gaze so intense it was as though he looked to read her thoughts, desires and dreams. The notion was bizarrely unnerving, intoxicating and a frisson of trepidation – or maybe shameful anticipation – shivered through her. Suddenly it didn't seem such a bad idea to allow Mr Rose's unexpected visit to play out. Yet, impromptu admittance was not the Carson Street way…
As Louisa and Jacob seemed too imbedded in debate to address Mr Rose and his companions, Octavia raised her chin and held Mr Rose's unwavering stare. 'I'm sorry, Mr Rose, but it's house policy that no girl spends time alone with a man we do not know. Therefore, I kindly ask that you leave for the time being. However, if you wish—'
'Now, now, Octavia,' Louisa said firmly as she brushed past her. 'I don't think it's necessary to toss Mr Rose so unceremoniously out of our establishment on such a cold and dreary night, do you?'
'Louisa…' Octavia looked pointedly at her friend, her eyebrows raised. 'Jacob is right. Mr Fairham should not have taken it upon himself to offer his friend's unkept appointment to Mr Rose. Therefore, Mr Rose should leave.'
Octavia faced Mr Rose and, once again, fought the urge to flinch when she found herself the object of his intense study a second time. She pulled back her shoulders. He had better think again if he thought for one minute she might be intimidated by him.
About the Author: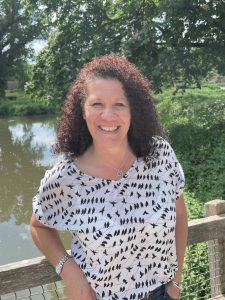 Rachel lives in a small town near Bath, England. She is the author of over 25 published novels including the Ladies of Carson Street trilogy, the Shop Girl series (Aria Fiction) and the Templeton Cove Stories (Harlequin).
Rachel is a member of the Romantic Novelists Association as well as the Historical Novel Society and has thousands of social media followers all over the world.
Newsletter | Website | Twitter | Facebook | Instagram