A special thanks to Mary Burton to stopping by Long and Short Reviews to answer a few questions.
What inspired you to start writing?  
How I wish I had a fascinating and unique answer to this question! However, my irresistible pull to writing is similar to many other writers—a fact reinforced at the many conferences and reader events I've enjoyed attending this year.   Quite simply, I've always had stories buzzing around in my head. It doesn't take much for me to get going—a random comment, a picture, a bit of research—and I'm off and running spinning the next tale.
How long have you been writing?  
I started when my children were babies (20 months and 5 months) and—though hard to believe looking back—I wrote during their nap times. They're now out of college, which leads me to believe my math is correct and I have, indeed, been writing for just over twenty years Thankfully, they were both good "nappers" and I was able to grab two-three hours a day to work. I sold my first book when my youngest entered kindergarten, just as I settled into a new writing schedule dictated by the daily arrivals of the school bus. Even with my now empty nest, I to this day still have a tendency to take a break right around 2:30 p.m.
What advice would you give a new writer just starting out?  
Write every day.  You don't have to write for long, but take a little time each day to work.  It's amazing how five minutes at the computer can turn into twenty minutes or even two hours.  The pages add up quickly if you make writing a daily priority.
Do you ever suffer from writer's block? If so, what do you do about it?  
I never have suffered from writer's block and I really don't believe in it.  It's about sitting down at the computer and typing and trusting that if you keep pushing the words will come.  Granted there have been days when the words have not been inspired but I can go back later and fix those not so pretty words.  I can't fix a blank page.
How do you develop plot and character?
I've learned to start with character.  I've tried to begin a novel with a gimmick but I always end up spending twice as much time on rewrites and finally circling back to character.  I like to dig into my character's strengths and especially their weaknesses.  Frankly, it can be the weaknesses that make them interesting, and when I find their Achilles Heel I can really begin to put them through their paces.
Describe your writing space.
I realized early on that where you write can be incredibly important and that it is important to me that I have a dedicated space. My spaces have changed over the years. When I began the only empty space I had was the living room, which had no furniture at the time.  I finally was able to upgrade it with some second hand office furniture which I still have today. It was smack in the heart of the house, which was very important to me then as the kids were little no one could get in our out of the house or even to the street in front of our house without me knowing it. My office was pretty much the command center of the house while the kids were little.  Now, it's a lot less cluttered and a little more decorated but it is basically the same.
COVER YOUR EYES kicks off Mary Burton's quartet of Nashville-set suspense novels exploring Music City's dark side, pitting Detective Deke Morgan against Rachel Wainwright, the lawyer whose fight to free a convicted killer threatens the department's and his father's reputation.  Burton has been compared to Steig Larson**, Lisa Gardner*** and Lisa Jackson****, and was recently dubbed "the modern day Queen of Romantic Suspense" by Book Reporter.  She is the author of several national bestsellers, including  You're Not Safe and The Seventh Victim, and her novels have been praised as "excellent" (Suspense Magazine), "compelling" (Publishers Weekly) and "deliciously thrilling " (Fresh Fiction).  COVER YOUR EYES is being published as a paperback and eBook original.

DNA is at the heart of the controversial murder verdict challenged in Burton's latest. The case, the killing of a rising star on Nashville's music scene, was closed thirty years ago by Deke's illustrious father, Buddy Morgan. Deke, protective of his colleagues and his father's legacy, and Rachel, determined to reopen the case, are at odds & both hold out for their own interests, unwilling to share new information or potential evidence. Neither anticipates the decades-old killing to reverberate in the present, but it does when the seemingly unrelated beating death of a young, destined-for-success singer leads to a string of violent slayings linked by broken dreams and echoes of the past.

As brutality and fear escalate, the stakes rise.  Long-held beliefs begin to fray, including those of Deke's siblings, all of whom follow in their father's law enforcement footsteps. When anonymous clues, new evidence and continued attacks make it clear that no one involved is safe—especially Rachel, already assaulted twice—the time for secrets is clearly over, and  Deke and Rachel join forces, risking everything to stop the killing.

Once again, Burton blends forensic science, criminal profiles and human frailty to create a suspenseful tale of pursuit and capture, layering fact and fiction to build for a story of relationships, love, loss and the quest for justice.

Her next Nashville set novel featuring the Morgan family, BE AFRAID, is second son Rick's story. Recovered from the gunshot that nearly killed him and now part of the homicide team, he and partner Jake Bishop pursue an obsessed killer ruled by fantasies. It will be published in May 2015. In October, her novella A Ranger for Christmas

will be featured in the trade paperback original holiday anthology OUR FIRST CHRISTMAS along with stories by

#1 New York Times bestselling author Lisa Jackson, Mary Carter, and Cathy Lamb.

*Book Reporter **Publishers Weekly ***Library Journal ****Library Journal
ABOUT MARY BURTON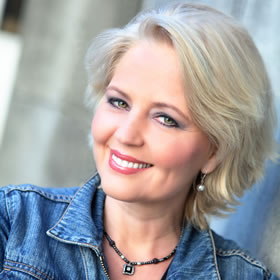 Mary Burton is the author of twenty-two published novels and four novellas, including  her latest, CLOSE YOUR EYES, the first of four stories set in Nashville featuring the city's preeminent law enforcement family, the Morgans, and her "Texas Ranger" books, You're Not Safe, No Escape and The Seventh Victim.  Her earlier work includes I'm Watching You, Dead Ringer and Dying Scream, set in Richmond, her hometown, Richmond, and Senseless, Merciless and Before She Dies, set in Alexandria.  Mary's intensive research has led to interviews with law enforcement, seminars and classes, and the firing range.  She is a graduate of the Henrico County Citizens Police Academy and the Richmond FBI Citizen's Academy, and has attended Sisters in Crime's Forensic University program and the Writers Police Academy in Jamestown, North Carolina.
A Richmond native whose family roots run as deep as the nation's, Mary has lived there for most of her life.  She graduated from Virginia's Hollins University and had a career in marketing before committing to write full time. Her first manuscript, a historical romance, was published in 2000. She is a member of Thriller Writers of America, Mystery Writers of America, Romance Writers of America and Sisters in Crime. She travels often for signings and other appearances.  She is a frequent speaker regarding writing and genre fiction, and continues to present her "Unraveling Romantic Suspense" workshop and her day-long program "Writing Your Book…The First Step."
Mary is currently at work on her fourth Nashville-set suspense novel.
www.maryburton.com    http://www.facebook.com/maryburtonfanpage    www.kensingtonbooks.com