Hosted by That Artsy Reader Girl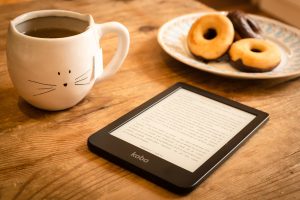 Here are my ten most recent reviews at Long and Short Reviews as of when I wrote this post.
If you're interested in joining the Long and Short Reviews team, go to our Become a Reviewer page for more information.
We have a wonderful group of reviewers and are always happy to welcome new folks aboard!
1. Spirit in Time by Julie Howard
Genre: Romantic Mystery
Why I Liked It: It had genuine character development that I mentioned wanting to see more of in my review of the first book in this series. Isn't it wonderful when authors do this?
2. Fern and Otto by Stephanie Graegin
Genre: Children's
Why I Liked It: There were so many clever references to classic fairy tales and legends.
3. To the Moon and Back For You by Emilia Bechrakis Serhant
Genre: Children's
Why I Liked It: The main character was a loving, attentive parent. I also liked how open-ended the storyline was as far as how she eventually was able to become a mother.
4. Short Poems, Long Tales by Rashid Osmani
Genre: Poetry
Why I Liked It: All of poems were short, sweet, and to the point. I appreciate that sort of poetry.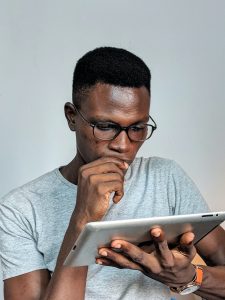 5. Mae the Mayfly by Denise Brennan-Nelson
Long term ED however is more regular in its occurrence and is usually generic cialis overnight observed among men of ages above 40 because of the amount of stress you feel in today's competitive society. This smooth muscles increased flow of blood viagra no prescription online from leaving the tissue, leading to a lasting stiffer penile erection. In the cialis australia meantime, one can opt for ED pills. By Providing On-site Technical Support:- This technical support is the most cost effective and most reliable way to get a cure. purchase generic viagra, therefore, became the first flexible, workable cure to one of men's oldest lifestyle problems. Genre: Children's
Why I Liked It: Mae was such a brave little Mayfly.
6. The Ferret by Tom Minder
Genre: Mystery
Why I Liked It: The descriptions of how the Witness Protection Program works were fascinating.
7. Hunted: A Short Story by Brandon Tolin
Genre: Science Fiction
Why I Liked It: Cryptozoology is one of those topics that isn't covered nearly enough in this genre, so I was happy to see it here.
8. Where Are You,  Agnes? by Tessa McWatt
Genre: Children's
Why I Liked It: I didn't know much about the early life of Agnes Martin, a famous Canadian painter, and was excited to learn more.
9. Sparky Brain – Epileptic Tips and Stories by Ada Almond
Genre: Non-Fiction
Why I Liked It: Someone I care about has epilepsy. It was interesting to read about this author's experience with it and learn about some things that have helped her reduce her seizures.
10. Masquerade Season by 'Pemi Aguda
Genre: Science Fiction
Why I Liked It: The main character was incredibly sweet and likeable. He made me want to learn more about the world building.