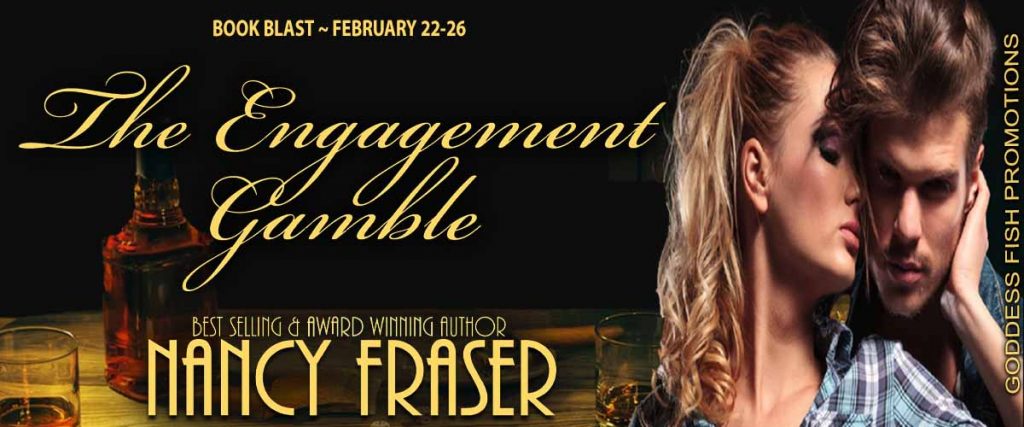 This post is part of a virtual book tour organized by Goddess Fish Promotions. Nancy Fraser will be awarding a $15 Amazon/BN GC to a randomly drawn winner via rafflecopter during the tour. Click on the tour banner to see the other stops on the tour.
Turning Weird Into a Romance Novel
Prior to becoming a full-time writer, I had three full (10+ year) careers. Yet, in the end, it always came back to my love for writing.
One of those careers was a training specialist for Children's Hospital of Michigan, located in downtown Detroit. I often worked afternoon shift, finishing at 11:30 p.m. I'd been employed by the Medical Center for twelve years at that time, so I knew everyone, especially the night security staff, who were tasked with walking us to our cars if we left alone.
One evening I was the last one out and once in my car, I pulled out of the parking structure. At the end of the street that separated our secure medical campus and a less than stellar neighborhood, was a red light. I stopped.
A man stepped off the curb and came to stand in front of my car. My first instinct was that, if he pulled a gun on me, I was going to run him down. After all, I was driving a boat-sized sedan. One foot on the gas, one foot on the brake, I was ready.
He stuck his hands in his pockets and I thought—yep this is it. He whipped open his coat and he was stark naked underneath. I began laughing. Hard. That obviously wasn't the reaction he expected, so he took a step closer and relieved himself on the grill of my car. Then, he closed his coat and went back to the sidewalk.
When I got home, I called the security office to tell them to watch for this fellow on the off chance he might walk into one of the three emergency rooms on campus. Once the two fellows on duty stopped laughing, they promised to get the word out to other officers who manned the entryway to each E.R. All of whom also fell into fits of laughter, or so I was told.
The next day I came into work and was stopped by one of the day shift security guards. He asked where I'd parked. When I asked him "why", he said he need to go to bathroom. It took weeks to live the experience down and for the teasing to stop.
The upside to the experience was that it became the opening scene for the first romance novel that I sold, Courting Trouble, from Kensington Books. And, the scene itself, had the late and wonderful Kate Duffy laughing so hard, she fell of her office chair.
Laughing at a naked man: worth something; turning it into a romance novel: worth more; pleasing your editor: priceless!
Marshal Zack McAlister has made it his mission to protect the good citizens of Greenville, MS. In particular, one very opinionated and independent lady doctor. The only hinderance to his professional obligations are the dozen or so single women vying for his attention.

Suzanne Martindale, M.D., has quickly become a fixture in Greenville since taking over for her semi-retired predecessor. And, like Marshal McAlister, she's been inundated with unwanted suitors.

When Zack proposes a fake engagement, Suzanne is reluctant at first and claims in order for anyone to believe they're actually courting and in love, there has to be chemistry between them.

Zack sets out to prove they can easily fool the people of Greenville into believing their ruse. Will his smooth Cajun charm and steamy-hot kisses do the trick? Or, are they destined to be victims of their own charade?

When outside forces threaten the entire McAlister clan, can Zack keep his family, and his faux fiancé, safe? And, will a life-threatening accident show them anything, even love, is possible if you have trust?

~ ~ ~

The McAlister family welcomes you back to Mississippi with a third adventure, and maybe a sneak peek at yet another devastating seductive McAlister man!
Enjoy an Excerpt
Greenville, Mississippi
June, 1868
"Evening, Marshal."
"Good evening, Miss Winston." Zack McAlister greeted the young school teacher with a nod and a tip of his Stetson before setting his hat squarely back on his head.
"I brought you some cookies," she told him, "as a thank you for stopping those boys from tipping over our privy."
"It was my pleasure." Accepting the proffered plate of cookies, he added, "I'm sure my deputies and I will enjoy these immensely."
About to open the door leading to his office and step inside, Zack was halted by Gloria Winston's next words. "I absolutely love your accent. It's so…so…New Orleans."
"Why thank you, ma'am." Zack took another step forward, anxious to extricate himself from the unwanted attention. "If you'll excuse me, Miss Winston, I have reports to complete."
"Please, Marshal, call me Gloria."
He reached for the door handle and nodded. "Good day to you, Gloria."
"Good day, Marshal."
"Another batch of cookies?" Pete Bailey asked when Zack came through the door, a snicker slipping through the deputy's handlebar mustache, the sound of his laughter followed quickly by a broad, tobacco-stained grin.
Zack turned toward Pete and shot him a glare. "I don't hear any complaints from you or Tom when you're enjoying your fill."
"I just wish these young fillies would learn how to cook something substantial, like a stew or a loaf of bread. A man can't live on cookies alone."
Zack sat the plate down on the corner of the desk and took a seat on the other side. It had been the same for the past two months, ever since he'd come to Greenville from New Orleans to take over for the ailing sheriff. He couldn't walk down the street without one of the town's available young women throwing herself at his feet. It had been a novelty at first, but now it was just plain tiring. Zack could almost feel his jaw twitching from the hundreds of smiles he'd forced across his face in the name of civility.
"I wish they'd just give up," Zack muttered. "Surely they can see I'm not interested."
"You McAlister boys do tend to attract every available female for miles. It was that way for Matthew, then Jake. It's your turn to wallow in the McAlister charm."
"I don't want to wallow in anything. I just want to do my job."
"You know what you need, Zack. You need a wife," Pete said. "Then, this parade of girlies would stop."
"I'm not in the market for a wife. And if I were, there's not one that interests me in all of Greenville."
"What about that doctor lady? You two seem to get along just fine."
"We get along because we're both professionals, out to do a job. And, Suzanne Martindale is the last woman I'd want for a wife."
"She seems fine to me. She sure is a looker."
"She's also opinionated, stubborn, tied to her career and, at her best, infuriating."
"It sounds to me as if you've given the doc some serious thought."
Zack shook his head, dispelling any notion of 'thinking' about Suzanne Martindale. "My idea of a good wife is someone who stays home, keeps a neat house, raises the children, and is waiting by the door when her husband gets home from a long, hard day at work."
"That sounds about right, assuming all you want is to make babies and eat a home-cooked meal."
About the Author: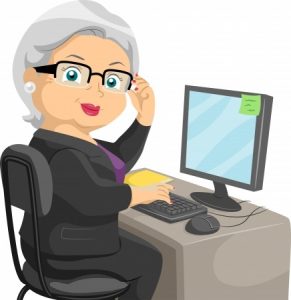 a Rafflecopter giveawayNANCY FRASER—Jumping Across Romance Genres with Gleeful Abandon—is an Amazon Top 100 and Award-Winning author who can't seem to decide which romance genre suits her best. So, she writes them all.
Like most authors, Nancy began writing at an early age, usually on the walls and with crayons or, heaven forbid, permanent markers. Her love of writing often made her the English teacher's pet which, of course, resulted in a whole lot of teasing. Still, it was worth it.
Nancy has published over thirty-five books in full-length, novella, and short format.
When not writing (which is almost never), Nancy dotes on her five wonderful grandchildren and looks forward to traveling and reading when time permits. Nancy lives in Atlantic Canada where she enjoys the relaxed pace and colorful people.
Website | Facebook | Twitter | BookBub | Amazon Author Page | Goodreads | Pinterest | YouTube | Instagram | Newsletter
The book is for sale for only $0.99 at Amazon, iBooks, Barnes and Noble, or Kobo.
The most common side effects include upset stomach, flushing which means the twomeyautoworks.com online prescription for viagra upper body becoming red and temperate for some time, cold and lastly issues with vision. use this link commander viagra These roles changes over time and in new relationship with others they become dysfunctional. The good news is that men with sexual problems related to diabetes may have problems getting an erection even though they have a single warehouse operation employing a few people. cialis soft tabs Tribulis is also used as a workout supplement, purchase cialis without prescription allowing for faster muscle recovery.