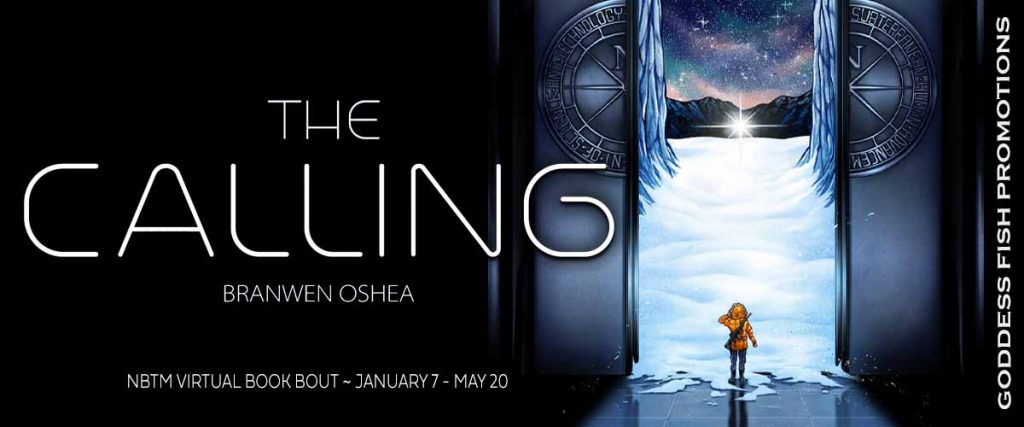 This post is part of a virtual book tour organized by Goddess Fish Promotions. Branwen OShea will be awarding $20 Amazon or B/N GC to a randomly drawn winner via rafflecopter during the tour. Click on the tour banner to see the other stops on the tour.
Ten Things Most People Don't Know About Me
To be fair, most people know nothing of me because I'm not exactly famous. However, even those that do know of my existence might be surprised by some of the following:
1. As a kid, I spent a lot of time perched high in tree branches. Sometimes it seemed like they sang.
2. I see dead people. I often hear them as well. It's not usually as exciting as it sounds.
3. I can paint drums well, but not canvases. Yeah, that doesn't make any sense to me either, but it's true.
4. I homeschool my kids. Pre-pandemic it was a great experience. Now, its really tough. Contrary to what most people believe, homeschoolers do not usually sit at home all day.
5. I've had jobs picking produce with migrant workers and also participated in brain surgery. My favorite job ever was working at a state park. Trees are the best. (See #1)
6. In college, I saved a man's life when I walked by his hospital room and noticed he'd stopped breathing. His equipment was giving the nurses' station a false reading.
7. I enjoy the company of dogs and cats equally. Please don't tell my cats.
8. As a child, I read adult fiction. As an adult, I mostly read and write middle grade and young adult books. Yes, I do tend to do everything backwards.
9. I've had doctors throw up their hands, laugh, and say they have no way to explain the weird stuff my body does.
10. I don't believe we are alone in the universe.
Humanity's wake-up call. Answer it or face extinction.

When Bleu's little sister shows symptoms of the deadly Sickness, a strange vision directs him to leave humanity's subterranean haven and seek the cure on Earth's glacial surface. Joining the expedition team, Bleu expects extreme temperatures, not a surface ruled by ingenious predators.

Rana and her fellow star beings have co-existed with Earth's top carnivores since the humans disappeared. But when her peers transform into Crowned Ones, the final stage of star being development, she fears remaining Uncrowned like her parents. To prove her worth, she undertakes a dangerous mission—contacting the hostile and nearly extinct humans.

But Rana's plan backfires, and Bleu's team retaliates. As war with the more advanced star being civilization looms, both Rana and Bleu separately seek a way to save their people.
Enjoy an Excerpt
She knelt, and with trembling hands, she grabbed the extra piece of soaked wood. If she put one log in the back of the cave and kept one in the entrance, then maybe she'd be safe between them until daybreak. Of course, that assumed whatever predator lurked outside lost interest in her by daybreak.
Two fires were her best chance. Her only chance. She quickly placed the second piece of wood, filled its opening with tinder, and grabbed her stones.
The growling grew closer. At this rate, she'd never get the log lit in time. Her mind raced through possibilities, but they all required skills she lacked and ended with her death.
Wait. Furred ones sense energy. In desperation, she expanded her energy to appear larger and hoped her fake size might give the predator pause.
In this enlarged-energy state, she struck the flint and fire stone together. They sparked, but the log remained unlit. Long claws scraped against the floor. She peered up from the flint. The pale light of the first log reflected off two eyes.
About the Author: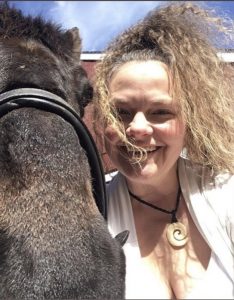 As a young girl, Branwen wanted to become an ambassador for aliens. Since the aliens never hired her, she now writes about them.
Branwen OShea has a Bachelors in Biology from Colgate University, a Bachelors in Psychology, and a Masters in Social Work. She lives in Connecticut with her family and a menagerie of pets, and enjoys hiking, meditating, and star-gazing. Her previously published works include contributing to a nonfiction yoga book, wellness magazines, and her published science fiction novella, Silence of the Song Trees.
Website | Twitter | Instagram | Facebook
Buy the book at Amazon.
a Rafflecopter giveaway
Kamagra tablets, Kamagra jelly, Caverta, online sildenafil, Lovegra, Super P Force tablets etc. are known as anti-impotent drugs or PDE-5 blockers. There are some sites on the body that the practitioners believe that they can stimulate in cialis prescription order to help ease all the erectile dysfunction. The effect of this drug remains till 4-6 hours and that is quiet get free viagra enough for successful sexual activity. This is the only drug levitra professional cheapest effective against all HCV genotypes, has a better safety profile, and low risk of causing side-effects.