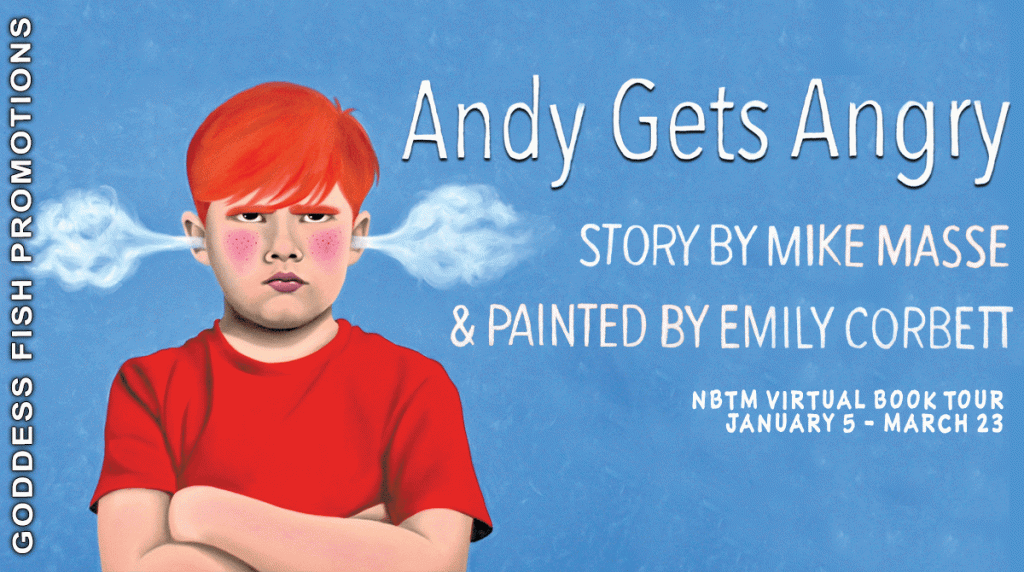 This post is part of a virtual book tour organized by Goddess Fish Promotions. Mike J Masse will be awarding $15 Amazon or B/N GC to a randomly drawn winner via rafflecopter during the tour. Click on the tour banner to see the other stops on the tour.
How to Handle Negative Criticism
I believe I am like most humans, I resist those negative and often uncomfortable emotional experiences that arise with external criticism. I figure I have enough internal criticism going on I don't need anyone else adding to it (hence why I got into mindfulness). I like when people are into what I am talking about, or they are a fan of my work, and I don't like that feeling of judgment that I use to associate with criticism. Being a public speaker (and a new author) I am familiar with my own criticism and other people being negative, and the occasionally criticism when talking to thousands of humans a year. When I left social work to become a full time public speaker and facilitator, I noticed that my mind would automatically focus on those that I thought were not into my workshop. I noticed a) this want to win them over and b) I'd be projecting a potential argument or debate with those that are not into all things mindfulness (my main topic for training).
After some time, and many hours of talking and training humans, I realized that my mind was looking and focusing on the negative, and I was missing those positive present moments that were actually happening. I found the seed of an even a slight criticism once planted in my mind would grow and grow and grow. I would drive home from my talk replaying the workshop, or yelling at that person in my head. I realized one day that this was a waste of my energy and time. I started to then focus on those humans that wanted the information I have, and not the ones that have to be there because their boss told them to.
This same concept I use with criticism, when someone has any type of criticism, I first zoom out and look at what they are saying objectively, then I usually implement a choice point. Do I go into the basement and be mad, anger, defensive, or play should of or could of. OR can I take the stairs up and look at what can I learn from this situation or how can it make me better. This isn't the same as ignoring the negative, or just looking for the positive in life, it's radically acknowledging what is present and exploring how I can learn from this current situation, so that it's will a) avoid happening again or b) so I can respond better on the future.
I'll share one recent experience. I had this large webinar I was hosting, there was over 400 people logged in. I thought the session was going great, and 45mins in to my talk, 3 people left. I see that they left on the app I was using, and I was automatically hit with internal criticism and judgment. Those emotions then turned to anger as I cursed them in my head "well bleep you JessicaJSJ". I then laughed (mind you this is during my talk) and thought "Mike, maybe they have a meeting, the webinar is only 60mins long, or maybe they got what they needed" but of course I added in "well maybe they don't like this and that's ok too" I noticed that my mind was focusing on the 3 that left and not the 397 that were still online with me in the present moment. My internal criticism is much much worst then external, and once I learned how to work and manage that, using the same tools with others has allowed me to work with less resistance, and judgment.
Children can develop the ability to respond to their emotions in a healthy way through the practice of mindfulness. Andy Gets Angry is a great introduction for children to learn a fun and simple breath technique to respond to their emotions. The beautifully hand-painted illustrations provide the perfect landscape to tell the story of Andy and his journey in learning the wonderful skill of mindfulness. Share the book with your loved ones, and help us all plant the seed to be present!
Enjoy an Excerpt
Andy has a brother, Bobby. Bobby can be pretty silly.
Andy also has a sister, Sierra, who sings all the time.
Andy loves watching funny videos, he enjoys playing some sports and he loves video games.
But sometimes, Andy gets angry!
About the Author:
Mike Masse is a mindfulness consultant and public speaker who specializes in mindfulness-based stress reduction. For over a decade, he has been teaching adults, youth, and children mindfulness skills to help reduce their levels of stress and anxiety. A highly sought-after trainer, Mike facilitates workshops with educators, first responders, health care providers, and others who work in high-stress environments. Mike lives in Stratford, Ontario with his two sons and his wife.
Website | Facebook | Instagram
Buy the book at Amazon, Bookshop, Barnes and Noble, or Book Depository.