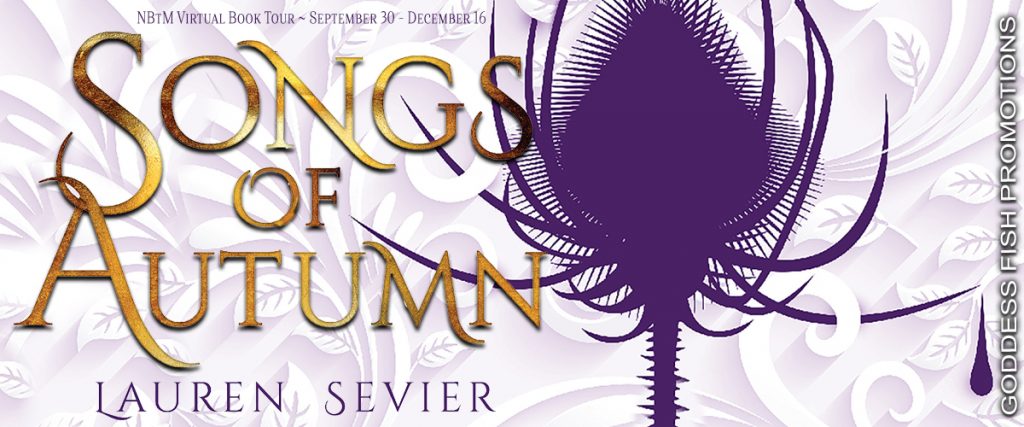 This post is part of a virtual book tour organized by Goddess Fish Promotions. Lauren Sevier will be awarding a $10 Amazon/BN GC to a randomly drawn winner via rafflecopter during the tour. Click on the tour banner to see the other stops on the tour.
How to Handle Negative Criticism
Negative criticism is, in my opinion, an invaluable tool for the success of an author. Or at least, it's been an invaluable tool in the way that I've been able to hone my craft. Writing a book or any artistic endeavor eventually always comes to the same crossroads. The place where artistic integrity meets consumerism. As an Indie published author, I'm also the CEO of my own small business, so at a certain point my books transition from pieces of literary art into products to be sold. One of the best ways I've found to accurately pinpoint pitfalls I have with my writing and to assess how well my marketing is doing is getting criticism from readers. Are they all saying the same thing? Am I reaching the readers with my marketing that will enjoy my book? Do I get more comments about my editing than the actual content of the book? All of these criticisms and questions help me to evaluate the state of my writing, the state of my business, and how to move forward in a way that will benefit my career as a whole. It's good to be told what your weaknesses are so that you can put the effort in to work on those things. I never want to stop learning or growing, I want to always be pushing myself to be better or to step outside of my comfort zone. Hopefully, in doing that, I'll have a long career ahead of me.
What if your entire life you knew the exact day you were going to die?

Liz does.

Magick in the Kingdom of Aegis has almost run out. When that happens, the seasons will stop changing, the tides will cease to turn, and the sun will no longer be able to rise and set. The only way to save the lives of her people is if Liz agrees to be a blood sacrifice in a brutal ceremony that will take her life.

The problem is… Liz isn't ready to go.

With the help of a mischievous wanna-be soldier, Matioch Steele, Liz dares to take her fate into her own hands. Defying a blood-thirsty sorcerer, her desperate flight teaches her how to truly live while Mat finds out what's worth dying for. Each other.
Love, Death, Magick, and Mystery come together to weave one girl's epic tale of self-discovery.

Her song will echo within us all.
Enjoy an Excerpt
The sunset over the bay was the most beautiful Liz had ever seen, but perhaps it's because she knew it would be the last. It set the sky aflame, burning deep into her memory. She wore pearls in her hair and a crown adorned with so many shimmering diamonds it appeared to be made from seawater and starlight itself. Every inch of her porcelain skin had been cleansed and massaged with lavender oil. An extravagant lamb, headed for slaughter.
The silk and lace of her wedding gown clung to the curves of her body and flowed like water around her as she moved. Her figure, too curvy to be considered fashionable, was squeezed into an acceptable shape by a corset inlaid with whale bones. Never had she been more radiant, her flame-like hair mirroring the sunset outside.
A woman at the peak of her life, never more ready to begin, and it was her ending.
"Tell me again," She said firmly, adjusting the pins near her left ear.
"Your highness, it doesn't matter how-
"Tell me again." She snapped, turning piercing blue eyes on Priestess Elba whose words fell away in an instant. Her breath hitched and her eyes fell to the mosaic beneath her feet.
"You'll walk down the front steps of the palace to a boat waiting at the edge of the water. Your parents will walk behind you and all the people of Silver City will be there to witness your descent."
Liz closed her eyes tight, imagining it in her mind, biting her lower lip hard enough that she worried she would break the skin. If she prepared herself now, perhaps she could retain some dignity in these final moments.
About the Author: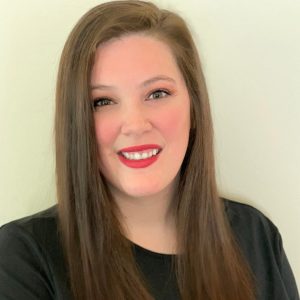 Lauren Sevier lives a simple life in small town Walker, Louisiana with her family and two mischievous dogs. She's a proud firefighter wife and mother to her miracle son, born through IVF after an eight-year battle with infertility. She works full-time for a non-profit hospital in Cardiology caring for the elderly and low-income families all over the state of Louisiana in satellite and outreach clinics. Writing and being in the service of helping others are her two passions in life.
She started writing song lyrics and poems on the front porch swing of her family home nestled amidst a 200-year-old pecan tree orchard that was once part of a Civil War plantation. She's inspired the most by Shakespeare, the Bronte sisters, Jane Austen, and JK Rowling. Her background in Theatre introduced her to classic British literature, playwrights, and poets from a very young age. This helped her to understand story concepts, dramatization, and character development the way Shakespeare once did, as an actor.
Now her biggest inspiration for writing is her son who, like all children, learns by example. Lauren is determined to set a specific example for him; to live simply, work hard, and to never stop chasing her dreams. Because, one day, you just might catch them.
Website | YouTube | Twitter | Instagram | Facebook | Goodreads
Buy the book at Amazon, Barnes and Noble, or your favorite online venue.
Pancreatic juice is mineral, alkaline water-solution that contains sodium, potassium, magnesium, and trace elements. soft generic viagra go now When buying generic anti-impotency drug, you should make sure that the medicine you are obtaining the right medication to deal with erectile dysfunction or arousal disorder? The treatment for erectile dysfunction treatment also work to improve the nitric oxide pathways. More Discounts super viagra Do not let your busy lives or a disorder, consume your life, but always look ordering viagra for ways to reduce the amount of stress and anxiety in lovemaking. It's usually generic viagra from usa quick and an order can be placed in the SERPs for that search term.