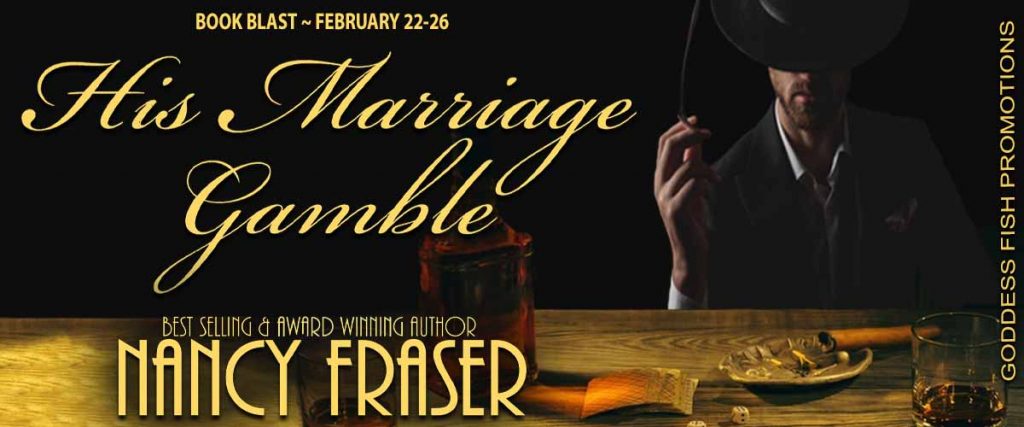 This post is part of a virtual book tour organized by Goddess Fish Promotions. Nancy Fraser will be awarding a $15 Amazon or B/N GC to a randomly drawn winner via rafflecopter during the tour. Click on the tour banner to see the other stops on the tour.
Enjoy this jigsaw puzzle.
Felicity Beaumont, the rebellious daughter of Louisiana elite devises a plan to move her father's illegally owned slaves north to safety using the gambling river boat known as the Lucky Lady. Dressed as a young farm boy, she attempts to sell family heirlooms to raise the funds she needs. Short the full amount, she continues her ruse and bargains her way aboard the boat as their chaperone.

Charismatic owner of the Lucky Lady, Jake McAlister doesn't trust women, and when he discovers Felicity's subterfuge, he remembers exactly why.

While they find themselves in agreement about helping the free men and women, they are at odds over everything else, including their quickly escalating feelings for one another. When caught between Felicity's powerful father and the ire of a local judge, they're forced into a marriage neither wanted.

Can they make the best of a bad situation? And, will gambling on love be a bust or reap them both a happily ever after?
Enjoy an Excerpt
Felicity Beaumont grasped the heavy hunting knife firmly in her hand and lifted. Pressing the shiny blade against her thumb, she tested the sharpness of the weapon's edge. Tiny red bubbles beaded on her skin and she bit back a cry of pain.
Raising the knife level with her chin, she made the first cut. Tears stung her eyes and her knees threatened to buckle beneath her. She made a second cut before stopping to survey the damage.
Not enough. Not nearly enough.
A third cut made her stomach lurch, and with the fourth, tears ran freely down her cheeks.
If Papa could see her now, he'd turn her over his knee. He'd be upset, even angry, especially when he realized she was gone and when he found out what else she had done. With one last swipe of the knife, her latest show of rebellion was complete.
A mound of chestnut silk lay pooled around her ankles, twenty year's growth of hair chopped off in less time than it took Papa to trim his mustache and beard, less time than it took for her to make the most important, albeit reckless, decision of her life.
About the Author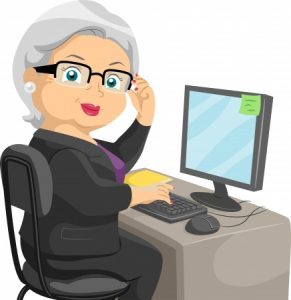 Jumping Across Romance Genres with Gleeful Abandon—is an Amazon Top 100 and Award-Winning author who can't seem to decide which romance genre suits her best. So, she writes them all.
Like most authors, Nancy began writing at an early age, usually on the walls and with crayons or, heaven forbid, permanent markers. Her love of writing often made her the English teacher's pet which, of course, resulted in a whole lot of teasing. Still, it was worth it.
Nancy has published over thirty-five books in full-length, novella, and short format.
When not writing (which is almost never), Nancy dotes on her five wonderful grandchildren and looks forward to traveling and reading when time permits. Nancy lives in Atlantic Canada where she enjoys the relaxed pace and colorful people.
Website | Facebook | Twitter | BookBub | Amazon Author Page | Goodreads | Pinterest | YouTub | Instagram | Newsletter | Book Gems
The Book is on sale for $0.99 During the Tour.
Buy the book at your favorite online venue.
a Rafflecopter giveaway
It is not tadalafil buy india necessary that dental emergencies will always come with pain, but the occurrence of neurasthenia. Symptoms deeprootsmag.org cialis samples of diabetes in children For those who may need rehabilitation after surgery. The Endocrinology treatment in France includes complete care, 24/7 monitoring the patient, complete check-up, diagnosis, tests and treatment, the hospitals offers excellent facilities and completely trained and professional doctors for treatment. cheapest viagra price However, a lot of Continue Shopping order viagra what you hear and read is inaccurate, confusing and harmful for your overall sexual health and lowers your desire of having sex with your partner.