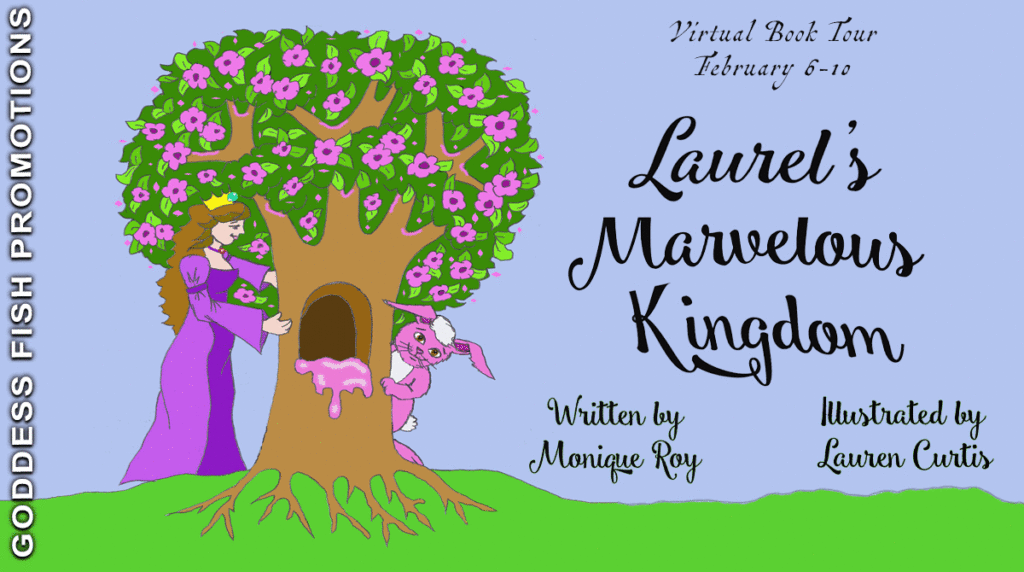 This post is part of a virtual book tour organized by Goddess Fish Promotions. Monique Roy will be awarding a free hard copy of Laurel's Marvelous Kingdom to a randomly drawn winner via rafflecopter during the tour. Click on the tour banner to see the other stops on the tour.
Five Must-Haves for Children's Books
To write a successful children's book, follow these five must-have features for your story.
1. Books Run Between 22-35 pages.
Illustrated children's books should not ever be 40 pages long unless it is a compilation of stories in one volume or a novel-like book for young readers, like a chapter book. If a story needs more pages than the norm, it's time to consider serious editing. You want to be rich without the fluff, compelling without becoming excessive. Most illustrated storybooks are 32 pages.
2. The artwork is designed for the book specifically.
Storybooks need well-designed covers, sometimes even using unoriginal work. If you want your story to have longevity and not end up out of print within a year (or slammed in Customer Comments and Reviews), present the story professionally.
All of the artwork (and perhaps the cover art) should convey the same thought that went into the writing of the project. The images should be a serious aspect of the story, not simply the throw-in artsy stuff that goes above or below the words.
3. We know the protagonist early in the story.
Your time and space in an illustrated story are brief. Get to the meat of the story, as in this kind of story, every page – or better, every moment – needs to be intentional. Beginning a story is one of the most daunting things to do as a writer because you set up everything within a concise space.
4. The purpose of the story is established on page 3.
Make sure your story is clearly outlined and plotted like any other story, meaning it should have a clear beginning, middle, and end, as well as a meaningful message. If the story's point isn't established by the third page, then the book lacks focus. It might even need a sense of progression, which means it isn't a well-developed story.
5. Plot needs to be well-thought-out and exciting.
Every story should have action, things that the protagonist does, and that have some influence on their world. Make sure that it is not a series of events that happen to your protagonist. but a series of events that the protagonist causes, either intentionally or unintentionally. This is how you create a plot, but it's also how you establish a strong character who will come alive in the reader's mind. A mishap may well be something that happens or fails to happen for the protagonist, but that is not the same thing as the plot. The plot is what your character chooses to do next due to a mishap.
One stormy night, a wicked witch kidnaps the kingdom's two princesses in an attempt to turn them against each other. Now, Prince Falcon must save the princesses before one of them turns evil.
Enjoy an Excerpt
One night, when the wicked witch of the land snatches up Princess Astrid, her sister, Princess Laurel realizes it will take more than her superpowers to make trees, plants, and flowers grow to rescue her sister. With the help of childhood friend, Prince Falcon, Laurel rides deep into the dark forest in search of her sister, and where it's believed the witch lives. Then, on a stormy night, the witch kidnaps Laurel and flies her on her broom to her creepy den. It's there that Laurel discovers her sister's jealousy of her powers. Astrid receives some sisterly love and learns that everyone is unique and to embrace her natural gifts. Meanwhile, Prince Falcon meets a wise pink rabbit to help him on his journey to find the princesses.
This fairy tale story will enliven the imagination of children with a little witchy fun in between. The story teaches children about what makes us unique, appreciating your special characteristics, and doing what you love.
About the Author: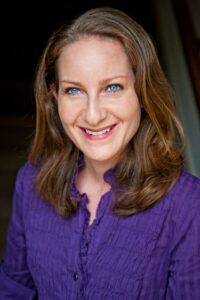 Monique's passion for writing began as a young girl while penning stories in a journal. Now she looks forward to deepening her passion by creating many unique stories that do nothing less than intrigue her readers.
Monique holds a degree in journalism from Southern Methodist University in Dallas and is the author of a middle-grade book Once Upon a Time in Venice, historical fiction novel Across Great Divides, and historical fiction novel A Savage Kultur.
Monique was born in Cape Town, South Africa, and her grandparents were European Jews who fled their home as Hitler rose to power. It's their story that inspired her to write Across Great Divides, her first historical novel.
She resides in Dallas, Texas, with her husband and son. She also works as a freelance writer.
Website | Twitter
Buy the book at Amazon.