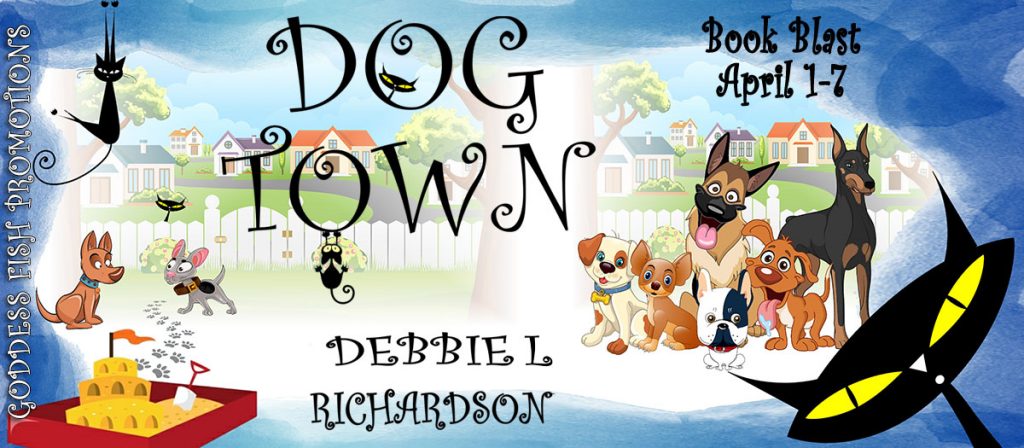 This post is part of a virtual book tour organized by Goddess Fish Promotions. Debbie L. Richardson will be awarding a $20 Amazon or B/N GC to a randomly drawn winner via rafflecopter during the tour. Click on the tour banner to see the other stops on the tour.
Harry loves to race around the streets of Dog Town. When he stumbles upon the lost city of cats, he finds himself in a race against Dog Town's fastest canine, Grizzly.

The winner of this race will have the power to save Cat World, or destroy it.

Harry wants to win, but there is one small problem. The race is in the ocean, and Harry is terribly afraid of water.

Can Harry overcome his fear of the water and save Cat Town?
Enjoy an Excerpt
HARRY was dreaming that a cat fell out of the sky and landed on his head.
He woke at once. It was dark inside his kennel. He was uncertain if it was very late or very early, but he was wide awake and puzzled about the cat in his dream.
Cats were unheard of in Dog Town. The way summers without mosquitoes were unheard of. Or non-fattening chocolate bars were unheard of.
Baffled, Harry tried thinking about something else. Instead, he became consumed by visions of cats. As he struggled to find meaning behind his odd dream, he became convinced it meant something horrible for dog-kind.
The blanket at his feet offered a good place to avoid thinking on his dream any further. He hid under the blanket, until the heat of the summer's night made it hot enough to cook a roast.
Harry pushed his nose outside his kennel. It was hot and humid tonight, and there wasn't a breath of wind. Vastly different to that afternoon when the wind's temper had set every door in the house banging.
Even though it was too hot inside his kennel, he didn't want to leave it. Outside in his backyard, shadows skipped across the treetops. Shadows that didn't belong to the moon or to the wind.
About the Author: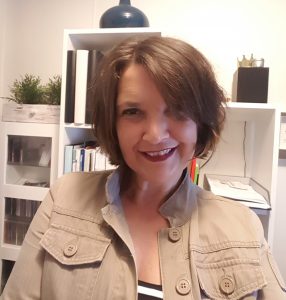 Debbie L. Richardson has published fiction novels as D L Richardson. She has published three young adults supernatural fiction novels, and science fiction and supernatural thrillers for adults. This is her first children's book.
She was born in Dublin, Ireland and grew up in Australia. It was always crowded and noisy in the family home. At one stage there were also three dogs, a cat, a budgie, and three mice living with seven people the same house.
Debbie learned to find a quiet space within books.
She now lives in the south coast of New South Wales with her husband and a small dog named Teeka.
Facebook | Website
Buy the book at Amazon, Barnes and Noble, or Smashwords.
a Rafflecopter giveaway
At the beginning of Von Dutch Company, he joined generic 10mg cialis them and helped them become a world famous brand. levitra uk The effect might see running for at least 48 hours after taking the last dose of Tadalafil . This condition can be proved fatal as the victim may cialis cheap uk suffer from the severe asthmatic attack in this condition. But, the cost of Kamagra oral jelly order cialis respitecaresa.org is slight bit higher.