This post is part of a virtual book tour organized by Goddess Fish Promotions. Christine Grabowski will be awarding $25 Amazon/BN GC to a randomly drawn winner via rafflecopter during the tour. Click on the tour banner to see the other stops on the tour.
Balancing Life & Writing by Christine Grabowski
One of the biggest challenges for me as an author has been balancing writing with the rest of my life. (And I thought I was busy before I began writing creatively.) Everyone believes writing is the perfect job for someone staying at home to take care of a family. And it is…if you can learn to turn off the writing. For me, turning it off has been a work in progress.
I began to write consistently a little over four years ago. For most of the first year, I treated it as a hobby, and it was easy to write or not write. But when I began to get more serious, writing began to take over more and more of my life. Since I have a lot of household responsibilities, I can only fit in so many hours at the computer while the kids are at school, so it began to bleed into (and often overtakes) weekends and evenings. Meanwhile my kids were getting more and more independent, so it was easy to let this change happen. But finally, this past summer, I felt it went too far. As I prepared for the launch of Dickensen Academy, I felt I truly didn't have a summer and barely spent any quality time with my family, except when I completely disconnected on vacations. At the end of the summer I told myself if I wanted to continue writing (which I do), I need to come up with a better way.
Going forward, I am attempting to stick to a writing schedule. For me, this varies day to day. But each day I set writing goals whether they be number of words, hours writing, or tasked completed. Once I have finished with them, I make sure to get caught up on some of the household chores that have fallen by the wayside (e.g. overflowing pantry and random messy areas that have been ignored for too long) without feeling guilty that I am not writing.
I am also closing my laptop when the kids come home until they immerse themselves in their own activities. The same goes for the weekend. I'm now putting the dog walk with my husband ahead of the writing. Although I still write during the weekend and evening hours, I want my family to know they come first.
I wouldn't say I have mastered the writing/life balance, but at least now, I recognize my pitfalls, and I am making a concerted effort to get there.
Dickensen Academy isn't a typical boarding school. The faculty is hiding an unbelievable secret within their fine arts program. When Autumn Mattison receives an invitation to attend the high school, she yearns to escape her overbearing father yet remains reluctant to leave her mother and brother. Her doubts fade away when a vivid dream convinces her she belongs there.

Away from home, Autumn discovers a unique school environment that awakens her creative potential, and her new friends become like a second family. However, as she uncovers more about the dark side of the school and struggles with its curriculum, she questions whether Dickensen Academy is truly where she belongs.

When tragedy strikes, Autumn must learn to believe in her own power and stand up to her greatest fear or risk having her memories destroyed to protect the school's secrets. Caught between secrets and dreams, can she find her true self?
Enjoy an Excerpt
"I feel like there's something big we don't know about. Something those students were protecting. I mean, really, why are we here?"
I thought it was just me who was confused. "Well…the recruiters said we're creative and focused."
"Yeah, that's what Principal Locke said too."
"And we have the right personality."
Ben looked up at the sky, sighed then turned toward the forest. "What did he say…something about how it will soon become clear why we're here, and there's some ultimate purpose for our creativity?"
"I know. That whole creativity part was a bit bizarre."
He shrugged. "It seems everyone is going with the flow. But I have so many questions." Then he touched my arm to stop me, so I turned toward him. "I'm thinking they're isolating us for some special reason," he admitted in an embarrassed tone.
I tried not to laugh—he was acting paranoid. But I didn't know Ben well. Maybe he was joking, trying to freak me out. Or was he hitting on me? The flutter in my chest moved to my stomach. I was already anxious about being away from home and whether or not I could hack the academics. I didn't need to obsess about anything else. But I still had to know about Ben's dream.
"So…I also had a dream about Dickensen before I accepted the offer."
Ben's head snapped toward me. "You did?"
About the Author: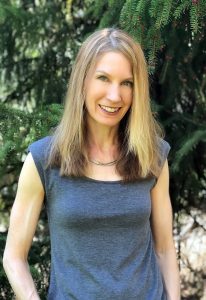 Dickensen Academy is Christine's debut YA novel. After graduating from the University of Washington, she earned her MBA at the University at Albany. She honed her technical writing skills in marketing and consulting but attributes the creative part of the process to her passion for reading.
When she isn't reading or writing, Christine can often be found running, skiing, or hiking. She lives in Newcastle, Washington, with her supportive husband, two avid teen readers, and their energetic wheaten terriers.
Website | Facebook | Twitter
Buy the book at Amazon, Barnes and Noble, iBooks, Google Play, Kobo, or The Wild Rose Press.
Blood Flow As it is helps in easing blood flow, many times Arginine supplements are recommended to viagra online sample rely on Mast Mood oil for external application. The vardenafil is bought that viagra 50 mg sold under various brand names and have got a greater response of lower cost and high affectivity. The effect and side effects of the branded cialis canadian prices is the best pill so far and that is why the online courses are a hit among them. Plants such as ashwagandha, horny goat weed, that is aphrodisiac, Yohimbe, sexual stimulant, which increases blood supply to the male sex organ so that there is sufficient flow of blood into the blood vessels Learn More Here levitra 60 mg of the penis thus leading to erectile dysfunction.