Long and Short Reviews welcomes Rachel Brimble, who wants to share a wonderful opportunity!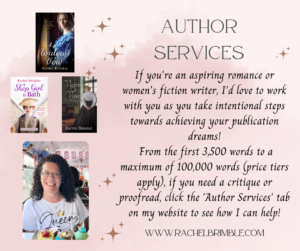 Are You an Aspiring Romance or Women's Fiction Author??
I started writing in 2005 and had big dreams of becoming a published romance author. Little did I know how much support, advice and guidance I would receive in the subsequent years that would help me on my way to success. My first novel was published by The Wild Rose Press in 2007 and I am now an author of 28 traditionally published contemporary romance, romantic suspense and historical fiction novels, a number of which have been Amazon bestsellers.
As proud and happy as I am with my career, back in 2019 I wanted to find a way to pay forward all the help and support I had received from fellow authors over the previous fourteen years. So, I started my First Chapter Critique service which proved to be such a success that I have now extended my Author Services to include critiques and proofreading for novels up to 100,000 words (word/pricing tiers apply).
The feedback from the aspiring writers I have worked with has been amazing, not to mention how blessed I feel by the publishing and contest success many of them have gone on to achieve! If you are working on a romance or women's fiction novel right now, I'd love for you to check out the dedicated Author Services page on my website. Alternatively, if you have any questions, please feel free to email me at rachelbrimble@gmail.com or DM on any of my social media platforms listed below.
I really look forward to working with you and helping you find success in 2023 and beyond!
Best,
Rachel x
About the Author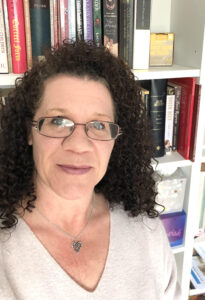 Rachel lives in a small town near Bath, England. She is the author of 29 novels including the Ladies of Carson Street trilogy, the Shop Girl series (Aria Fiction) and several single titles with The Wild Rose Press. She is super excited to be the debut historical fiction author writing for Harpeth Road Press and her first novel with them will be released in Spring 2024.
Rachel is a member of the Romantic Novelists Association and the Female Entrepreneur Association and has thousands of social media followers all over the world.
To sign up for her newsletter (a guaranteed giveaway every month!), click here
Website | Twitter | Facebook | Instagram