This post is part of a virtual book tour organized by Goddess Fish Promotions. James M. Jackson will be awarding the chance to name a character who will appear in FALSE BOTTOM (Seamus McCree #6) to a randomly drawn winner via rafflecopter during the tour. Click on the tour banner to see the other stops on the tour.
Authors, Apply the 80/20 Rule
In 1906 an Italian economist named Vilfredo Pareto analyzed the distribution of wealth in Italy and discovered 20% of the people owned 80% of the wealth. Fast forward to the 1930s and 40s. Dr. Joseph Juran, an early quality management guru, discovered the broad principle of "the vital few and trivial many." In the magic of naming conventions, this broad observation, combined with Pareto's economics work led to this phenomenon being labeled as "Pareto's Principle."
Pareto's work was a single statistic. Juran's a broad principle. Combined they became the ubiquitous 80/20 rule, which in one general form states that 80% of the results are due to 20% of the actions.
For example, many corporations discover that 80% of their profits are derived from 20% of their customers.
One result of this kind of analysis is frequent buyer programs. Airlines, for example, want to capture business flyers who regularly travel and often pay more for a ticket because they don't qualify for advanced purchase pricing or multiple day stays. These fliers provide a disproportionate share of airline profits for the same or less cost than the typical family traveler. That's why airlines heavily promote their frequent flyer programs to retain these profitable customers. The program costs provide relatively large benefits.
How can this concept apply to an independent author?
Let's look at some statistics from Cabin Fever, the middle of my five books in the Seamus McCree series. It was traditionally published by a small publisher. During the three years of that contract, 85% of the ebooks sold through Amazon (Kindle). Only 15% sold through the combination of Google, iBooks, Barnes & Noble, Kobo, and others. The publisher did not promote the title on any of the platforms, so the sales were essentially organic.
When I took back the rights from the publisher, I decided my main task was to grow readership of the series. Given limited time and budget, I doubled down and concentrated my online sales on Amazon. That's where my buyers were. Selling the electronic version of Cabin Fever exclusively on Amazon meant they would include it in the Kindle Unlimited program (Amazon's subscription-reading service). My bet was that I would earn more income through Kindle Unlimited than I gave up by eliminating the other venues. As a bonus, it meant I would only have to manage one vendor, one form of the ebook, etc.
After going exclusively with Amazon, I invested in some promotions. In the year and a half since I took over the publishing rights, I have earned as much net after expenses from Amazon sales as I had the first three years with the publisher.
But did Kindle Unlimited replace the 15% of revenue I gave away? Yes, and then some. For every $1.00 I gave up in nonAmazon sales, I made $3.50 from Kindle Unlimited! After seeing the initial results of that experiment, I made all my novels exclusive to Amazon and ratios for the other novels ranged from $2.50 to $4.00.
Here's another example of applying the 80/20 rule that I learned the hard way: Bookstore signings are generally a waste of time. I read a blog by Joe Konrath that said he no longer went on book tours. And at a local Sisters in Crime meeting, CJ Lyons told me she only does one or two book signings, and those in her home town. I thought to myself – yeah, but they're already best sellers.
I should have done some analysis instead of going with my gut instinct. Taking Cabin Fever again, I paid a publicist a lot of money to schedule an extensive bookstore tour. Final tally, less than 20% of the paperback books I sold resulted from that tour. The other 80% came from local events I scheduled myself, contingent sales at area bookstores and online. Lesson learned: the extra effort to get those 20% of sales was a poor application of my time (not to mention my money).
The thing most likely to increase overall sales—especially for those who write a series—is a new book. Time spent marketing current books takes away from time writing new books. As an exercise, every author should consider what would happen if she eliminated the least productive 20% of her marketing time and applied that time to writing or editing new material.
Continue to experiment to see what works for you. Remember, fun and enjoyment have intangible benefits. If you really love doing something and would miss it if you didn't, then keep doing it—but don't fool yourself into thinking it's a good business decision; it's a life decision, and that's okay.
If you love the suspense and plot twists of domestic thrillers, this page-turner will be for you. Seamus McCree's first solo bodyguard assignment goes from bad to worse. His client disappears. His granddog finds a buried human bone. Police find a fresh human body.

His client is to testify in a Chicago money laundering trial. He's paranoid that with a price on his head, if the police know where he's staying, the information will leak. Seamus promised his business partner and lover, Abigail Hancock, that he'd keep the witness safe at the McCree family camp located deep in the Upper Peninsula of Michigan's woods.

Abigail is furious at his incompetence and their relationship flounders. Even his often-helpful son, Paddy, must put family safety ahead of helping his father. Seamus risks his own safety and freedom to turn amateur sleuth in hopes he can solve the crimes, fulfill his promise of protection, and win back Abigail. Wit and grit are on his side, but the clock is ticking . . . and the hit man is on his way.
Enjoy an Excerpt
Dread joined us in the car. Even normally bubbly Megan grew silent.
Loggers had cut a narrow lane through the sixty-foot spruce I had watched come down at the beginning of the Grade, leaving most of the tree in place and towing the cut section to the side. They'd wasted no time on smaller branches littering the road and were opening up a one-lane path. I tiptoed the Outback over the debris and moved through the gap.
At first the downed trees were scattered, although limbs and branches dotted the entire road. But the further north we drove, the worse the damage became until the downed trees were a nearly continuous hazard. Paddy frequently left the car to remove branches with sharp breaks that might puncture a tire. I was regretting we hadn't taken my old beater truck into town with its multi-ply tires. The Outback carried a donut spare, which wouldn't last thirty seconds on the gravel roads. We had yet to see any other cars or people.
By the time we passed the five- and six-mile markers without any letup in the damage, tightened metal bands had taken up permanent residence around my chest. I feared for Elliot. I feared for my property. I worried whether I'd get a flat. Whether there would still be a hotel room if I had to send Paddy and Megan to Tall Pines. Megan, on the other hand, had given up her concerns and was in the back seat, singing along with a CD, a cheerful canary amidst the devastation.
About the Author: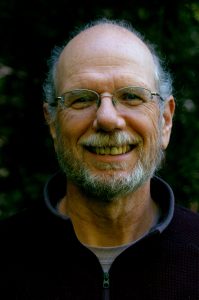 James M. Jackson authors the Seamus McCree series consisting of five novels and one novella. Jim splits his time between the deep woods of Michigan's Upper Peninsula and Georgia's Lowcountry. He claims the moves between locations are weather-related, but others suggest they may have more to do with not overstaying his welcome. He is the past president of the 700+ member Guppy Chapter of Sisters in Crime.
Facebook | Twitter | Goodreads | Amazon Author Page
Buy the book at Amazon.