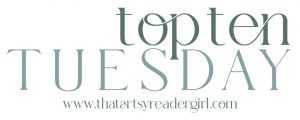 Hosted by That Artsy Reader Girl
Thanksgiving isn't a big holiday in my family, but we sure do love pie. My favorite flavors of it are lemon meringue, pumpkin, and cherry, but I don't think I've ever met a pie I didn't like.
Here are ten books about pie (among other topics, of course) that make me crave that dessert even more.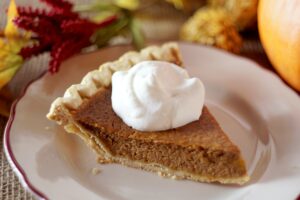 1. The Sweetness at the Bottom of the Pie (Flavia de Luce, #1) by Alan Bradley
2. How to Make an Apple Pie and See the World by Marjorie Priceman
3. Love, Lies and Lemon Pies by Katy Cannon
4. Pie: A Global History by Janet Clarkson
5. Pies and Prejudice (A Charmed Pie Shoppe Mystery, #1) by Ellery Adams
6. Lemon Meringue Pie Murder (Hannah Swensen, #4) by Joanne Fluke
7. Flapper Pie and a Blue Prairie Sky: A Modern Baker's Guide to Old-Fashioned Desserts by Karlynn Johnston
8. Pie Squared: Irresistibly Easy Sweet Savory Slab Pies by Cathy Barrow
9. Pie Is for Sharing by Stephanie Ledyard
10. How to Bake the Perfect Pecan Pie by Gina Henning
What types of pie or other desserts do you like? If you celebrate this holiday, do you stick with Thanksgiving classics like sweet potato pie or pumpkin pie, or do you branch out to other sweets?
Happy Thanksgiving from everyone at Long and Short Reviews!