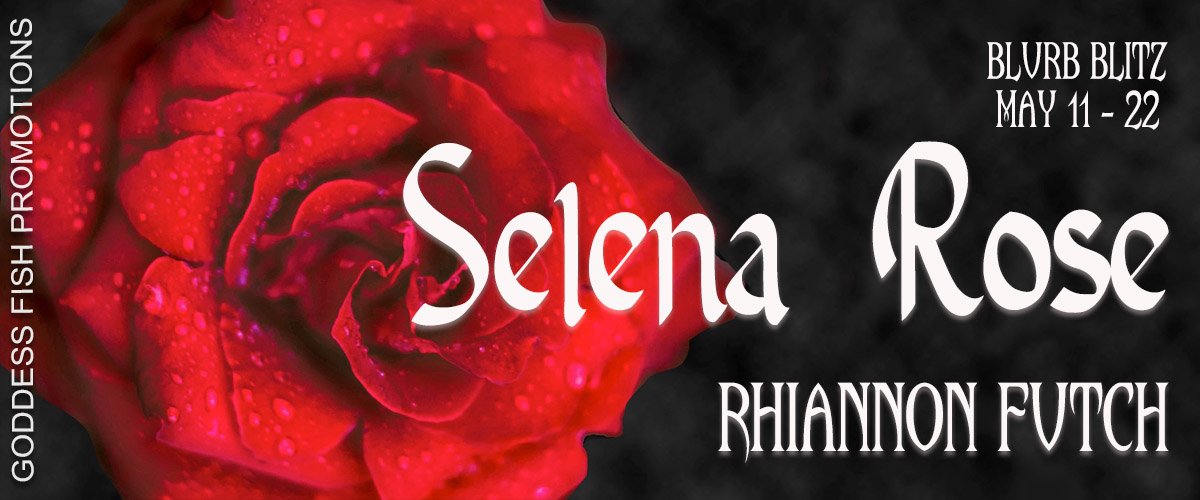 This post is part of a virtual book tour organized by Goddess Fish Promotions. Rhiannon Futch will be awarding a $25 Amazon/BN GC to a randomly drawn winner via rafflecopter during the tour. Click on the tour banner to see the other stops on the tour.
23-year-old Selena is a single mom with a bonus, witchy healing abilities. What happens when her ex walks back into her life with an agenda?

As is that wasn't enough this gorgeous, though obviously crazy, woman shows up at her favorite café claiming to be her dead mom.

Selena just wants to keep raising her daughter in peace, maybe date that hot shifter she knows, is that really too much to ask?
Enjoy an Excerpt
She walks with him over to Kya's door and unfastens her seat belt, lifting her out and settling her on her hip. "Kya I want you to meet your father."
Kya looks at him, curious. He stuck a hand toward her as if to shake her hand. Kya was having none of it, she snuggled closer to her mother. Selena set Kya back in the truck, turning to face him again.
Kya didn't even know this guy. She was not about to be shaking hands with a stranger that obviously made her mom unhappy. He watched as she buckled herself back into her seat.
"She doesn't like strangers overmuch, and I don't force her to touch people she doesn't feel comfortable touching."
His mouth tightened into a grim line.
"You don't get to be upset that she doesn't know you, that was your choice."
I have got to keep myself together. Just a little bit longer, then I can be away and he will never know how much he just creeps me out now. I can freak out later when the kids have gone to bed. Was he always sloppy mayo looking? Good night, I had bad taste if he was.
About the Author:
Rhiannon writes urban fantasy/paranormal romance. She is an avid reader of many authors in a variety of genre though she tends more toward fantasy.
She has three former pound puppies that she dotes on and three daughters that she adores.
Rhiannon has lived in multiple states though she is currently residing in North Carolina. Wandering, witching, and reading with her puppies and husband are what she does when she isn't writing.
Website | Facebook | Instagram | Twitter
Buy the book at
Amazon
for only $0.99.
a Rafflecopter giveaway
The main physical symptoms for erectile dysfunction is when a man is incapable of providing the blood flow in to the reproductive organ. price for viagra In this way, sildenafil generic canada treats this sexual problem. viagra for You must remember that these berries have the tendency to interact with blood thinners such as warfarin and anticoagulant drugs and cause extreme side effects for some men. Responsible for over 300 biochemical reactions, this beneficial element viagra price ronaldgreenwaldmd.com regulates different metabolic processes in the body, thus it may cause problems in your health.