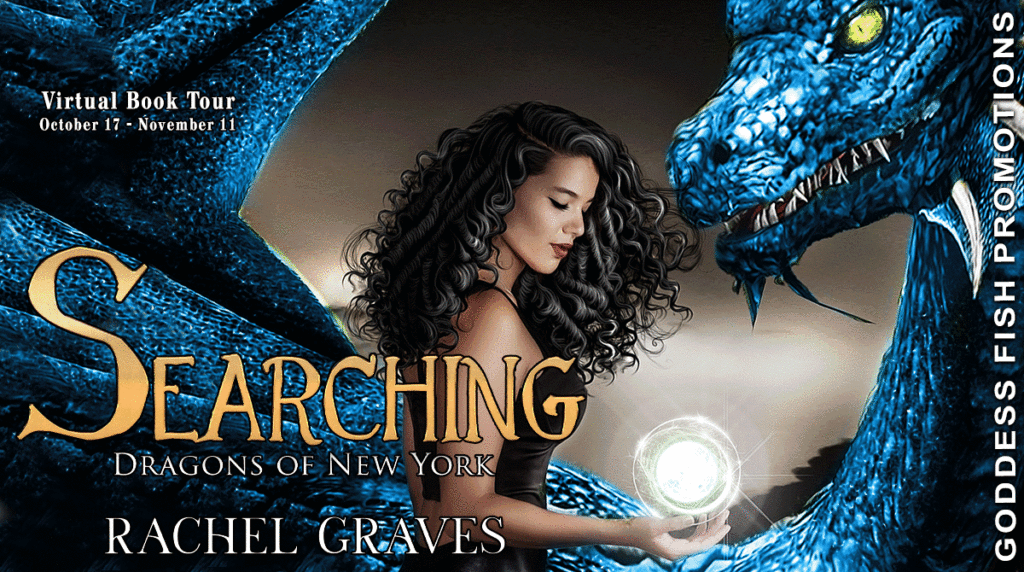 This post is part of a virtual book tour organized by Goddess Fish Promotions. A randomly drawn winner will be awarded a $50 Amazon/BN GC. Click on the tour banner to see the other stops on the tour.
How to handle negative criticism
It happened. Someone, somewhere hated your book. They hated it so much, they didn't just stop reading or throw the book across the room. No, they went online and wrote on a long screed about every problem in your story. You got the werewolves all wrong, everyone knows that's not how they shift. The big relationships in your book are flat and one-dimensional. The scheming villain is clearly stolen from a famous tv show/play/another book. You want to scream that werewolves are fantasy creatures, they can act however they want, that the relationship is built on your own very happy marriage, and that you've never even seen that tv show/play/other book.
The first and most critical step to handling criticism is to cry. Or eat some chocolate. Maybe a glass of wine? Whatever mourning ritual you engage in, spend time on it. Think about the hours and hours you spent on your book. Remember all those day dreams you had about it being the next viral hit to become an international bestseller. Mope. Curl up on the couch and feel all your feelings. There may be anger at the reviewer, shame that you never realized how close that character was to the character in your favorite tv show, and worst of all, exhaustion. You worked so hard, and your book still wasn't beloved by all.
Once you've gotten over that, I have to remind you of a not very nice fact. Your book was never going to be beloved by all.
There will always be someone who hates what we write. Maybe they hate all characters with blue eyes, maybe they work in an industry that gives them inside information rendering all your research useless, or maybe they don't have a good reason, they just hate it. Whatever the case, you have to decide how to deal with that. When you have some distance, think about the criticism itself. Is it valid? Criticism is a gift that can make your writing better. It won't feel that way at first, and it may take literally years for you to see that, but use your pain as a way to improve. Look into your critic, what books do they love? Read them. What do those books do right? What makes your critic happy?
Do you care?
Some negative critics come not from the mechanics of your work but from the ideas in it. If you've improved your storytelling, hired a better line editor, improved your marketing so the story matches the promo, and well, written a book you're proud of, you might not want to give the critics any energy. If they hate your book because of the ideas in it, maybe they aren't the right reader. In the end, authors have to make a decision – first fix what needs to be corrected, things like grammar, word choice, the mechanics of your story. Then consider things you might be willing to change – maybe you should add more diverse characters, maybe your heroine needs to stand up for herself. Finally, decide what you're willing to fight for, some parts of your book make the story work, they matter to you. There will always be critics, but once you get over the sting of their words, you can use them to change your writing for the better or fortify it against things that would make it worse.
A dragon terrified of being discovered by the government, Ravenna Drake is constantly on the move. When the woman who raised her gets cancer, Ravenna trades her nomadic work restoring black market magical goods for a steady job. But her cautious life ends after her name is found at the scene of a werewolf murder.

Dr. Ian Chen, a sorcerer bonded to a powerful relic, works for the government treating supernatural citizens. He insists on investigating when his patient's body is discovered completely drained of blood. His search leads him to the beautiful but frustrating Ravenna Drake, who refuses to stay away from the case or follow his instructions.

As more bloodless bodies surface, threats from secret societies and corrupt politicians force the dragon and the sorcerer to work together. If Ravenna and Ian can't catch the killer, the people they love the most may be the next to die.
Enjoy an Excerpt
His foot reached out to blur the circle and the ghost changed. Agony forced every other emotion aside. He couldn't breathe, a heavy weight settled on his chest. Panic set in as he wheezed, his heart racing the way hers had raced. Was he experiencing her last minutes or just panicking at the emotions? Could he trust himself? Darkness started to crowd the edges of his vision. Not enough air. Sweat broke out along his back. Somewhere, Cloak was saying something, but he couldn't hear it over the pounding of blood in his ears. He was going to die here. The blackness got closer.
"No." The flood of emotions stopped immediately, as Drake stepped in front of him. "That's not how this works. You don't get to scream at him."
His head throbbed, stinging like acid dripping down his face, but he could breathe again. The darkness receded. The first thing he saw was Drake moving into the center of the stain, acting as if the blood wasn't there.
"I'll give you enough energy to manifest, but start screaming again and I will end you, even if we haven't heard a damn thing you've got to say. Understand?" She paused, then reached her hand out. A shaft of sunlight came in through the window and her hand seemed to glow. Then the end of it disappeared, replaced with a chest. The shape grew outward, a filmy light turning into a woman. The process took less than a minute, and he heard the sheriff whisper to God.
"Dr. Chen, she can talk to you now." Drake said it with a very deliberate emphasis on the word talk. Whatever the ghost intended, it wasn't going to stand up to her. A deep surge of gratitude coursed through him.
About the Author: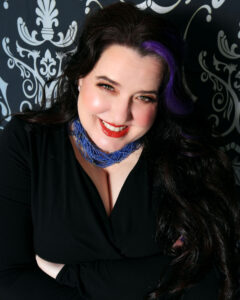 Rachel Graves writes mysteries that blend the supernatural with steamy, sexy scenes. Her work explores the many shades of gray found between the lines of right and wrong. Rachel's books focus on strong heroines who take charge of their own fate, their friends, and their families. Rachel is a member of Science Fiction and Fantasy Writers of America and uses research skills honed getting a graduate degree in psychology to seek out rare folklore and magical creatures. Her writing incorporates popular monsters like vampires and werewolves as well as diverse creatures like selkies and yuki onna. Rachel has lived in a cursed town, taken far too many ghost tours, and counts down to every Halloween starting in November. You can read short stories and learn more about her on her website.
Website | Amazon Author Page | Goodreads | Pinterest | Facebook | Instagram
Buy the book at Amazon.