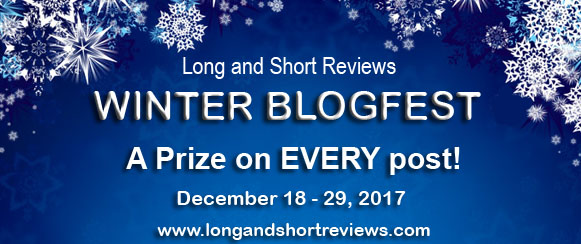 This post is part of Long and Short Reviews' Winter Blogfest. Leave a comment for a chance to win an ebook copy of Time Shifters & $20 gift card from Amazon.
Christmas with the Nours

Pecan or pumpkin pie has been our dessert favorites for many years at Christmas. But, since tasting Éclair Pie made by Anne at our church last year, this is our new favorite. It's so good you feel like consuming the whole thing, but it is also rich, so one or two portions is my limit per meal.:) Every time I've brought this to events people go nuts over how delish it is and want the recipe. Best of all it is super easy to make!
Éclair Pie
1 Box Graham Crackers
2 Small Instant Vanilla Pudding
3 ½ Cups Milk
One 12 oz Cool Whip
1 Chocolate Frosting
Spray 9 x 13 pan, then line with graham crackers.
Mix pudding & milk, beat at medium speed for 2 minutes. Stir in cool whip; spread ½ mixture over graham crackers. Layer more graham crackers then rest of pudding mix. Add another layer of graham crackers.
Cover and refrigerate for 2 hours. Spread frosting on top of graham crackers. Note: I use 1 ½ can of frosting because I like a thick coating of frosting. Also, I found it is easier to spread if you soften in microwave first. Cover and store in refrigerator. Enjoy!
Simon and I have always loved Christmas, but it is even better ever since we moved to our cabin in the North Carolina Mountains. Nothing screams Christmas like being cozy inside a beautiful cabin with amazing Mountain views. Our favorite Christmas tradition is to start watching Christmas movies the month before. It just doesn't seem like the season is coming until we watch Christmas Vacation! Other favs are Elf, Bad Santa, The Christmas Card, Silent Night, White Christmas, The Grinch (Jim Carrey), Santa Clause, & Scrooge (all are great but the singing version is the best) It's a Wonderful Life is a lifetime favorite of course.

Briana has heard his voice for years in dreams. Calling to her. She hears that same voice from the handsome stranger she meets on vacation, captivating and so familiar. When he unexpectedly transforms into a werewolf, Briana flees in horror. She knows him … he is the wolfman who haunts her nightmares. More than anything else, it is her lustful response to the beast that terrifies her.

When Raynor finally meets his mate, he is confused by her reaction and even more so by her response when he shifts. She doesn't recognize him. In an attempt to escape, Briana jumps through the time portal of his people, landing her in Medieval England. Raynor must rescue her, which requires bonding with Briana as her mate. But first he must teach Briana that she is a shifter, then convince her not to be repelled by her other self, an ancient, powerful shifter. A snakewoman.
About the Author: Myra Nour is the author of several best-selling romance novels, including Love's Captive. She retired as CEO of BTSeMag in January 2016 and began focusing on her horror books. She is a huge fan of horror, loves The Walking Dead and devours zombie books. She is currently working on a zombie novel of her own.
Buy the book at Loose Id.