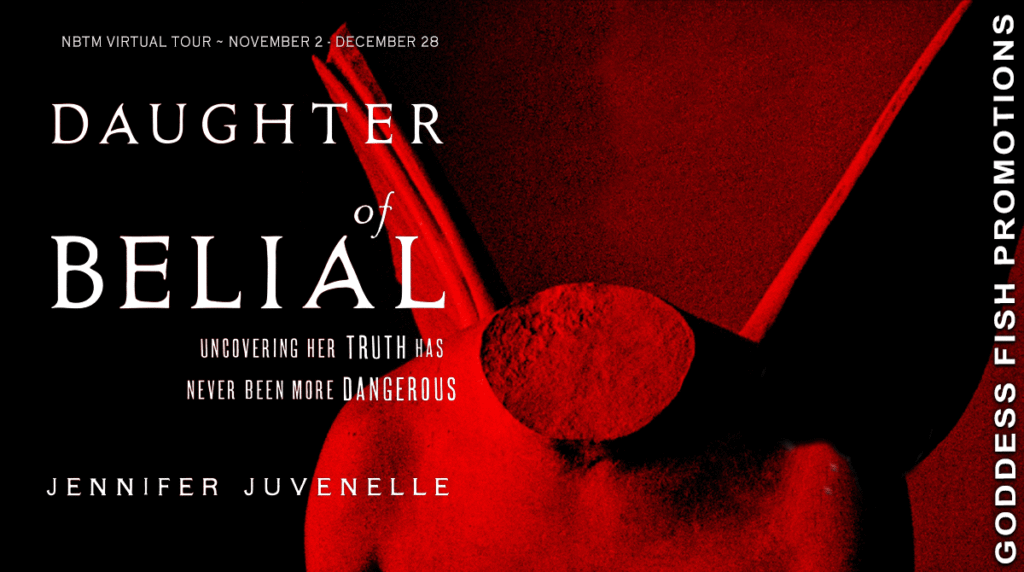 This post is part of a virtual book tour organized by Goddess Fish Promotions. Jennifer will be awarding a $50 Amazon/BN GC to a randomly drawn winner via rafflecopter during the tour. Click on the tour banner to see the other stops on the tour.
10 Things Most People Don't Know About Me
Here is a fun list of things most people don't know about me. Even my closest friends might be surprised about a few on the list!
1. I've had lots of odd jobs but the one that makes most people who meet me go, "Huh???" is the fact that I became a Medical Assistant and worked in a urology clinic for over a year!
2. I'm a Reiki Master. I discovered energy healing in my early twenties and quickly became a Reiki practitioner.
3. I'm bilingual and a half! I'm fluent in English and French, and thanks to living in Mexico for the last two years, I now speak conversational Spanish.
4. In middle school, instead of walking, I used to skip down the hallways at school. So much energy!
5. I didn't know I wanted to be a writer until I started writing a book at the age of 32. The very one featured in this giveaway!
6. At 23, I dropped out of college to move to Paris. Bonjour!
7. When I was little I wanted to play in the dirt with worms but I didn't want to get dirty so I would don a pair of latex gloves and play til my heart's content!
8. I love the smell of coffee but rarely, if ever, drink it. I've never been much of a beverage drinker outside of water until recently. My husband has gotten me into drinking tea (he's Australian), and living in the tropics has me drinking TONS of coconut water.
9. As an only child growing up, I spoke to cats in their own language. As an adult, I still commune with them whenever possible. Meow!
10. I rejected my husband when we first met! Thanks to years of earnest persistence and genuine friendship, I eventually grew to see what an amazing catch he is! Not to mention doing oodles of work on myself to stop going for the wrong kinds of men. (Can I get an amen!)
Some Family Trees Should Be Burned. . .

Greer Girls are special. Greer Girls are rare. Greer Girls are central to the secret Order of Belial.

Sophie Greer knows none of this. All she knows is that her now ex-boyfriend cheated on her, she's alone working in Paris, and her mysterious billionaire boss, Edward Hughes, is way too interested in her life.

But when Sophie is kidnapped in Moscow while on a business trip, she's plunged into the dark underbelly of the global elite and a sinister secret society with deep ties to her family; ties that lead to revelations darker than anything Sophie could have imagined.

Betrayed by the man who raised her, and targeted by the illustrious Hughes family, only one thing is certain—family history can be deadly. If Sophie is to survive, she must decide who to trust and what to believe, or risk being crushed beneath the weight of the all-powerful secret Order of Belial.
Enjoy an Except
Smoke from the other vehicle's engine fills the back seat. Coughing, I cover my nose and mouth as I desperately search for a solution. The whole right side of the vehicle is smashed in. There's no getting out that way. I'm considering trying to break the back left window when I spy the dividing curtain swinging in the cool fall breeze.
Tugging the makeshift divider aside, I peek into the front to see the driver hunched over the steering wheel, unconscious. If I move carefully, I might be able to climb around him to get out the driver's side. I'm about to make my move when the back door squawks open. A large gust of fresh air rushes into the banged-up vehicle. My head swivels to assess the new arrival.
No. It can't be. A trillion queries rise and fall as I look upon my assailant—my savior? It's too much. Between the plane ride, the abduction, and being left alone to rot for a week in a gaudy prison then carted out like a virgin for sacrifice, I'm spent. Where does it end?
There's a popping sound as my mouth forms a tiny O in stunned surprise. Edward, looking like James Bond in a classic European-cut suit (probably Armani) and a light-grey dress shirt, unbuttoned at the top, is standing in the open doorway, hand outstretched in a gesture of chivalry as if these were the most natural circumstances under the Russian moon. I give him a blank stare.
"I told you I'd find you." His silky voice floats past my ears, rattles around in my brain and down to my chest, where it nuzzles itself snugly into my heart.
About the Author: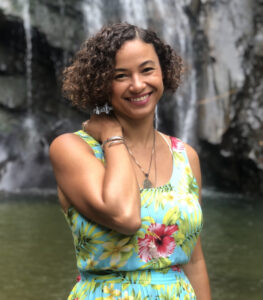 JENNIFER JUVENELLE is a Native American/French author born in Hollywood, raised in Detroit, and fashioned in France. Formerly an actress and model, Jennifer now splits her time between crafting psychological thrillers and the magic of motherhood. A survivor of childhood sexual abuse, Jennifer made healing from trauma a priority when her life became untenable. Daughter of Belial is the unexpected product of her journey from trauma to triumph. An eager explorer, she currently lives in a remote Mexican seaside-jungle village with her debonair Aussie author husband and their young son.
Facebook | Instagram | Website
Buy the book at
Amazon
.