Hosted by The Broke and the Bookish
It's Top Ten Tuesday time again!  This week is all about Halloween.  When choosing spooky stories to read at this time of year, I tend to gravitate toward the classics.  Something creepy enough to give me goosebumps and get my imagination going, but not graphic enough to give me nightmares.  Sometimes, as you'll see in my list, I just want to read something fun with my children.  Here are ten stories put me in a Halloween mood.
1. It's the Great Pumpkin, Charlie Brown by Charles M. Schulz-This is a classic Halloween story.  I read the book and watch the tv special every year.
2. Garfield's Halloween Adventure (Garfield in Disguise) by Jim Davis-Another classic!  I get this out every year and it never gets old.
3. Anything by Edgar Allan Poe-Nobody does horror and mystery like Edgar Allan Poe!  I recommend The Tell-Tale Heart, The Black Cat, The Pit and the Pendulum, The Masque of the Red Death, The Fall of the House of Usher, and Ligeia.
4. The Strange Case of Dr. Jekyll and Mr. Hyde by Robert Louis Stevenson-This story isn't exactly scary, but it is horrifying in its own way, and certainly thought provoking.
5. Interview with the Vampire by Anne Rice-This is the first book I ever read about vampires, and it is still a favorite.
6. Mary Reilly by Valerie Martin-This novel takes the story of Dr. Jekyll and Mr. Hyde and tells it from the point of view of a maid.  It is every bit as creepy as the original.
7. The Canterville Ghost by Oscar Wilde-A thoroughly entertaining ghost story.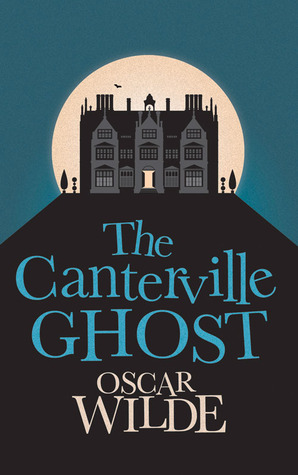 8. Dracula by Bram Stoker-This classic vampire story should be read at least once in a lifetime.
9. The Legend of Sleepy Hollow by Washington Irving-This eerie short story deserves a read around Halloween.
10. A Bottomless Grave and Other Victorian Tales of Terror edited by Hugh Lamb-I haven't read this book yet, but it was recently given to me and now seems like the perfect time to check it out.
How about you?  What do you enjoy reading at Halloween?  Have you read any of these?  If so, what did you think?