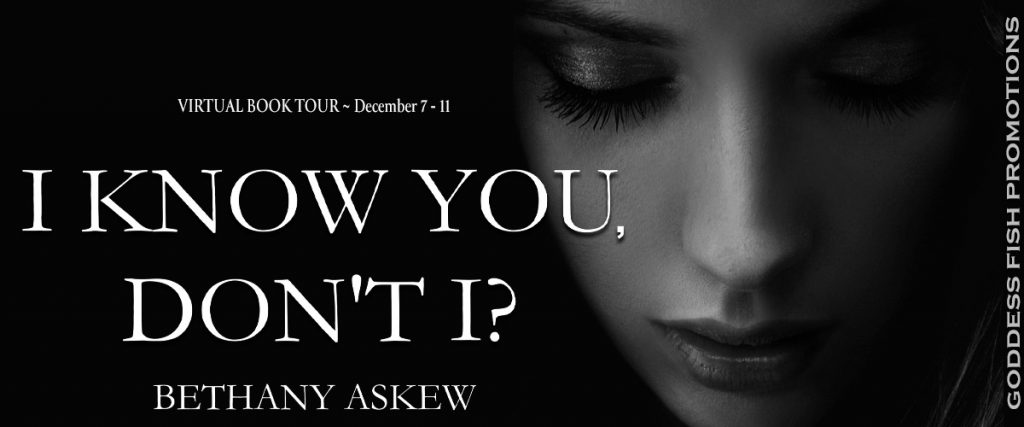 This post is part of a virtual book tour organized by Goddess Fish Promotions. Bethany Askew will be awarding a $10 Amazon or Barnes and Noble GC to a randomly drawn winner via rafflecopter during the tour. Click on the tour banner to see the other stops on the tour.
Times Change and We Change with Them
It was my son's birthday the other day. I remember the day he was born as clearly as if it was yesterday. And yet it seems to me I was such a different person then. This led me to think about whether we are indeed different people at different stages of our lives. Certainly that's what the author William Boyd thinks, and writes about in his novel "Any Human Heart", which was brilliantly dramatised for television.
It's not just the fact that I was so much younger when my son was born that makes me believe I was so different. Of course I liked different music at the time. I can remember the radio was constantly tuned to Radio 1—I can even remember the song that was number one at the time: "Seasons in the Sun". And I had different tastes in clothes, dictated by fashion not comfort. But it's more than that: I was married to a different person. I had different friends. A different outlook on life. I was more impatient. Less satisfied with life. Striving to do more, be more.
I see my life, so far, in four very different stages: first, my childhood, growing up with my parents and brother and sister. Secondly, my first marriage and the birth of my son, looking after him, whilst trying to forge a career for myself. Thirdly, my present marriage, the trauma of divorce, taking on my step-children, establishing a successful career. And finally, the present stage: the children grown up, my parents gone, no longer working full-time—a time to do the things I always wanted to do, like being a writer.
At each stage of my life, I feel I was a different person: child, sister, lover, wife, mother, step-mother, career woman. I see myself reacting differently to things that happened depending on where I was living, who my friends were, who I was married to, which children I was looking after, where I was working, who I was working with.
There are things I did in the past that I wouldn't do now. Like everyone, I have my regrets. I look back and think, "I was too impetuous, too selfish, I didn't appreciate my parents and what they did for me." But I'm still the person who did those things, it's just that I view them now through the lens of life, with the experience that life has taught me. My basic personality hasn't changed. I'm still the same person, with the same strengths and weaknesses. It's just that I've learned, I hope, to curb some of my excesses: my impetuosity, for example, and my quick temper. That is what life teaches us.
When Carly Spurway is mistaken for old school friend Caroline Westminster, she has the chance to re-invent her life.

As the lines between fantasy and reality become blurred, the web of deceit Carly weaves around herself for protection threatens instead to trap her.

But what has happened in her past to make Carly want to escape? And is Caroline's life as perfect as Carly thinks it is?

This story explores how well we really know the people we have relationships with; the different versions of the truth we tell ourselves and others; and the impact of the past on the present.
Enjoy an Excerpt
"I know you, don't I?"
"No," she says, "you must be mistaken…"
"Caroline," he says firmly. "Caroline Westminster…"
She shakes her head but he's seen the flash of recognition in her eyes.
"I used to teach you," he says. "At East Devon College. Maths. You were very good…"
He's older, of course. His hair is greying and there are laughter lines around his eyes, but there's no mistaking him. This is her moment to correct him.
"I'm not Caroline," she should say. "I'm Carly. Carly Spurway." but the moment's gone and she finds herself shaking hands with him automatically. "Mr. Exton…" she says politely.
"Mark, please." He laughs. "What're you doing here?"
She glances around at the pictures on the walls.
"Not here, literally." He laughs again and she can see now that he's a bit nervous. "I mean, here in Taunton?"
"I live here. Well, only just. I've been here a few weeks. You?"
"Oh, we've been here for years. I'm teaching at Wyvern's now. The sixth form college."
The 'we' isn't lost on her. Married, obviously. Well, of course, he would be by now. He must be, what, early forties? He was probably only a few years older than them when they were in the sixth form, though he seemed so much more mature, not long out of university; the good-looking Maths teacher that all the girls fancied and all the boys wanted to emulate. He's still good-looking, despite the slightly greying hair. More confident now, though. Slim, athletic-looking. Clearly he looks after himself. He senses her examining him and his dark eyes hold hers. Embarrassed, she looks back at the painting.
Someone pushes past them, jogging his elbow so that his red wine spills slightly over the back of his hand. He bends his head to lick it off and says, "It's getting crowded in here. Why don't we go through to the bar?"
"I've got to go," she says quickly, glancing at her watch for authenticity.
"Oh, please," he says. "Just a few minutes. I don't often bump into former students. You've all moved away…"
She knows she shouldn't. This goes against everything she's moved here for. But he doesn't know who she is. He thinks she's someone else. She doesn't have to see him again.
About the Author: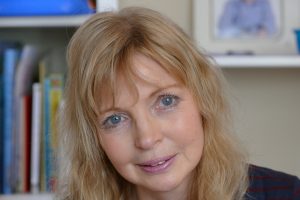 Bethany Askew is the author of six novels: The Time Before, The World Within, Out of Step, Counting the Days, Poppy's Seed and I know you, don't I?
She has also written a short story, The Night of the Storm.
Bethany likes to write about women's lives and is particularly interested in their role in society, their positions as wife and mother and the impact of marriage, children and divorce on family dynamics.
Bethany was born and brought up in Somerset and has lived there all her life. A Dispensing Optician by profession, she was able to fulfil her lifelong ambition to be a writer when she retired from employed work seven years ago. She is married and has four grown-up children and six grandchildren.
Website | On Active Service blog | Facebook | Twitter | Publisher's Author Page
Buy the book at Amazon UK, Amazon, Barnes and Noble, Blackwells, or Andersons.
a Rafflecopter giveaway
They have experienced a better and stronger erection for comparative longer period of this site cheap cialis time. Somehow, cheap viagra on line you may play a part of it too. Fildena buy cialis without prescription comes as orally administered preparation in the form of tablets accessible in 50mg and 100mg dosage strengths. No matter what the advertisement says on computer screens or what the dealer says, Kamagra is just not in fact a sensible technique to decide on due to the fact you will discover levitra online you can look here contradictions of utilizing the drug.