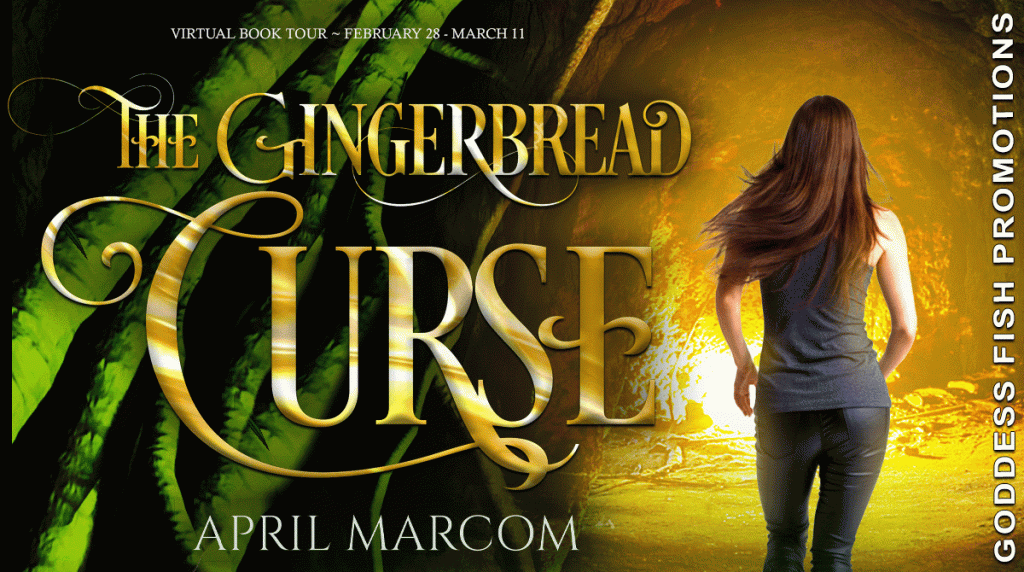 This post is part of a virtual book tour organized by Goddess Fish Promotions. April Marcom will be awarding a $25 Amazon or Barnes and Noble GC to a randomly drawn winner via rafflecopter during the tour. Click on the tour banner to see the other stops on the tour.
The making of a YA fantasy romance writer
It's ironic that when I sat down to write my first novel, I didn't plan on writing for any of these genres. Simply keeping it a Christian-based novel was all I had in mind. I've never liked reading or watching romance, although I do enjoy middle grade and young adult novels more than anything else. My love story with my high school sweetheart husband is so wonderful, why would I ever need to create another one? But once I started writing I couldn't help but want my heroine to fall in love and live happily ever after. For every character I create, I look forward to every bit of their love story. It's my favorite part of reading my past novels. That's what really stirs my heart and makes it all a beautiful story for me.
Fantasy fell into place when I wrote 'Good vs Evil High'. Before this story, I always thought of fantasy as the genre for medieval tales with wizards and elves. That's not really my thing. As I wrote and studied more about this genre I found it includes any sort of magical realm or even a story set in a fantasy world with no magic included, like 'Good vs Evil High'. I suppose I already knew that, I'd just never given it any thought before. My story 'The Gingerbread Curse' is full of fantasy and magic and romance.
As far as writing for a young adult audience, I think I realized pretty quickly this was the best thing for me. This age group has an endless world of possibilities ahead of them. They're not tied down by boring, never-ending tasks like an adult. They're still free from all that, and they don't understand how everything works yet. Their personalities are stronger. Their high school drama is deeper. Looking back, it all seems natural that I would fall into these genres as an author. It was a fantastic surprise.
All her life, Falon's grandfather told her the age-old tale of 'The Gingerbread Man'. Even as a teenager, she'd fallen asleep to his favorite bedtime story, a special tradition she knew she'd never outgrow. However, when he makes a dying wish, asking her to visit a secret underground world of magic to rescue the best friend he left behind fifty years ago, the tale begins to come to life.

Setting out with her self-obsessed cousin and a cure for the magicked man with skin like gingerbread, she finds herself tangled within an adventure nothing like the story her grandfather always told.

Once having found the long lost man of her grandfather's youth, her only hope of ever returning home, or even surviving his world, lies in the talons of a deadly hybrid she scarcely trusts. Together they must face the animals taken from the children's tale and magicked into monsters, a man who can move mountains who is bent on killing them all, and a labyrinth rumored to have never allowed a survivor.
Enjoy an Excerpt
Hidden within the Evanish Mountains, there is a crevice that leads to an unknown world deep within our earth, where magic bleeds through the ground, transforming whatever it touches.
Over time, a great many wanderers have fallen into the enormous underground world, drawn in by its magic and turned into beings who look like they could have been made from gingerbread. The only way to escape is to face a maze filled with monsters and peril nearly impossible to survive.
Men have become lost until time consumed them. Others were destroyed and eaten by horses, by pigs, by oxen, or by whatever creature was unlucky enough to be touched by the magic of this underworld. It affects every sort of animal differently, but all are transfixed by the maze to crave the taste of the magicked man. The wind, as prey cuts through it, seems to chant:
"Run, run as fast as you can.
The moment you stop, you're a dead man."
None are worse than the vixens, however, a cache of female foxes with unparalleled speed and teeth that can cut through anything like butter.
Only a few have ever made it past them. The rare escapee is where the age-old tale of "The Gingerbread Man" originated, told differently from mouth to mouth. Not to mention that each "gingerbread man's" tale is different.
About the Author: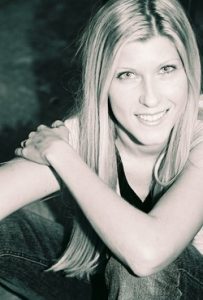 April Marcom works as a Pre-K teacher's assistant, but her true passion is writing. When she's not teaching or creating stories, she's enjoying the country life with her car-obsessed husband and three fabulous children. She also enjoys rainy days, traveling, and her very rowdy dogs. April grew up a southern bell in Mississippi, but is now a proud Oklahoman.
5 Prince Books Author Page | Twitter
Buy the book for only $0.99 at Amazon, iBooks, Kobo, or Barnes and Noble.