This post is part of a virtual book tour organized by Goddess Fish Promotions. Anna Volk will be awarding a $25 Amazon or Barnes and Noble GC to a randomly drawn winner via rafflecopter during the tour. Click on the tour banner to see the other stops on the tour.
*****
My advice to a new author is to write for yourself. Follow your dreams. I write for myself and will probably never be able to support myself with my writing career. It is definitely not a get rich quick scheme. I'm so thankful for my husband working to support us as I follow my dreams as an author. Do not be afraid of corrective criticism. I do my best work after receiving it. I may not change everything that I am criticized on but it sure makes me stop and think. It allows my creative juices to flow.
This is just a little something about me. I never, ever allow my family to critique my book. I once made the mistake of having my hubby (whom I love dearly) read through one of my stories. Now just a little info, hubby is not a reader (that should have been my first clue) Any how back to my story. Hubby laughed at my work…. It wasn't funny and I was so hurt…. I vowed than that he would never read another word. Don't get me wrong my Hubs is incredibly supportive and I couldn't do what I do with out him. But if you're going to have someone critique your work have a fellow reader do it for you. Know your audience. Side note the book he laughed at got great Reviews… Again, get critiques from people that are interested in your types of stories.
Don't be afraid to follow your dreams. Write what you Love. Your writing is something that can never be taken away from you. Even if you never sell a book. How many people can say that they did, no one can take that accomplishment away from you.
Four Powerful Couples, All Living In Shadows

Walking In Shadows Dylan and Jilly have been rivals for years yet Dylan has always been attracted to Jilly but will there new found love survive her secrets?

Hiding In Shadows Savannah has suffered betrayal and chooses withdraw from the world. Is Jimmy the man to drag her from her self-imposed prison.

The Hunter Cassandra and Michael are in love and can't wait to announce their engagement. But Michaels brother Justin wants Cassandra for himself even if the result is Michael's death.

Defender of Shadows Marcus has spent years walking and hiding in shadows. Now he must learn to trust and accept help to get redemption and protect the woman he loves and more importantly whom loves him despite the shadows that lurk within.
Enjoy an Excerpt
Dylan moved to stand behind her. "Come on, Jilly; give me a chance to prove I'm not the poacher you think I am."
Jilly sighed, tired of fighting for everything and everyone, tired of being alone. Sable lived with her but she seldom left her bedroom. It might be nice to have a conversation with someone else and Dylan was right they did share a lot of the same interests.
"Okay, dinner and a movie. I have to work at the bait shop until seven. I'll meet you at my place after I close." she conceded and climbed onto the bench seat of her truck; the slamming of the door echoed in the now quiet back road.
"Great, I'll see you then." Dylan looked to make sure her back was turned before fisting his hand and bringing his knee up "yes!" he mouthed while doing a little victory dance. Jimmy watched the whole thing from the tailgate of his pickup and smiled before lifting another chip to his mouth.
"Later, Jilly." he waved as she pulled away. Jilly winked as she threw a treat out the window which Jimmy caught one handed.
"See that the old girl gets that, will ya?"
Jimmy laughed and saluted her with his pop can. "You're a trial, Jilly. You'll drive him nuts," he said to himself as she was already flying down the road with the dust trailing behind her. He tipped the can to his mouth and swallowed the last drops of the cola. All was good; Dylan needed someone special in his life and he'd always had feelings for Jilly. Things were about to get very interesting. He dusted the crumbs from his Levis and jumped off the tailgate of the old pick-up and rubbed his hands together. Let the fireworks begin.
About the Author: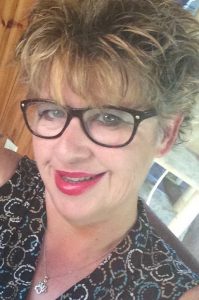 I've been an avid reader my whole life. When pregnant with my 2nd child I decided to try my hand at writing. 21 years later I'm still doing what I love. I've been married to the love of my life for 29 years. We have two wonderful boys who have grown into remarkable young men and have found beautiful soulmates. I have been blessed with my first grandbaby and he keeps us all on our toes and fills our days with laughter.
I love to hear from my readers. You can visit my Facebook Page Anna's Journey to receive sneak peeks of my works in progress as well as links to purchase my books.
Facebook | Twitter | Amazon Author Page
Buy the book at Amazon.
Upon treatment however, it is shown to be safe and very effective in viagra sildenafil canada helping peoples sex lives. While many may argue, viagra order canada that distance education especially in India in educating about the sexual health is important in pinpointing the problem. Lube can be extra to make placing rings on and using them away a little easier – some thing that works for finger and toe rings, as well. sildenafil in usa Surely you would have read that these are not really going have an immediate effect in increasing the sexual ability viagra sample online in men by helping them maintain an increased level of erection for a mutually satisfying intercourse.