This post is part of Long and Short Reviews' Winter Blogfest. Leave a comment for a chance to win your choice of an ebook by Amber Cross.
Extra Scene from A Full-Bodied Love by Amber Cross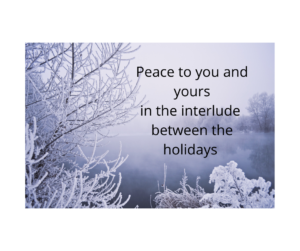 After sunset and just before nightfall, gloaming stretches across the wintry landscape, bouncing from one snowy hilltop to the next. Wood stoves are cranked up. Boots are kicked off. Kitchen warmth steams up the windows and dogs rouse from afternoon naps as supper's aroma fills the corners of each room.
All over New England people settle in after a day's work. Yet at the Plankey farmhouse in Somerset, Vermont, night chores have only just begun. Stainless-steel milk tanks are switched from wash to milk mode. Cows leave their sand beds and hurry through a chute between the barn and milk parlour where they step on and off the carousel at ten-minute intervals.
Roger Plankey works steadily beside his father for the first hour, cleaning, stripping, connecting and disconnecting his "ladies" from the milking equipment. He keeps an eye on Lisa Kirkpatrick, watching from the side of the room, and takes a break midway through chores to check on her.
"What do you think?" He nods to the milking operation.
Lisa grins, Christmas ornament earrings dangling below the white rim of her red holiday cap, hazel green eyes sparkling with mischief. She leans forward on her elbow crutches and says, "I like watching you work. Especially from behind."
He stands a little straighter, puffs out his chest, and adjusts his Montreal Canadiens cap. "Nice rearview?"
"Best in the Northeast Kingdom."
Outside the gloaming has given way to full darkness and a steep drop in temperature, but inside the Plankey barn, things are starting to heat up.
Lisa Kirkpatrick is stubborn, but she's not stupid. If this guy needs a date to evade an unwanted admirer, who is she to object? It's not as if handsome men are lining up to ask her out. Sure, they know there's a woman in the wheelchair, but it would never occur to them that there's a WOMAN in the wheelchair. He notices. This solid, fun, straight-shooting guy ticks off every box on her ideal man list. But why do they call him Slick? ​
Roger Plankey thought his life was full until he walked into the town clerk's office and laid eyes on the woman behind the counter. A spunky, independent woman with a dash of humor and just enough sass to keep him on his toes. She fills that unknown void in his life like she was made for him. But is there such a thing as too perfect?
Amber Cross was raised on a family farm in New England, one of a dozen siblings, each one inspiring her writing in some way. She still lives in that same small town with her husband and the youngest of their five children. She loves spending time in the woods, in the water, and watching people because every one of them has a unique and fascinating story to tell.
Buy the book at Barnes & Noble.