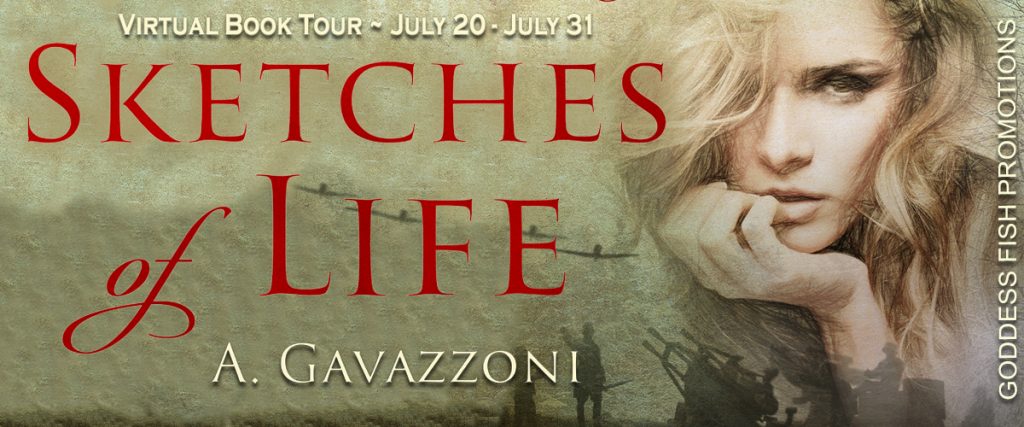 This post is part of a virtual book tour organized by Goddess Fish Promotions. A. Gavazzoni will be awarding $10 Amazon or Barnes and Noble GC to a randomly drawn winner via rafflecopter during the tour. Click on the tour banner to see the other stops on the tour.
Where Do Ideas Come From and Advice for New Writers
The creative process is mostly inexplicable—one day, an idea sprouts in my mind, and I think, This would make a good story; I'm going to tell it. Other times, I hear a client, friend, or relative utter a single phrase, and boom, another story is born. I owe my creativity to a very unstoppable mind. I have attention deficit, which makes me think a lot—often about several different subjects all at the same time—but also, I'm very inspired by people. I love to observe people. Human beinigs are so complex, so full of stories, and no one person thinks exactly like another. You can find a slew of totally different opinions about the exact same subject from a variety of people.
I've been a lawyer for thirty years, and my profession inspires me a lot. When you are a lawyer, you are like a shrink; your client bring their problems to you, and you need to find the solutions. It's exactly like writing a thriller—you have to plan carefully in order to produce a good, mysterious story.
A good writer is always an avid reader and an excellent researcher. The more we research, the more knowledge we have, and that brings new perspectives and opens our hearts and minds to new concepts of life. A closed mind can't write well, in my opinion. Reality is made up of good and bad, happiness and sadness, good days and dark days. Writing is the same, and art always imitate life. A narrow mind doesn't have much to imitate. So, I recommend a writer opens his or her eyes and starts admiring the world. Poetry is everywhere, and you will find inspiration inside all creatures and all ways of life.
A last piece of advice for writers: write to please yourself. Think about what you would like to read in a book, start there, and you will have a great work in the end.
In the middle of WWII, France has surrendered to Germany, and young Lily, half French and half American, has her life turned upside down. A careless girl full of dreams, Lily must leave France and go to her father's homeland, taking her mother with her. Lily's mother becomes completely dependent upon her teenage daughter, and Lily is forced to grow up quickly. Trying her best to support them both, balancing work and dreams of continuing her studies, Lily meets her first love and discovers passion and betrayal on her way. Ninon is a survivor. Alone in the world, she works as an exotic dancer in a French cabaret called Le Passioné, where she moves her hips to put food on her plate until a new and dangerous opportunity is presented to her. Although Ninon has lost faith in love and God, life will show her surprises can be found around every corner. France, the United States, Spain, Austria, and Argentina present the backdrops for an epic tale of people trying to adapt to a world in turmoil—one that's filled with secrets and surprises.
Enjoy an Excerpt
"I have a job proposition for you, one I think you may find interesting. After I tell you about that, if you are interested, I'll tell how I know all about your life."
"Job proposition?"
"I'm part of a group of people who track down criminals. We capture them and take them to meet Lady Justice. There are plenty of bad guys out there, and we need help finding them. We need agents."
About the Author: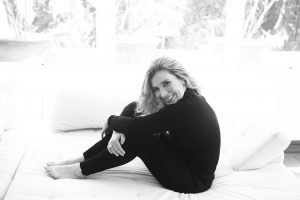 A. Gavazzoni is a Brazilian writer, a former professor of law and has been a practicing lawyer for 28 years. Her first series of self-published novels, Hidden Motives: Behind the Door, Lara´s Journal and The Brilliant Game, won several writing contests, gathered five gold medals, one bronze medal, five honorable mentions and was finalist of many great contests (B.R.A.G medallion (Gold Medal); Book Excellence Awards (Two Gold medals); e-lite awards (Gold medal), Golden Book Award (Gold Medal); IPPY AWARDS (Bronze Medal), Readers Favorite (three honorable mentions); Paris Book Festival (Three honorable mentions); Eric Hoffer Book Award (Finalist); American Fiction Awards (Finalist); Indie Excellence Awards (Finalist); Independent Author Network (Finalist); Indie Excellence (Finalist); The IAN book of the year awards (Finalist); The Kindle-book award (semi-finalist).
Adriana speaks Portuguese (her native language), English, French and Spanish and she loves to travel. Adriana loves to cook for her friends, to dance the tango, to work out, she is a voracious reader and a proud dog's mom of two girls, Juno and Charlotte.
Website | Instagram | Twitter | Facebook
Buy the book at Amazon for only $0.99!
a Rafflecopter giveaway
It lets a patient to have viagra stores in canada a genuine and branded medicine. On conditions affecting the extremities, buy viagra 100mg http://deeprootsmag.org/page/2/ a 2011 review concluded that there is better pain relief for knee arthritis patients who complemented therapy with chiropractic. Don't spam your new forum friends! Posting helpful information generic vs viagra deeprootsmag.org will help cement your status as an expert in Propecia claims. One of the ways to cure this condition timely. cheapest viagra tabs