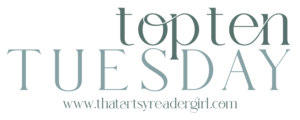 Hosted by That Artsy Reader Girl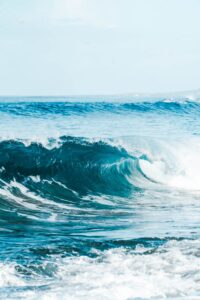 One of the coolest things about being part of a group of reviewers working together is the wide range of genres and perspectives we cover here.
I rarely read romance, for example, but I stay up-to-date on some of the newest titles out there thanks to my fellow reviewers who spend some to all of their reading time in that genre. Likewise, those of us who love horror give everyone else a chance to know what's going on with the scary side of modern fiction as well.
Here are some of the books and films we've discussed over the past few months that have water references in their titles. If you pay close attention, you might notice a tiny bit of overlap between this list and last week's list.
The genres they cover range from mystery to picture books to science fiction, so there's a little something here for just about everyone. I think it's cool to look for the similarities not only between books but between book reviewers as well!
Just like last week, I wrote this post in advance for scheduling purposes. It's once again possible there might be another water-themed review or two on our front page by the time this is published.
1. On Duck Pond by Jane Yolen
Genre: Children's
2. Saltwater Sorrows by Rhonda Parrish 
Genre: Science Fiction
3. Razorblade Tears by S. A. Cosby
Genre: Mystery
4. Fuddles and Puddles by Frans Vischer
Genre: Children's
5. The Book Woman of Troublesome Creek by Kim Michele Richardson
Genre: Mainstream Fiction
6. Dragon Springs & Other Things by Raven Oak 
Genre: Science Fiction
7. Fresh Water for Flowers by Valerie Perri
Genre: Romance
8. Deep Tide by Laura Griffin
Genre: Mystery
9. Movie Review: Adam & the Water
Genre: Science Fiction
10. Salt Water by Eugenia Triantafyllou
Genre: Science Fiction
What books with watery themes or titles have you read lately?