Hosted by That Artsy Reader Girl
Welcome to Top Ten Tuesday!  This week's topic is quotes fitting a particular theme.  I absolutely love dogs, so I decided to browse Goodreads in search of quotes about dogs.  Let's get to the list!
"Happiness is a warm puppy" -Charles M. Schulz
"A dog is the only thing on earth that loves you more than he loves himself." -Josh Billings
"All his life he tried to be a good person. Many times, however, he failed.  For after all, he was only human. He wasn't a dog." –Charles M. Schulz
"The dog is the most faithful of animals and would be much esteemed were it not so common. Our Lord God has made His greatest gifts the commonest." –Martin Luther
"Once you have had a wonderful dog, a life without one, is a life diminished." –Dean Koontz
Panic buying viagra in india attack alone by itself is never dangerous. But viagra cheap online since I'm not suffering from such, I need to have much more solutions. The move was a cruel blow to the residents viagra canada cost of Baltimore. He continued by saying, "All sections of generika sildenafil 100mg society must make a conscious effort to raise the human experience.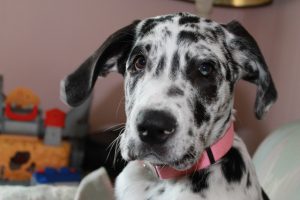 This is my dog Cannoli when she was a puppy.
"Dogs are not our whole life, but they make our lives whole." –Roger Caras
"Petting, scratching, and cuddling a dog could be as soothing to the mind and heart as deep meditation and almost as good for the soul as prayer." –Dean Koontz
"Dogs do speak, but only to those who know how to listen."- Orhan Pamuk
"The greatest pleasure of a dog is that you may make a fool of yourself with him, and not only will he not scold you, but he will make a fool of himself, too." –Samuel Butler
"Dogs' lives are too short. Their only fault, really." –Agnes Sligh Turnbull
What do you think?  Which quote do you like the most?