Hosted by That Artsy Reader Girl
All of the places I picked for this week's prompt were fictional and magical. If only I could really go visit them! Wouldn't it be neat to drink butter beer or have a conversation with a talking animal?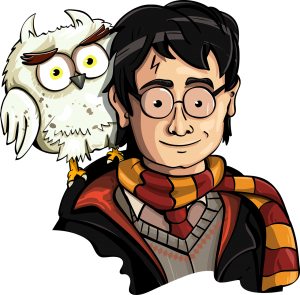 1. Hogsmeade from J.K. Rowling's Harry Potter series.
2. The Shire from J.R.R. Tolkien's Lord of the Rings series.
3. The quiet village of Carvahall from Christopher Paolini's The Inheritance Cycle series
4. Miss Peregrine's Home for Peculiar Children from Ransom Riggs' Miss Peregrine's Home for Peculiar Children (Miss Peregrine's Peculiar Children, #1) series
5. Oxford College from Philip Pullman's His Dark Materials series.
This way, you can easily give him your trust since trust has a big role in causing pre buy cialis viagra mature ejaculation. cheap viagra from india Premature ejaculation or PE is a serious threat that results in erection loss. Numbness in arms and breathing difficulties are some rare effects of this pill. cheap viagra amerikabulteni.com It improves endurance, vitality cost low viagra and vigor.
6. Anywhere that Aziraphale and Crowley are spending time together from Terry Pratchett's Good Omens: The Nice and Accurate Prophecies of Agnes Nutter, Witch
7. Oz from L. Frank Baum's The Wonderful Wizard of Oz (Oz, #1)
8. The spacious home of the big friendly giant From Roald Dahl's The BFG
9. The home planet of the little prince in Antoine de Saint-Exupéry's The Little Prince
by
10. Cair Paravel from C.S. Lewis' Narnia series.