Hosted by That Artsy Reader Girl
"Thunder gods don't hide."
The Russian shrugged. "I am not like Thor. I have Russian depth of character. And I like to help people, not hurt them. Usually I help with vodka. You want some?"
― Kevin Hearne, Hammered
"I'm not some character from a boys' manga." ~Yukio"
― Kazue Kato, Blue Exorcist, Vol. 9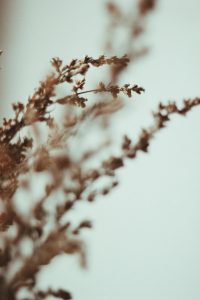 "Sir," returned Mrs. Sparsit, " I cannot say that i have heard him precisely snore, and therefore must not make that statement. But on winter evenings, when he has fallen asleep at his table, I have heard him, what I should prefer to describe as partially choke. I have heard him on such occasions produce sounds of a nature similar to what may be heard in dutch clocks. Not," said Mrs. Sparsit, with a lofty sense of giving strict evidence, " That I would convey any imputation on his moral character. Far from it."
― Charles Dickens, Hard Times
"I really do admire you a bit. You're an intelligent person of great moral character who has taken a very courageous stand. I'm an intelligent person with no moral character at all, so I'm in an ideal position to appreciate it." – Colonel Korn"
― Joseph Heller, Catch-22
"The pause was to Elizabeth's feelings dreadful. At length, with a voice of forced calmness, he said: "And this is all the reply which I am to have the honour of expecting! I might, perhaps, wish to be informed why, with so little endeavour at civility, I am thus rejected. But it is of small importance."
"I might as well inquire," replied she, "why with so evident a desire of offending and insulting me, you chose to tell me that you liked me against your will, against your reason, and even against your character? Was not this some excuse for incivility, if I was uncivil? But I have other provocations. You know I have. Had not my feelings decided against you— had they been indifferent, or had they even been favourable, do you think that any consideration would tempt me to accept the man who has been the means of ruining, perhaps for ever, the happiness of a most beloved sister?"
― Jane Austen, Pride and Prejudice
"They're monsters."
"That's what Edward thought."
"Oh, yeah? He a friend of yours?"
"No, Miss Librarian. Just a main character in a wildly popular vampire series."
― Shannon Delany, Secrets and Shadows
"You put a spell on the dog," I said as we left the house.
"Just a small one," said Nightingale.
"So magic is real," I said. "Which makes you a…what?"
"A wizard."
"Like Harry Potter?"
Nightingale sighed. "No," he said. "Not like Harry Potter."
"In what way?"
"I'm not a fictional character," said Nightingale."
― Ben Aaronovitch, Rivers of London
"Women of the Gallagher Academy, who comes here?" she asked.
Just then, every girl at every table (even the newbies) stood and said in unison, "We are the sisters of Gillian."
"Why do you come?" my mother asked.
"To learn her skills. Honor her sword. And keep her secrets."
"To what end do you work?"
"To the cause of justice and light."
"How long will you strive?"
"For all the days of our lives," we finished and I felt a little like a character in one of my grandma's soap operas."
― Ally Carter, I'd Tell You I Love You, But Then I'd Have to Kill You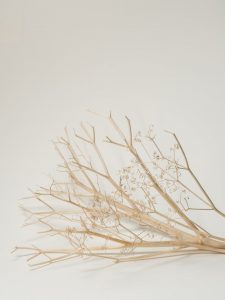 "One's character is set at an early age, son. The choices you make now will affect you for the rest of your life." He was quiet for a minute then dropped the curtain and said, "I hate to see you swim out so far you can't swim back."
― Wendelin Van Draanen
"The most serious point in the case is the disposition of the child."
What on earth has that to do with it?" I ejaculated.
My dear Watson, you as a medical man are continually gaining insight as to the tendencies of a child by the study of the parents. Don't you see that the converse is equally valid. I have frequently gained my first real insight into the character of parents by studying their children."
― Arthur Conan Doyle, Sherlock Holmes