Hosted by That Artsy Reader Girl
Isn't it wonderful that there are so many books out there featuring dynamic duos? Here are ten of them that I still need to read.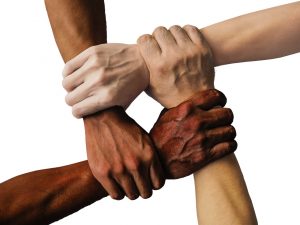 1. Cold Mountain by Charles Frazier
2. I Am David by Anne Holm
3. The Lies of Locke Lamora (Gentleman Bastard, #1) by Scott Lynch
4. Beholder's Eye (Web Shifters, #1) by Julie E. Czerneda
5. Binti (Binti, #1) by Nnedi Okorafor
6. Ludo and the Star Horse by Mary Stewart
7. The Boy Who Lost Fairyland (Fairyland, #4) by Catherynne M. Valente
8. Dreamer's Pool (Blackthorn & Grim, #1) by Juliet Marillier
9. Truthwitch (The Witchlands, #1) by Susan Dennard
10. Bravo Two Zero by Andy McNab
If you've read any of these books, what did you think of them?