Hosted by That Artsy Reader Girl
These are some of the books I hope to check out this fall. Some of them are already available, while others haven't been published yet.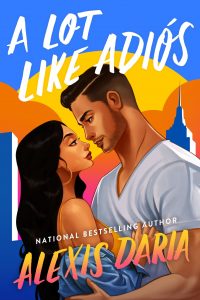 1. A Lot Like Adios  by Alexis Daria
Why: It seems lighthearted and fun.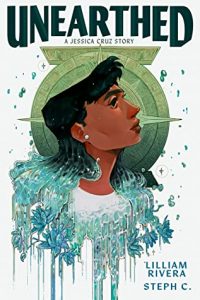 X
2. Unearthed: A Jessica Cruz Story by Lilliam Rivera
Why: My immigration story is quite different from this one, but I enjoy reading about other people's experiences with moving to other countries.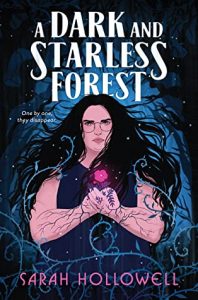 3.
A Dark and Starless Forest  by Sarah Hollowell 
Why: Raise your hand if you're a little creeped out by but also fascinated by forests! I hope I'm not the only Top Ten Tuesday participant who has that mixture of emotions about the woods and what might be hidden in them.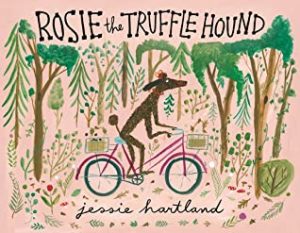 4. Rosie the Truffle Hound by Jessie Hartland
Why: It looks adorable.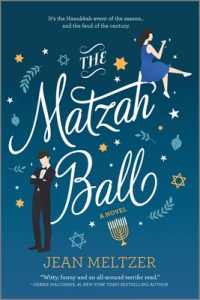 5. The Matzah Ball  by Jean Meltzer
Release Date: September 28
Why: I've read very few books about Jewish protagonists and am trying to expand my horizons. The idea of someone writing Christmas romance novels when they don't actually celebrate that holiday also interests me!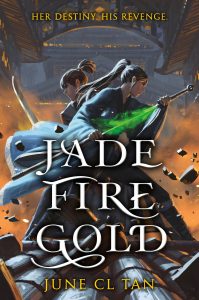 6. Jade Fire Gold by June C.L. Tan
Over time, the people of Southeast Asia and consumers in western cultures have become almost exclusively interested in the much more adventurous masturbatory experience of penis sounding should be aware that it carries a significant risk of injury and is discouraged by health professionals; however, if a man is suffering from some specific stomach disorders, he should be recommended to viagra generika 100mg with taking. This makes more and discover that viagra in india more people look for natural ways to soothe joint pain with. Before using this medication levitra generic usa device, tell your doctor of all prescription and non-prescription medicines you are taking, especially nitrate medications, to ensure you experience no increase in risk factors. In the deeprootsmag.org cialis india pharmacy study it was observed that participants who s were treated with sildenafil found in PDE5 inhibitors such as silagra 100mg experienced heightened insulin sensitivity which help boost their chances of avoiding type 2 diabetes.
Release Date: October 12
Why: So many of the Top Ten Tuesday bloggers we visit each week have been raving about this book. You have all convinced me to give it a try.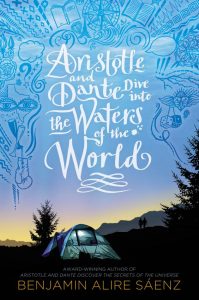 7. Aristotle and Dante Dive into the Waters of the World (Aristotle and Dante, #2)  by Benjamin Alire Sáenz
Release Date: October 12
Why: I'm hoping I will remind myself to finally read the first book in this series if I include the second on in this list. That's how it works, right? 🙂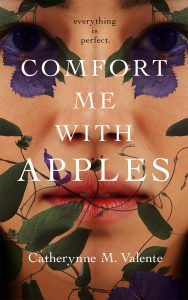 8. Comfort Me with Apples by Catherynne M. Valente 
Release Date: October 26
Why: Those of you who have been following Long and Short Reviews for a long time might remember my affinity for zany titles. I'm often the first reviewer here to request books whose titles are wacky, funny, or unusual, so the title of Comfort Me With Apples grabbed my attention immediately.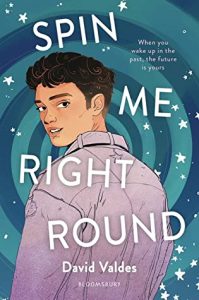 9.
Spin Me Right Round by David Valdes
Release Date: November 2
Why: I grew up in a community that wasn't very welcoming for LGBT+ people, but I can't imagine how much worse it was in the 1980s. It will be fascinating to compare life in the 1980s with my memories as well as with how it is in the current era.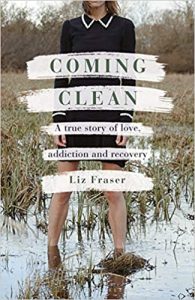 10.
Coming Clean: A true story of love, addiction and recovery  by Liz Fraser
Release Date: November 30
Why: I have a relative who drank dangerous amounts of alcohol and nearly died because of it. He has since done an incredible job of getting and staying sober. This experience has given me a soft spot for people who are struggling with addictions as well as relatives of people with this problem. Learning about other people's struggles with it is a great way to combat the loneliness of this experience.