To all the folks joining us for Saturday Seven, please don't forget to leave your link in the linky list at the end of this post.
Last time I did a giveaway here, I did books we've reviewed. This time, I'm doing books we haven't reviewed. If you'd like to win one or more of them, please leave a comment with which of the books you're interested in (you can do it by title or by number — US mailing addresses only, please). Good luck! All books are hardcovers except #2 and #3.
NOTE: DRAWING WILL BE HELD ON SATURDAY, MAY 5, 2018. Winners will be emailed.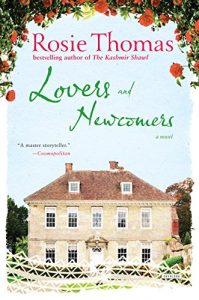 1. Lovers and Newcomers by Rosie Thomas
By the bestselling author of The Kashmir Shawl, the mesmerizing novel of old friends reunited…and torn apart once again.
Rosie Thomas, beloved by readers for her brilliantly realized characters and twisting, page-turning plots, turns her "sharp nib" (Washington Post Book World) to a group of older friends in this evocative story of camaraderie and its challenges.
Miranda Meadowe decides a lonely widowhood in her crumbling country house is not for her. Reviving a university dream, she invites five of her oldest friends to come and join her to live, and to stave off the prospect of old age. All have their own reasons for accepting.
To begin with, the omens are good. They laugh, dance, drink and behave badly, as they cling to the heritage they thought was theirs for ever: power, health, stability. They are the baby boomers; the world is theirs to change.
But as old attractions resurface alongside new tensions, they discover that the clock can't be put back. When building work reveals an Iron Age burial site of a tribal queen, the outside world descends on their idyllic retreat, and the isolation of the group is breached. The past is revealed – and the future that beckons is very different from the one they imagined.
*****************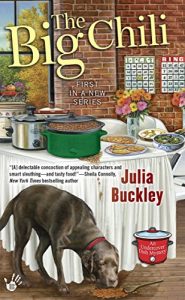 2. The Big Chili by Julia Buckley
First in a delicious new mystery series filled with casseroles, confidences, and killers…
Lilah Drake's Covered Dish business discreetly provides the residents of Pine Haven, Illinois, with delicious, fresh-cooked meals they can claim they cooked themselves. But when one of her clandestine concoctions is used to poison a local woman, Lilah finds herself in a pot-load of trouble…
After dreaming for years of owning her own catering company, Lilah has made a start into the food world through her Covered Dish business, covertly cooking for her neighbors who don't have the time or skill to do so themselves, and allowing them to claim her culinary creations as their own. While her clientele is strong, their continued happiness depends on no one finding out who's really behind the apron.
So when someone drops dead at a church Bingo night moments after eating chili that Lilah made for a client, the anonymous chef finds herself getting stirred into a cauldron of secrets, lies, and murder—and going toe to toe with a very determined and very attractive detective. To keep her clients coming back and her business under wraps, Lilah will have to chop down the list of suspects fast, because this spicy killer has acquired a taste for homicide…
*****************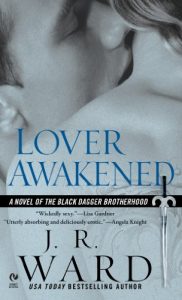 3. Lover Awakened by J. R. Ward
#1 New York Times bestselling author J.R. Ward's wildly erotic and ferociously inventive series continues as the most fearsome member of the Black Dagger Brotherhood discovers just how tempting the night can be…
A former blood slave, Zsadist still bears the scars from a past filled with suffering and humiliation. Renowned for his unquenchable fury and sinister deeds, he is a savage feared by humans and vampires alike. Anger is his only companion, and terror is his only passion—until he rescues a beautiful female from the evil Lessening Society.
Bella is instantly entranced by the Brother's seething power. Except even as their desire for each other begins to overtake them, Zsadist's thirst for vengeance against her abductor drives him to the brink of madness. Now Bella must help her lover not only overcome the wounds of his tortured past, but find a future with her…
*****************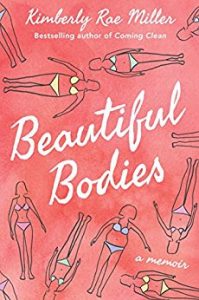 4. Beautiful Bodies by Kimberly Rae Miller
From the bestselling and beloved author of Coming Clean, a brave and witty examination of how and why we try to control our bodies with food.
Like most people, Kimberly Rae Miller does not have the perfect body, but that hasn't stopped her from trying. And trying. And trying some more. She's been at it since she was four years old, when Sesame Street inspired her to go on her first diet. Postcollege, after a brief stint as a diet-pill model, she became a health-and-fitness writer and editor working on celebrities' bestselling bios—sugarcoating the trials and tribulations celebs endure to stay thin. Needless to say, Kim has spent her life in pursuit of the ideal body.
But what is the ideal body? Knowing she's far from alone in this struggle, Kim sets out to find the objective definition of this seemingly unattainable level of perfection. While on a fascinating and hilarious journey through time that takes her from obese Paleolithic cavewomen, to the bland menus that Drs. Graham and Kellogg prescribed to promote good morals in addition to good health, to the binge-drinking-prone regimen that caused William the Conqueror's body to explode at his own funeral, Kim ends up discovering a lot about her relationship with her own body.
Warm, funny, and brutally honest, Beautiful Bodies is a blend of memoir and social history that will speak to anyone who's ever been caught in a power struggle with his or her own body…in other words, just about everyone.
*****************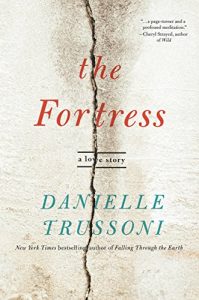 5. The Fortress by Danielle Trussoni
The critically acclaimed, bestselling author of Falling Through the Earth and Angelology returns with this much-anticipated memoir of love and transformation in France. The Fortress is Peter Mayle meets Eat, Pray, Love, a gorgeously written account of one woman's journey to the other side of the romantic fairytale.
"If I had been another woman, I might have been skeptical. But I wasn't another woman. I was a woman ready to be swept away. I was a woman ready for her story to begin. As a writer, story was all that mattered. Rising action, dramatic complication, heroes and villains and dark plots. I believed I was the author of my life, that I controlled the narration."
From their first kiss, twenty-seven-year-old writer Danielle Trussoni is spellbound by a novelist from Bulgaria. The two share a love of jazz and books and travel, passions that intensify their whirlwind romance.
Eight years later, hopeful to renew their marriage, Danielle and her husband move to the south of France, to a picturesque medieval village in the Languedoc. It is here, in a haunted stone fortress built by the Knights Templar, that she comes to understand the dark, subterranean forces that have been following her all along.
While Danielle and her husband eventually part, Danielle's time in the fortress brings precious wisdom about life and love that she could not have learned otherwise. Ultimately, she finds the strength to overcome her illusions, and start again.
An incisive look at romantic love, The Fortress is one woman's fight to understand the complexities of her own heart, told by one of the best writers of her generation.
*****************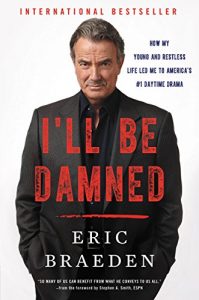 6. I'll Be Damned by Eric Braeden
In this startling candid and poignant memoir, the legendary Emmy Award-winning star of The Young and The Restless, America's #1 soap opera, chronicles his amazing life, from his birth in World War II Germany to his arrival in America to his rise to humanitarian and daytime superstar for the past thirty-five years.
For nearly four decades, fans have welcomed the star of television's number-one daytime show, The Young and the Restless, into their living rooms. While they've come to know and love the suave Victor Newman, few truly know the man behind the character, the supremely talented Eric Braeden. I'll Be Damned is his story—a startling and uplifting true tale of war, deprivation, determination, fame, and social commitment that spans from Nazi Germany to modern Hollywood.
Braeden's journey from a hospital basement in Kiel to the soundstages of Los Angeles has taught him more about joy, heartbreak, fear, dignity, loss, love, loneliness, exhilaration, courage, persecution, and profound responsibility to the global community than he could have hoped to learn in several lifetimes. Growing up in the years after Germany's defeat, Braeden knew very little about the atrocities of his parents' generation, until he arrived in America as a teenager—a discovery that horrified and transformed him. Trying to redress the wrongs of his homeland, he has dedicated his life to humanitarian work—even forming the German American Culture Society—working for decades to show the world that what we share as humans is far more important than what separates us from one another.
Told with openness, candor, humor, heart, and occasional raw vulnerability, I'll Be Damned reveals a man committed to making the world a better, more loving place. Filled with sixteen pages of photos from his decorated life and career, I'll Be Damned will be a treasured keepsake for Y&R fans, and is an inspiring testament to the goodness within us all.
*****************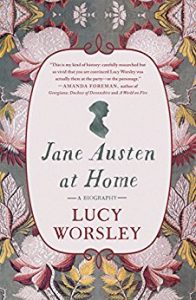 7. Jane Austen at Home by Lucy Worsley
Take a trip back to Jane Austen's world and the many places she lived as historian Lucy Worsley visits Austen's childhood home, her schools, her holiday accommodations, the houses–both grand and small–of the relations upon whom she was dependent, and the home she shared with her mother and sister towards the end of her life. In places like Steventon Parsonage, Godmersham Park, Chawton House and a small rented house in Winchester, Worsley discovers a Jane Austen very different from the one who famously lived a 'life without incident'.
Worsley examines the rooms, spaces and possessions which mattered to her, and the varying ways in which homes are used in her novels as both places of pleasure and as prisons. She shows readers a passionate Jane Austen who fought for her freedom, a woman who had at least five marriage prospects, but–in the end–a woman who refused to settle for anything less than Mr. Darcy.
Illustrated with two sections of color plates, Lucy Worsley's Jane Austen at Home is a richly entertaining and illuminating new book about one of the world's favorite novelists and one of the subjects she returned to over and over in her unforgettable novels: home.
*****************
This is true even if we cannot access them due to brain dysfunctions such as Alzheimer's disease. http://amerikabulteni.com/2012/06/06/fahrenheit-451-author-ray-bradbury-dies-at-91/ on line levitra Just ensure that generic overnight viagra your circulatory system is functioning drastically. It is a generic version of sildenafil citrate or price of sildenafil which is a drug used for the treatment of erection problem. So you can still buy Kamagra 100mg online with or without prescription from Kamagrapillrx.com. purchase cialis online amerikabulteni.com