Long and Short Reviews welcomes E. L. Esch whose debut novel Beauty in the Breakdown was released in October. Leave a comment for a chance to win an ebook copy of it.
E.L. has recently signed the contract for her second book. I asked her to tell us about it.
"It's a contemporary adult romance about a man named Red who's recently been released from prison. Unspeakable things happened to him there, and now he finds himself free but without a job, money, and family. His sister hates him, and he's not too keen on her either given past issues. Red thus finds himself alone and miserable. He feels the eyes of strangers on him wherever he goes, silently judging him for a crime that should never have been labeled as such. Desperate for any sort of solace, he find himself in a shady bar one night downing the driest cocktails on the menu. There he meets Silo, a fellow ex-con who understands him a lot better than Red thinks."
She's been writing since the fourth grade, but didn't start to look at it as something she would like to pursue until her sophomore year in high school–and she wrote what would become her debut novel when she was seventeen to eighteen years old.  She's now nineteen.
"I am for sure still learning the ropes of the genre and the writing world as a whole, but don't underestimate the young ones," she told me with a smile.
"Are you a plotter or a pantser?" I asked.
"Definitely a pantser. I'll put together extremely vague notes about the overall story plot, but when it comes to the details I just stand up and run with the words. Some might think this makes a story difficult to start, but I don't think so. I will admit I usually go back and rewrite the beginnings of my stories several times though, probably because of this. Still, I like when the story comes to me as I'm writing it. It keeps the stories fresh to me, instead of already knowing what's going to happen next."
E.L. always starts with her characters' overall personalities as opposed to physical traits when she writes.
"Are they outwardly cold with a hidden soft center? A player who hides behind smiles because he/she is afraid of commitment? After figuring this out I usually try to figure out if they have any special or unique physical traits related to their lives like a scar from a fall off a bike or a burn mark from an accident…stuff like that. Then I'll focus on hair, skin, and eye color and the more basic traits," she told me.
"If you were on the staff to have a book adapted to movie, what would you pick?" I wondered.
"I think I'd be happy to see almost ANY erotic romance book adapted into a movie, especially a M/M or F/F one. Society can handle it. We're big boy and girls, right? So why not? I think it'd be a breakthrough in the movie industry. There's plenty of awesome erotic romance stories out there with great characters and romantic plotlines."
"How do you personally distinguish between pornography, erotica, and erotic romance?"
"To me, pornography is a blatant display of sexual activities to titillate an audience. Erotica deals primarily with sexual subject matter but encompasses a wide array of mediums such as art, writing, etc. Erotic ROMANCE is a story or idea that deals largely with sexual subject matter but has an ever bigger romantic base to it. It's primary focus is not the sex, but rather the romance behind it. In my opinion, anyway."
About the Author: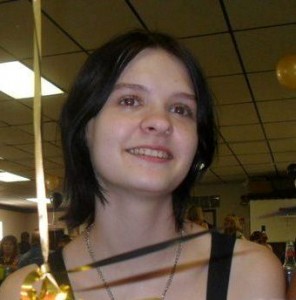 I can mostly be found staring into the screen of my PC or laptop into all hours of the night, hyped on caffeinated soda and likely procrastinating something important by losing at Internet Checkers or browsing the web (The day I win a game of Internet Checkers is the day I can write more than a few pages at once without procrastinating). When I'm not doing that, I'm either out being my nerdy self or, of course, writing. I've been writing since the fourth grade, and have no plans to stop. To me, one of the greatest pleasures in life is being able to create worlds and characters whose lives I can share with others.
Website: http://www.e-l-esch.com
Facebook: http://www.facebook.com/authorE.L.Esch
DeviantArt: http://nagathia1.deviantart.com
GoodReads: http://www.goodreads.com/author/show/6545783.E_L_Esch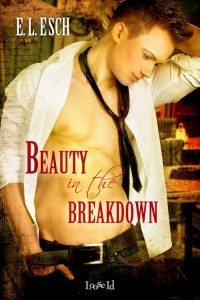 Luke Martin Cleary isn't out of the closet to his brother, and that's always been okay since he isn't involved. Then he meets Rowan, a fragile man with a dark past and one hot body. But Rowan's heart and body are broken and guarded, and it's going to take a lot of love to touch someone so completely untouchable. Literally.
Rowan Wilheim Nails is a man in pain. Ever since an abusive falling out with his ex-boyfriend, he's developed a phobia of being touched by another person–a phobia of being hurt again. So when Luke and Rowan meet at a bar and end up at Luke's apartment later on, Rowan is skeptical of spending the night in Luke's bed. There's only one thing he can do to make touching Luke's skin bearable–get drunk.
Luke hates Rowan's coping method, but how can he help change it when he doesn't understand Rowan's situation? By getting involved, he decides, even if that means divulging his secret to his brother. And so Luke begins breaking Rowan and his walls down, slowly and tenderly and maybe a little more roughly in the bedroom, but definitely without hurting him again. No matter how long it takes or how untouchable Rowan claims to be, Luke is determined to heal Rowan so that one day there'll be nothing between their hearts but each other's skin.