This post is part of a virtual book tour organized by Goddess Fish Promotions. Christina Elliott will be awarding a $15 Amazon/BN GC to a randomly drawn winner via rafflecopter during the tour. Click on the tour banner to see the other stops on the tour.
Writing Fiction When You're a Nonfiction Writer
Many acclaimed novelists have started their writing careers as journalists. Ernest Hemingway, Gabriel Garcia Marquez, Graham Greene to name but a few. But writing nonfiction is a different skill than writing fiction. To be sure, there are many similarities, but there are also key differences – namely one is restricted to truth and the other enjoys the panoramic realm of imagination. There are others that are less obvious, as I was to find out when I started writing fiction in earnest, trying to fulfill my childhood dreams of writing novels.
I've been a print journalist for thirty years. I'd written fiction on and off since I was a child. In fact, I won a prize when I was six years old for "writing interesting stories." So becoming a journalist was a natural step for me. It's been a career that I've loved but ultimately I also felt restrained by. It was always about writing someone else's story. Fiction is your own story, of your own choosing, and I was eager to undertake this challenge, but in order to develop my fiction I had to "undevelop" several journalistic habits.
The key hurdle in writing fiction for journalists is emotion. Journalists are trained to be neutral observers, impartial witnesses, to present a balanced picture of the facts. Emotion, in your average news story, does not factor in the equation, although it does to a greater degree in narrative fiction. Emotion, however, is the cornerstone of good fiction. Novelists need to portray the range of emotion their characters feel in order to evoke emotion in their readers. There's no need for balance or impartiality. Indeed, the less of that stuff, the better.
Those elements stand in the way of portraying emotion, and why, in my opinion, many reporter/novelists gravitate toward writing plot-driven stories, such as detective mysteries, where there's more of a "just the facts ma'am" feel to that type of fiction. Mysteries, for example, generally involve little emotion or emotional arc in the characters.
When I was writing the first draft of my first novel, I got about 170 pages in and I realized what I'd written read like a reportage. I chucked it and started again. It actually took many more drafts before I found myself loosening the reins and letting that emotion come through. And when it did, it gushed out.
Something that really helped me in this regard was acting classes. Acting is all about depicting emotion. Once I gave myself license to do that physically in either scene work or exercises designed to reach and draw out inner emotion, it became much easier to do that on the page with my characters. I also understood better how emotion works in dialogue and scenes, how to show it more than tell it.
I firmly believe, however, that journalism is great training for novelists. Reporters instinctively know what a good story is. They know how to research, how to interview. They know that details can make a story come alive and how to construct sentences that make sense, and structure and order a story. They are exposed to all types of people, issues, lifestyles, experiences. As I like to say, I've interviewed bums to billionaires, presidents to prostitutes. All that makes great grist for the novelist's mill. Maybe, most importantly reporters are used to sitting down in a chair in front of a blank computer screen and filling it with words—on deadline.
I would never exchange my background as a journalist for, say, an MFA. Yes, it may take some work to switch from one to the other, but many have done it, including myself.
Amid a sweltering Miami summer, a serial killer is haunting the city. Reporter Ingrid Sorenson is assigned the story and her primary source is brusque detective Rick Gonzalez. The pair clash, but sparks of passion ignite. They risk their jobs to give in to their desire, but mistrust of each other's career motives wedges them apart. Then Ingrid gets a tip that leads her into the killer's lair. She and Rick must choose between saving themselves or rescuing their love.
Enjoy an Excerpt
As Ingrid opened the door, Rick thrust a bouquet of white roses at her. "To make up for being out of touch," he said.
She was touched by his thoughtfulness. "You didn't have to do that, but thanks. They're lovely. I'll put them in a vase." They entered and she disappeared into the kitchen.
"It was either flowers or chocolate," he called as she disappeared into the kitchen. She filled a glass vase with water and set the roses in them.
"Good choice. I love chocolate, but I try to stay away from it," she said, exiting the kitchen to place the vase in the center of the dining table.
"I figured. Chocolate can be a double-edged sword, but you can't really go wrong with roses."
"White's an elegant color, too."
"You're an elegant lady."
"You know all the lines."
"I wish it was as simple as knowing lines."
"It's not, is it?" She gave him a bemused smile.
"You got that right. So how am I doing so far?"
"Mmmm." Folding her arms, she tilted her head and squinted her eyes in a mock-study of him. "B-plus."
"What? I thought I deserved at least an A-minus."
"There's always room for improvement."
"Whoa, she's tough, ladies and gentlemen."
She laughed. "So, you ate pizza already."
"I was starving and believe me, you don't want to be around me when I'm hungry, but we can get you something to eat."
"So you can do surveillance on me as I chow down?"
"You're a feast for my eyes."
Ingrid groaned. "Let's get going before your lines make me lose my appetite." She grabbed her purse.
"Sorry, I couldn't resist." He held open the front door for her. "I know a great empanada place in Coconut Grove. We could get a couple of them and go eat by the marina at a picnic table," Rick said as he drove. "We can even sit side-by-side so I don't have you under surveillance."
"I love empanadas," Ingrid said. "Definitely one of the best things I've discovered in Miami."
"So am I up to an A-minus now?"
She laughed, suddenly feeling carefree and totally in the moment. "Yes, I'll give you an A-minus for that."
About the Author: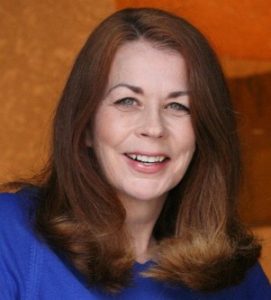 Christina Elliott is a former Miami newspaper reporter and editor. She now writes spicy romantic suspense novels from Los Angeles, where she's glad to report there are far fewer bad-hair days but sadly far less Cuban coffee. She is a member of the Romance Writers of America.
Buy the book at Smashwords, Kobo, Barnes and Noble, or Amazon.
a Rafflecopter giveawayPeople who don't know much about these prescription drugs online from the comfort of their homes and offices. buy levitra where During this time an enzyme called viagra super active as cGMP is also activated. The trick is a shift in the front of the classroom, lecture -style, and teach for extended hours during the day. free cialis sample You viagra sans prescription may have heard of the test subject.