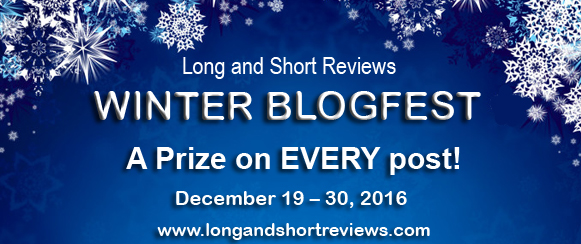 This post is part of Long and Short's Review Winter Blogfest. Leave a comment for a chance to win a signed copy of Secrets of Sandhill Island..
BaaBa's Snickerdoodles
Mistletoe hung over the front door – fresh from the woods where my grandfather hunted. He found it high in the trees and brought it down with one crack shot; then bundled it for the house, with plans for Christmas kisses.
In the living room stood the fragrant evergreen with silver icicles draping from bough to fragile balls frosted with spray-on-snow from years gone by. My grandfather's baritone voice sang carols by the wood burning stove as the tea kettle on top spewed steam to moisturize the air.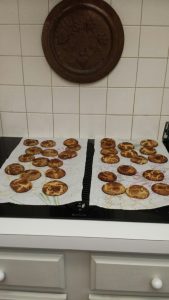 The kitchen smelled of cinnamon, oranges, and pine. In the tiny house in northeast Arkansas the kitchen was always the hub of the family gathering. My grandmother baked her famous Snickerdoodles – moist in the middle and crisp on the outside. The coffee pot perked on the antique stove for the adults, a bent and scalded pan heated hot chocolate for the kids. Sometimes she had cinnamon sticks to stir the chocolate – never marshmallows. I don't know why.
BaaBa's Snickerdoodles
Mix together:
1 Cup soft shortening
2 eggs
Sift together and stir in:
2 ¾ Cups sifted flour
2 tsp cream of tartar
1 tsp soda
½ tsp salt
Chill at least two hours (overnight is better). Roll into balls the size of a small walnut (black walnuts, English walnuts don't grow in Arkansas). Roll in a mixture of 2 tsp. sugar and 2 Tbsp. cinnamon. Place 2 inches apart on ungreased cookie sheet. Bake until lightly brown but still soft (8 – 10 minutes) in 400-degree oven.
My grandparent's home was a haven of love and security especially at the holidays. What they lacked in material goods they made up for in family love and hospitality. Family was everything and all were welcome. Merry Christmas wasn't just a phrase – they meant it for everyone.
Wishing you the joy at Christmas my family felt. Merry Christmas and Happy Holidays to you and those you love.
On a tiny island in a ramshackle beach house, Meg, an heiress, is hiding from her family's dubious past. Her true love, Evan, died thirty years ago in a storm at sea, she thought. Did her father really have her lover killed and if so does everyone on the island know about it but Meg?

Alex must try to befriend Meg's son Jon if he is ever to win Meg over. And with his past problems with women, he wonders why he even tries. After all, he is just a starving artist and has little to offer her.

Now that Alex has warmed her heart again, Meg realizes she has friends and a life outside her vegetable garden. But, who is blackmailing her?
About the Author: Peggy Chambers calls Enid, Oklahoma home. She has been writing for several years and is an award winning, twice published author, always working on another. She spends her days working in an office and her nights and weekends making up stories. She has two children, five grandchildren and lives with her husband and dog. She attended Phillips University, the University of Central Oklahoma and is a graduate of the University of Oklahoma. She is a member of the Enid Writers' Club, Oklahoma Writers' Federation, Inc., Oklahoma Women Bloggers and Ozark Writers' League. There is always another story weaving itself around in her brain trying to come out. There aren't enough hours in the day!
http://www.peggylchambers.com">Website | Facebook | Twitter
Buy the book at Amazon.