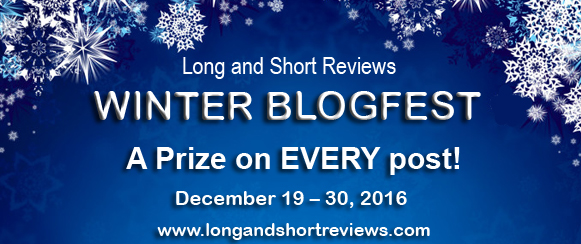 This post is part of Long and Short's Review Winter Blogfest. Leave a comment for a chance to win a print copy of One Winter Knight, a medieval Xmas anthology. US only..
Christmas Treats on a Shoestring Budget
By Linda Carroll-Bradd
A single mother widow in 1886 Aspen needs an economical way to provide Christmas for herself and her young daughter. In western historical The Ring That Binds, Celina Innes is a seamstress with her own shop but is always thinking of ways to stretch her time so she can do more for little Keena. Uppermost in her mind is the need to square the debts her late husband incurred at the mercantile before he ran off to the silver mines and was killed. The end is almost in sight but her daughter is growing and that means a new coat and new boots will be needed soon. Being the sole provider is a heavy burden but Celina is a determined woman. Using scraps of fabric and trim remaining from her dressmaking projects, she crafts handmade holiday decorations and enlists Mikel Toussaint's help in selling them in his general store.
Because mothers love to treat their children, especially at Christmas time, Celina provides sweets created from basic ingredients at hand in her kitchen. Possibilities might be gingerbread, Irish soda bread cookies, or molasses pie. Here's a quick and easy recipe: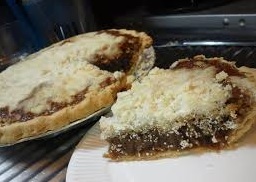 Molasses Pie
1-1/4 cup molasses
2 tablespoons butter
4 eggs
2 tablespoons flour
2/3 cup sugar
Bring molasses and butter to a boil in a saucepan. Beat the eggs until light and fluffy. Mix the flour and sugar with eggs and add to molasses mixture. Pour mixture into unbaked pie shell and bake in a 350 degree oven for 30 minutes or until set.
1886 Aspen, Colorado—Widow Celina Innes struggles to run her dress shop and live down her late husband's bad choices while raising her young daughter. Co-owner of Toussaint's General Store, Mikel, watches this proud woman run a successful business but wishes to make her life a little easier. When illness strikes the child, Celina turns to Mikel and by working together all night to overcome the crisis, they create a bond. The next day Mikel disappears and Celina wonders if she can rely on him. Can a woman sworn to put down roots and a man looking for riches find happiness?
About the Author: As a young girl, Linda was often found lying on her bed reading about fascinating characters having exciting adventures in places far away and in other time periods. In later years, she read and then started writing romances and achieved her first publication–a confession story. Married with 4 adult children and 2 granddaughters, Linda now writes heartwarming contemporary and historical stories with a touch of humor from her home in the southern California mountains.
Website | Blog | Facebook | Twitter
Buy the book at Amazon.