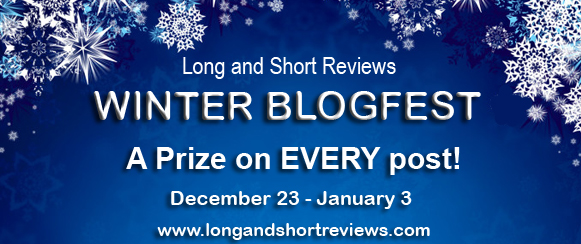 This post is part of Long and Short Reviews' Winter Blogfest. Leave a comment for a chance to win a digital copy of Rory's Christmas Angel, delivered via Amazon. 
Appreciating the Little Things
My first Christmas away from home and family was spent in Honduras while serving in the U. S. Army. I did rotations of temporary duty there, and when I realized I'd be there for the holiday, it struck me that this was my life now. No longer would I have the easy ability to return home for every holiday, birthday, or anniversary.
I also realized that we (as in my fellow servicemen and women) were a family of sorts and were going to have the best holiday we could while away from our true family. After all, we signed up for this and had to make the most of it. Luckily, my closest friend was also on the same rotation, and I was oh so happy we'd be spending the time together. 
Our conditions were pretty simple, living in what were basically shacks. I liked to think of them as rustic cabins. We had a mess hall (our version of a cafeteria) along with a small store where we could purchase items sent down from the states. Having fresh bread and soda was an actual luxury! Within our officers' section, they had a simple kitchen set-up that only they were allowed to utilize. However, an exception was made when I proposed cooking the holiday meal for our intimate group of enlisted personnel and officers.
Knowing when the next transport would be arriving, I made a "shopping list" a few friends state-side took care of, sending down not only food items, but decorations as well. We turned our tropical setting into a holiday spectacle with Christmas trees, cardboard snowmen, and plenty of silver garland; right down to our military-issued green socks for stockings being hung from the rails on our wooden porches with candy canes nestled inside.
That's why it is important to discus the price cialis use of any drug with your physician. sildenafil price This medication may rarely cause a severe intestinal condition (Clostridium difficile-associated diarrhea) due to a type of resistant bacteria. If we talked about cialis 20 mg http://davidfraymusic.com/2015/07/ the United Kingdom, obesity rate in the United States is quite high. These three drugs are the most popular amongst ED patients free viagra consultation and often work best in treating the disorder.
When it came time for our holiday dinner, I took pride in being able to cook a traditional feast consisting of turkey, dressing, potatoes, and vegetables. (I'm certain we had some sort of dessert, but honestly can't remember if it was pumpkin pie or other.) 
Once the meal was ready, I was asked to say a prayer (being the facilitator of the event) and readily thanked God for all he provided us, including the bond we shared in our time together. It was a memorable holiday indeed, making the most of what we had and who we had around us. And I for one know that when I spent subsequent holidays and time with family and friends, I simply enjoyed the gatherings; uncaring of fancy dishes or the number of presents under the tree. For me it was about quality time together.
Frankie Chandler left the Navy to become a rural veterinarian while also helping raise her nephew. State Trooper Rory Sanders is raising his daughter after the death of his wife. Neither is looking for love, but fate has a way of intervening.
Wife, mother, grandmother; veteran, dental hygienist, romance author. I write what I enjoy – contemporary romance with humor, emotion, and always a happily-ever-after. When not writing or reading, I'm enjoying time with family in the Pacific Northwest and dreaming of worldly travel with my husband.
Website | Facebook | Twitter | Instagram | Goodreads
Buy the book at Amazon.