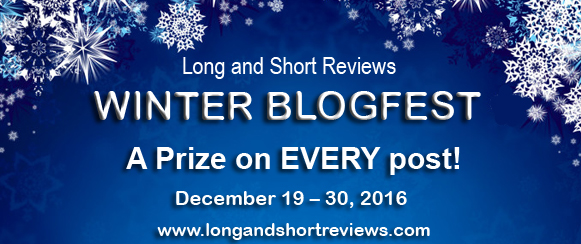 This post is part of Long and Short's Review Winter Blogfest. Leave a comment for a chance to win an ebook of A Season for Killing Blondes..
EARTH FRIENDLY GIFTS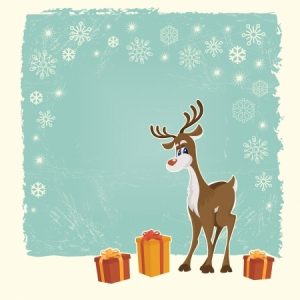 When selecting a gift for a special friend or relative, I try to think and act with the Earth in mind. Instead of spending countless hours searching for that perfect item or gadget that will eventually be relegated to a drawer or closet, I stop and consider what would be appreciated. Mindful gift giving that creates deeper connections and honors environmental values does not require a lot of money or effort.
Consider the following tips:
• Find out what your friend or relative has always dreamed of doing. Writers, artists, and actors would appreciate sessions with professional coaches. Book time in a recording studio for your favorite vocalist or musician.
• Provide opportunities to try out new hobbies or interests. These could include gift certificates for yoga and Pilates studios, golf lessons, scrapbooking, horseback riding, scuba diving sessions, and hot air balloon rides.
• Give parents and grandparents gifts that have sentimental value. You could ask a local artist or artistically inclined relative to paint a picture of the family house or cottage. Have the picture framed and presented at a family gathering. Alternatively, you could commission an embroidered or calligraphic family tree.
• Invite all the children and grandchildren to spend a day scrapbooking or organizing pictures into collages at your parents' home. Have all the supplies on hand and clear several large tables. Encourage everyone to share the stories behind the pictures and interact as they prepare the scrapbooks and collages. Prepare a simple lunch and have snacks on hand.
• Help the college student in your circle. Fill a reusable bag or basket with Fair Trade, organic coffee and chocolate, green tea, healthy snacks (almonds, walnuts, and pecans), a nut cracker and a cookbook. Include gift certificates for health food stores, organic restaurants and other green retailers in her new community.
• Create gift baskets that support her favorite pastime. If she is a gardener, fill an attractive watering can with seeds, kneeling pads, a gardener's tool belt, gloves, a pruning kit, and other hand tools. Gourmet cooks will appreciate receiving the latest kitchen gadgets, books, platters, bowls and other items that will improve and enhance their culinary creations.
• Give gift certificates for her favorite restaurant, movie theatre, health food store, beauty salon or spa. If finances permit, give certificates for massages, reflexology and Reiki sessions.
• Release expectations. We all want our efforts to be appreciated, but sometimes, the gift does not fit or it is simply not liked. Consider including a variation of the following message on the card: "This gift is given to you because it reminded me of your unique self. This gift is given freely with no expectations. If, at any time, this gift no longer brings you smiles and good feelings, feel free to pass it along to someone else, thereby practicing a more clutter free life and feeling the joy of letting go!" (Professional Organizer, Marlo Nikkila)
Hours before the opening of her career counseling practice, Gilda Greco discovers the body of golden girl, Carrie Ann Godfrey, neatly arranged in the dumpster outside Gilda's office. Gilda's life and budding career are stalled as Detective Carlo Fantin, her former high school crush, conducts the investigation. When three more dead blondes turn up, all brutally strangled and deposited near Gilda's favorite haunts, she is pegged as a prime suspect for the murders.

Frustrated by Carlo's chilly detective persona and the mean girl antics of Carrie Ann's meddling relatives, Gilda decides to launch her own investigation. She discovers a gaggle of suspects, among them a yoga instructor in need of anger management training, a lecherous photographer, and fourteen ex-boyfriends.

As the puzzle pieces fall into place, shocking revelations emerge, forcing Gilda to confront the envy and deceit she has long overlooked.
About the Author: In 2008, Joanne took advantage of early retirement and decided to launch a second career that would tap into her creative side and utilize her well-honed organizational skills. Slowly, a writing practice emerged. Her articles and book reviews were published in newspapers, magazines, and online. When she tried her hand at fiction, she made reinvention a recurring theme in her novels and short stories. A member of Crime Writers of Canada, Sisters in Crime, and Romance Writers of America, Joanne writes paranormal romance, cozy mysteries, and inspirational literature from her home base of Guelph, Ontario.
Website | Blog | Facebook | Twitter
Buy the book at Amazon.