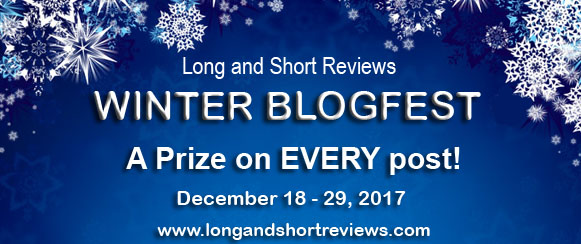 This post is part of Long and Short Reviews' Winter Blogfest. Leave a comment for a chance to win an ebook of Too Many Women in the Room.
A Different Kind of Dessert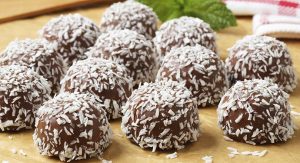 Scalilli. Turdilli. Crostoli. Grispelle. Biscotti. Pizzelle.
I have fond memories of all those Italian desserts my mother and grandmother prepared during the Christmas season. They would start baking early in December and then make more batches as the month progressed.
While I enjoyed partaking, I was not overly thrilled with the amount of work involved. In fact, delicious and labor intensive would be two apt descriptions for many of the entrées and desserts that emerged from my mother's kitchen.
One Christmas in the early 1970s, my mother presented a different kind of dessert. She placed a dish filled with unusual shapes on the table and said, "Help yourself to a snowball."
A dessert that didn't end in a vowel…definitely a first in our household! I couldn't help smiling at the looks of surprise exchanged by my father and grandmother. But their skepticism was short-lived. Delicious and easy-to-prepare, Francesca's Chocolate Snowballs became part of our family's Christmas tradition.
Here's the recipe:
Ingredients
4 ounces Kraft Philadelphia cream cheese, softened
2 tbsp milk
2 cups icing sugar
2 squares unsweetened chocolate
¼ tsp vanilla
Dash of salt
3 cups Kraft miniature marshmallows
2 cups coconut (amount may vary)
Directions
• Combine softened cream cheese and milk until well blended.
• Gradually add sugar.
• Melt chocolate and add to mixture.
• Stir in vanilla and salt.
• Fold in marshmallows.
• Drop rounded teaspoons of the mixture in coconut and toss until well covered.
• Place on baking sheet.
• Chill for 24 hours or until firm.
Makes 36 snowballs
When Gilda Greco invites her closest friends to a VIP dinner, she plans to share David Korba's signature dishes and launch their joint venture— Xenia, an innovative Greek restaurant near Sudbury, Ontario. Unknown to Gilda, David has also invited Michael Taylor, a lecherous photographer who has throughout the past three decades managed to annoy all the women in the room. One woman follows Michael to a deserted field for his midnight run and stabs him in the jugular.

Gilda's life is awash with complications as she wrestles with a certain detective's commitment issues and growing doubts about her risky investment in Xenia. Frustrated, Gilda launches her own investigation and uncovers decades-old secrets and resentments that have festered until they explode into untimely death. Can Gilda outwit a killer bent on killing again?
About the Author: In 2008, Joanne Guidoccio retired from a 31-year teaching career and launched a second act that tapped into her creative side. Slowly, a writing practice emerged. Her articles and book reviews were published in newspapers, magazines, and online. When she tried her hand at fiction, she made reinvention a recurring theme in her novels and short stories. A member of Crime Writers of Canada, Sisters in Crime, and Romance Writers of America, Joanne writes cozy mysteries, paranormal romance, and inspirational literature from her home base of Guelph, Ontario.
Website l Blog l Facebook l Twitter
Buy the book at Amazon.