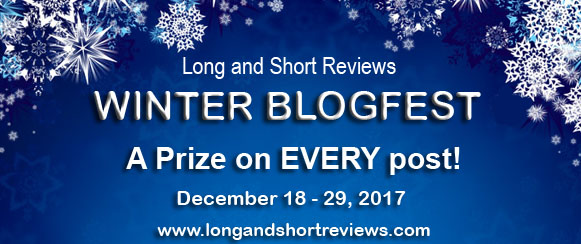 This post is part of Long and Short Reviews' Winter Blogfest. Leave a comment for a chance to win a $10 Starbucks Giftcard.
Favorite Christmas Gift
For years I yearned for ice skates…not just any ice skates but I wanted the white ones, with white laces, figure skating ice skates. With lots of brothers around I had my choice of blank and brown hockey type ice skates. I dreamed of the white ones, laced together and slung over my shoulder as we ventured out over snow encrusted fields to a nearby pond. Sure I learned to skate using the hockey skates and had a blast on our winter time outings, but those hand me down skates were just not the same. I knew if I could have the white skates, I'd twirl and whirl like the Olympic figure skaters I loved to watch. Looking back I'm sure my parent's reluctance to buy me ice skates was mostly to do with my growing feet. From one year to the next my feet were changing size rapidly. I would imagine buying new skates every winter was not in our family budget.
Until…
One Christmas morning, under the tree I found a heavy, square, box with my name on it. I knew immediately what it was and eagerly tore off the wrapping. After church and Christmas dinner we trooped out to the pond. In the Wisconsin cold and wind I felt nothing but anticipation for my first "real" skate. It was magical; my feet were so light they skimmed on the ice. I did discover these were a bit less sturdy then the hockey variety I was used to. I spent a good part of the first hour on my backside. Still it is a wonderful memory, of a gift I anticipated and then was even better in reality then in my imaginings.
May your holiday time bring you joy on ice and anywhere else you happen to land!

My Traveling Man – Alice Hanstrom prefers books to people, facts over feelings, and in her world, "adventure" is just a word in the dictionary. That is until the night she braves shadowed hallways of the Cowboy and Western Museum in pursuit of a long-lost diary. Her search of an antique covered wagon halts abruptly when the museum slips Alice back in time.
Thomas Bristol is an experienced wagon master. On a daily basis he deals with cholera, exhausted oxen, and river rapids on the treacherous journey to Oregon Territory. But he's completely flummoxed when a mysterious woman appears in Big Blue River.
On the trail, Alice and Thomas strive to balance his love of roaming adventure and her desire for predictable orderliness. As the wagon train reaches Independence Rock, the sparks between them catch fire. But can such different people become equal partners in love…and can their love survive the slip in time?
My Traveling Man is the fourth installment in the Slip in Time Series
About the Author: DeeDee Lane is a Seattle author and a member of Romance Writers of America. Her mystery scenarios and characters turn up on boat cruises and many corporate and private events around Puget Sound. She and her husband love to go on road trips, especially if there's time to check out a tinfoil rooster or the largest truck stop in the world. Originally from central Wisconsin, DeeDee was raised on a farm and surrounded with book shelves filled with Louis L'Amour tales and other stories of the West. DeeDee is author of the Slip in Time series including My Mountain Man, My Gambling Man, My Law Man, and My Traveling Man. Also check out an interactive blog DeeDee just started with a group of eight other Wild Rose Press authors: www.novelconcepts1.blogspot.com
Buy the book at Amazon.