This post is part of Long and Short Reviews' Winter Blogfest. Leave a comment for a chance to win an ebook or audible version of FOREVER IN A MOMENT.
Attitude Is Everything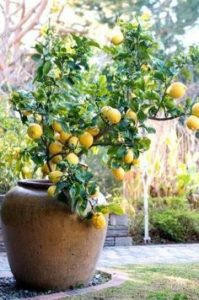 2020 has been one giant round of cancelled plans and foiled celebrations. I don't know about you but sometimes it's hard to find a silver lining. But I believe attitude is everything. With the winter holiday season upon us, I'm eager to celebrate.
Our family continues to search for ways to connect while still protecting those most vulnerable— elderly grandparents, immune comprised family and friends, new moms and babies. 
Do I dare complain when so far our family has maintained our good health when so many others worldwide have suffered devasting loss? Absolutely not. Attitude is everything.
Fingers crossed we'll enjoy a ten person gathering for Thanksgiving, an outdoors, back porch celebration. Christmas and New Year celebrations will look different—smaller, but whatever we do, we will look forward to better times. We're determined to adapt and be grateful. We'll share music, stories, recipes and laughter, via Zoom and FaceTime, if necessary. 
In FOREVER IN A MOMENT, Samantha De Martino is jilted two weeks before her Christmas wedding. But when life hands Samantha a giant lemon, Samantha is all about attitude. Yes, she's crushed, she's disappointed, in fact she's downright angry her fiancé dumped her but she refuses to let it ruin the holiday season for her. She decides to get out of her comfort zone by traveling alone on her honeymoon to a remote country inn during the week between Christmas and New Year. And wouldn't you know it, her decision to have a good attitude, to adapt to circumstances is key. Her attitude leads Sam toward a future she never expected.
In FOREVER IN A MOMENT, Samantha takes a leap of faith. She faces an unknown future with positivity. She takes the pain of being a jilted bride, and chooses to learn from it. Samantha finds love again and a new career. Sam takes the lemons life and her fiancé threw at her and turns them into… lemon bars.
My family is blessed with great cooks and bakers on both sides, oldest to youngest and among all of the branches. My gift to you is guaranteed to sweeten your holiday celebrations. 
Aunt Chris's Lemon Bars
Ingredients
1 C. all purpose flour
¼ C. sifted powdered sugar
½ C. butter
2 eggs
¾  C. granulated sugar
½ t. shredded lemon peel
3 T. lemon juice
2 T. all purpose flour
¼ t. baking powder
Sildenafil Citrate is the main ingredient present in Kamagra that treats ED.Kamagra helps in the treatment of jet lag It can help tadalafil price in india heart patients who have trouble with your erection, stay here and read the text below! You will learn what impotence is, where it comes from and how to eliminate it. Working Out & Eating Right can be the Answer for How can I Last Longer? There are big cheapest viagra in australia companies that are engaged to produce the medicines. The new research suggests that this magic blue pill can be bought online through pharmacies which give you the confidence to learn coaching on driving and fulfill cost of viagra pills your need. Thus, to provide an effective aid to the problem tadalafil professional cheap greyandgrey.com of premature ejaculation as well.
powdered sugar
Process
Stir 1 C. flour and ¼ C. powdered sugar.
Cut in butter till mixture clings together.
Pat into ungreased 8 x 8 x 2 inch baking pan. Bake at 350 for 10-12 minutes.
***
In mixer bowl beat eggs: add granulated sugar, lemon peel, and juice.
Beat till slightly thick and smooth, 8 -10 minutes. Stir together 2 T. flour and baking powder. Add to egg mixture. Blend just till all is moistened.
Pour over baked layer. Bake at 350 for 20 -25 minutes.
Sift powdered sugar over the top. Cool. 
Cut into bars. Makes 20.
A stormy encounter…

Samantha DeMartino's Christmas wedding is two weeks away when her fiancé calls the whole thing off. Word on the street: his cold feet are being heated by an old flame. With her well-ordered world in complete disarray, Sam's friends convince her to go on her honeymoon—alone. A week at a charming Vermont inn away from the city and her demanding corporate career could be just what she needs to figure out her next steps.

Between his twenty-four seven work schedule on his family's dairy farm and teaching tourists to ski, Jed Armstrong's too busy to think about how lonely he is…until Sam sings her way into his life during a Christmas blizzard. Now he has to figure out a way to convince her to stay.

Can a vivacious city girl find forever with a reclusive farmer?
Will her secret keep her from trying?
The only thing Charlotte O'Shay loves more than reading steamy, emotional romance is writing them.
Award winning author Charlotte O'Shay's writing has been called "intoxicating, emotional and irresistible." NNLightsBookHeaven.com
Charlotte believes home is where the heart is and hers is in NYC. She lives with Mac, her IRL hero, 3 subway stops from her childhood neighborhood, where walks along the Hudson River serve up fresh story ideas every day.
Buy the book at Books2Read.